Know Your Marvels: Ant-Man and the Wasp Quantumania
With the highly anticipated film set to be one of the most important films of Marvel's Phase Four, our latest Know Your Marvels highlights Ant-Man and the Wasp: Quantumania
During its headiest and most ambitious days, Marvel internally plotted which Avengers to bring to life. One of them, Hank Pym, proved divisive due to several stories wherein he, well, beat his wife, turned against the Avengers, and so forth.
So, for various reasons, an ex-convict named Scott Lang struck Kevin Feige and Edgar Wright as a better choice for the latter person's film. Then, Wright, one of my favorite storytellers ever, discovered that creatives in the MCU don't always get what they want.
So, he abandoned the project, probably right before he got fired. Later, Peyton Reed of Fantastic Four took over and delivered two unexpectedly solid films.
Now, Ant-Man stands as an established member of The Avengers and also someone who literally saved half the world's population.
As such, fans feel quite attached to the character and anticipate his upcoming third film, Ant-Man and the Wasp.
Who Are Ant-Man and the Wasp?
As stated, Ant-Man is Scott Lang…but also Hank Pym. The latter gentlemen developed the body-shrinking technology that powers the Ant-Man suit.
His daughter, Hope van Dyne, embodied the best parts of her mother, Janet van Dyne, the original Wasp. Hank and Janet worked for S.H.I.E.L.D. until she disappeared in 1987.
We later learned that she'd gone subatomic, which accidentally transported her to the Quantum Realm. That seems important in a movie called Quantumania!
Anyway, Scott later makes contact with Janet, allowing Hank to enter the Quantum Realm and discover his wife still very much alive…and a total badass!
Meanwhile, Janet can't help but fall in love with the goofy ex-convict who tries so hard to do the right thing, even though he always screws it up.
In a nutshell, that's Ant-Man and the Wasp as a couple. She's comically efficient and brilliant. He's a doddering clutz but also the best girl dad on the planet.
The couple's relationship was complicated by the fact that Hope and both her parents turned to dust while Scott was in the Quantum Realm doing some testing.
They later returned when Scott provided the time travel ideas that allowed The Avengers to reset the timeline and undo The Snap.
So, Hope owes Scott for her father and her life once…and her mother twice. It's gonna be really awkward if she ever wants to break up with him. Fortunately, he's Paul Rudd, the ageless man. Even Phoebe from Friends couldn't dump that dude.
What's the New Story?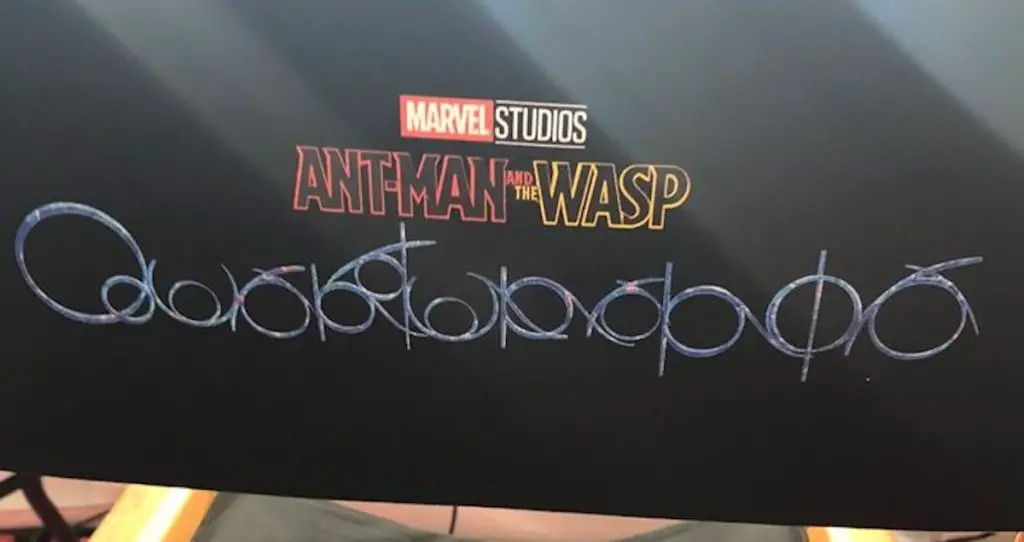 As usual, the details of the upcoming story remain murky. These days, you can uncover state secrets more easily than MCU plots.
What we do know is that the film takes place within the Quantum Realm, at least at various points. Ant-Man and the Wasp established this story when Scott started his testing, albeit at the worst possible time.
Hank Pym believed the science of the Quantum Realm would prove vital, something he accidentally demonstrated by turning to dust, only to return.
Of course, someone else also holds an interest in the Quantum Realm. We'll discuss this individual in the next section.
The Quantum Realm counts as a known for Marvel fans, as the Fantastic Four has survived many adventures here, although it's called the Quantum Zone in the comics.
Since we know that Fantastic Four movies are coming to the MCU and because director Peyton Reed has already done two of those for Fox, a First Family tie-in seems likely.
What's fascinating about the MCU version of the Quantum Realm is that time moves differently there.
As such, entire lifetimes could occur in the space of days on planet Earth. That seems vital to a story about this particular adversary…
Who Is the Villain?
Hoo boy. When we talk about the upper tier of Marvel Comics villains, Kang the Conqueror definitely makes the list. In fact, this megalomaniac is such a heavyweight that his squaring off against Ant-Man feels like a mismatch.
You know those wrestling matches when the 350-pound dude with zero body fat goes up against the Rudy-sized guy who won't last for two minutes?
Yeah, this face-off looks kinda like that on paper. Kang the Conqueror is eternal, a master of time travel who won't be satisfied until he rules the universe.
In fact, we've already witnessed a version of this character in the MCU. He Who Remains appeared at the end of Loki and revealed his limitless powers. As near as I can tell, that dude's force of will was all that was keeping the barriers of the multiverse in place.
He Who Remains apparently formed the Time Variance Authority and defeated all other versions of Kang, a total that must be in the billions.
Kang the Conqueror won't be that guy but rather a different variant who somehow avoided the wrath of He Who Remains. Presumably, that will involve time travel somehow, but it almost doesn't matter.
What's important is that we know that at least one version of Kang the Conqueror can exist outside space and time and hold entire universes at bay.
Imagine a version of that dude going up against…Scott Lang. Remember that time Mike Tyson returned from prison and fought a tomato can? Yeah, it's like that.
Well, that or Wardlow's powerbomb symphony:
Ant-Man is sooo screwed.
Who Returns in This Film?
Obviously, Paul Rudd will return. He's legitimately in the conversation for the most likely actor in the world and appears likely to replace Tom Hanks as the most beloved person in Hollywood.
Also, Michelle Pfeiffer and Michael Douglas return as Janet and Hank. They're two of the most critically revered actors in the world today.
Meanwhile, rising talent Jonathan Majors of Lovecraft Country will portray Kang the Conqueror again. Here's his brilliant appearance on Loki:
Friends, that's a star turn of a performance right there. If Quantumania is just 140 minutes of this, I'm good with it.
Unfortunately, the conversation gets messier from there. On the plus side, Michael Pena returns as the scene-stealing Luis, Scott's best friend.
However, his co-workers at X-Con Security won't return. TI Harris has faced some accusations that have gotten him canceled.
So, David Dastmalchian won't be back as Kurt, the Baby Yaga guy, either.
Meanwhile, Evangeline Lilly will return as Hope van Dyne, the Wasp. Disney has taken a beating already because she made comments that upset a lot of people. You shouldn't be surprised if this performance marks her swan song in the MCU.
Finally, the most divisive change involves the character of Cassie Lang. Actress Abby Ryder Fortson portrayed her in the first two Ant-Man films.
Then, actress Emma Furhmann absolutely nailed the role of adult Cassie Lang meeting her presumed dead father in Avengers: Endgame. Marvel has chosen to re-cast with Kathryn Newton, which has clearly hurt Furhmann.
This decision speaks to the importance of Cassie Lang in future Marvel stories. A Young Avengers movie is likely in the offing, and Cassie could feasibly lead that superhero team.
Final Thoughts
At the end of the day, you will watch this movie for three reasons. First, it's Paul Rudd, and everyone loves him.
Second, if people could buy stock in Jonathan Majors as a talent, it'd be Apple/Amazon all over again. That dude is going to be a SUPERSTAR!
Third, the appeal of the Quantum Realm should lure in any self-respecting MCU fan. That place saved us all from Thanos!
Realistically, Kang the Conqueror should play a dramatic part in the decade of the MCU. So, his introduction here makes this one a must-watch project.
Feature Image Source: Marvel Studios
Thanks for visiting MarvelBlog.com! Want to go to Disney? For a FREE quote on your next Disney vacation, please fill out the form below and one of the agents from MickeyTravels, a Platinum level Authorized Disney Vacation Planner, will be in touch soon!