How I Would Rank Marvel's Disney+ Series of 2021
Marvel has produced more television series than you realize over the past decade. So, let's talk about the five Marvel series of 2021 on Disney+ thus far and what I think about each one.
By my count, Disney released three shows on ABC, Netflix handled six different properties, and Hulu has streamed up to four, depending on what we count. That's 13 different Marvel products, including the MODOK animated series. Also, that's excluding several other animated series.
Suffice to say that business is good at Marvel television. Still, we're only a year into the Disney+ streaming model that represents the brand's future. A year ago this week, We Interrupt This Program aired and broke people's brains.
That was far from the only jaw-dropping television moment from the MCU, either.
5) What If…?
All the shows we'll discuss here suffered a bit due to COVID-19 filming restrictions. However, some of them overcame these issues better than others. With What If…?, the two-part season finale ends with a multiverse team-up featuring characters from previous episodes.
However, one of the characters is someone we haven't seen before. That episode got pushed into season two. This unavoidable issue represents a continuity nightmare, and I guarantee people behind the scenes were indescribably frustrated about it.
The worst part is that it probably wasn't even preventable. With everyone suddenly working from home, the animated series struggled with its timeline. Still, this side issue exemplifies my general feeling of frustration with What If…?, although I'm acknowledging it's something of an unfair take.
Several of the episodes felt rushed and incoherent, at least by Marvel standards. Others took chances that didn't pay off as hoped. No, I'm not surprised to learn that Hank Pym is always an eyelash away from supervillainy. And no, I don't doubt that Dr. Strange would grow power-hungry.
Still, I didn't find the episodes consistent enough to rank this one any higher. Don't get me wrong. I still adored Captain Carter and T'Challa episodes and found the Thor one charming. Being fourth or fifth on this list is far from an indictment. The top three titles I'm discussing are extremely strong.
4) The Falcon and the Winter Soldier
Another show that suffered mightily during the pandemic is The Falcon and the Winter Soldier. In fact, bad luck struck this one twice. First, COVID-19 caused a significant delay to the project.
Disney had projected this series as its first MCU streaming title. But, alas, fate intervened, which is undoubtedly for the best. The honest evaluation is that The Falcon and the Winter Soldier would not have created the same buzz as the title that ultimately debuted first, WandaVision.
Of course, I may be judging the Captain America series a bit unfairly. We'll never really know what Marvel had planned for this one. The second stroke of lousy luck stemmed from the plot. It reportedly involved infectious disease and vaccination.
One of the directors, Kari Skogland, denied this rumor. However, the arguments supporting it seem more plausible than this casual dismissal. In truth, some episodes of the series came across as incoherent, something that hasn't been true of the MCU since Avengers: Age of Ultron.
No matter what happened, I still quite like The Falcon and the Winter Soldier, as it wins through casting. Anthony Mackie and Sebastian Stan possess tremendous onscreen chemistry, and Daniel Bruhl is a master performer.
Also, Emily VanCamp's return provided the perfect spark as someone still facing the consequences of Captain America: Civil War. Some elements of this story may not work, but it's a crowd-pleaser that gave us one of the greatest moments ever in the MCU:
3) Loki
Okay, let me be blunt. All three series I'm about to discuss are exceptional in their own ways. I struggled to choose between second and third place before eventually settling on an obvious truth.
Loki, while terrific, features its fair share of filler moments. This story fell somewhere between too long for a movie and too short for a series. Still, we have so much to love here. If anything, Owen Wilson and Tom Hiddleston possess even better chemistry than Mackie and Stan.
Meanwhile, the addition of Sophia di Martino as a mystery woman proved the ideal storyline enhancement. What happens when a narcissist meets a different version of themselves?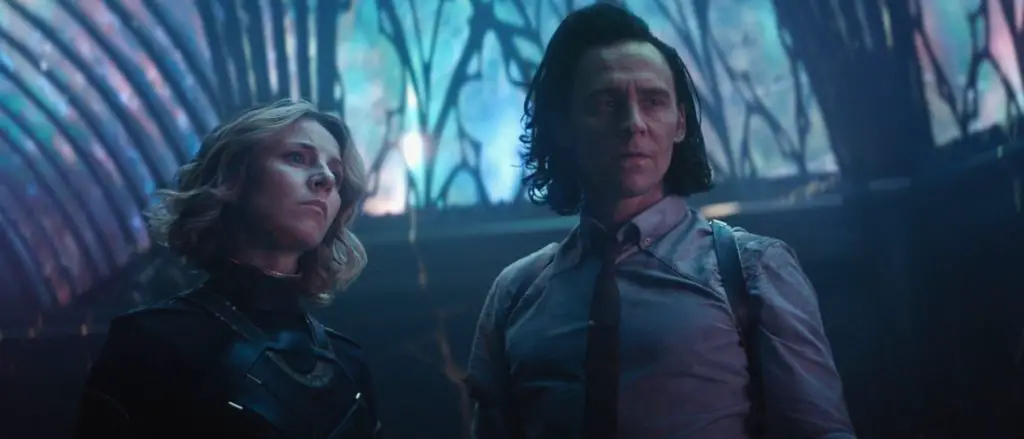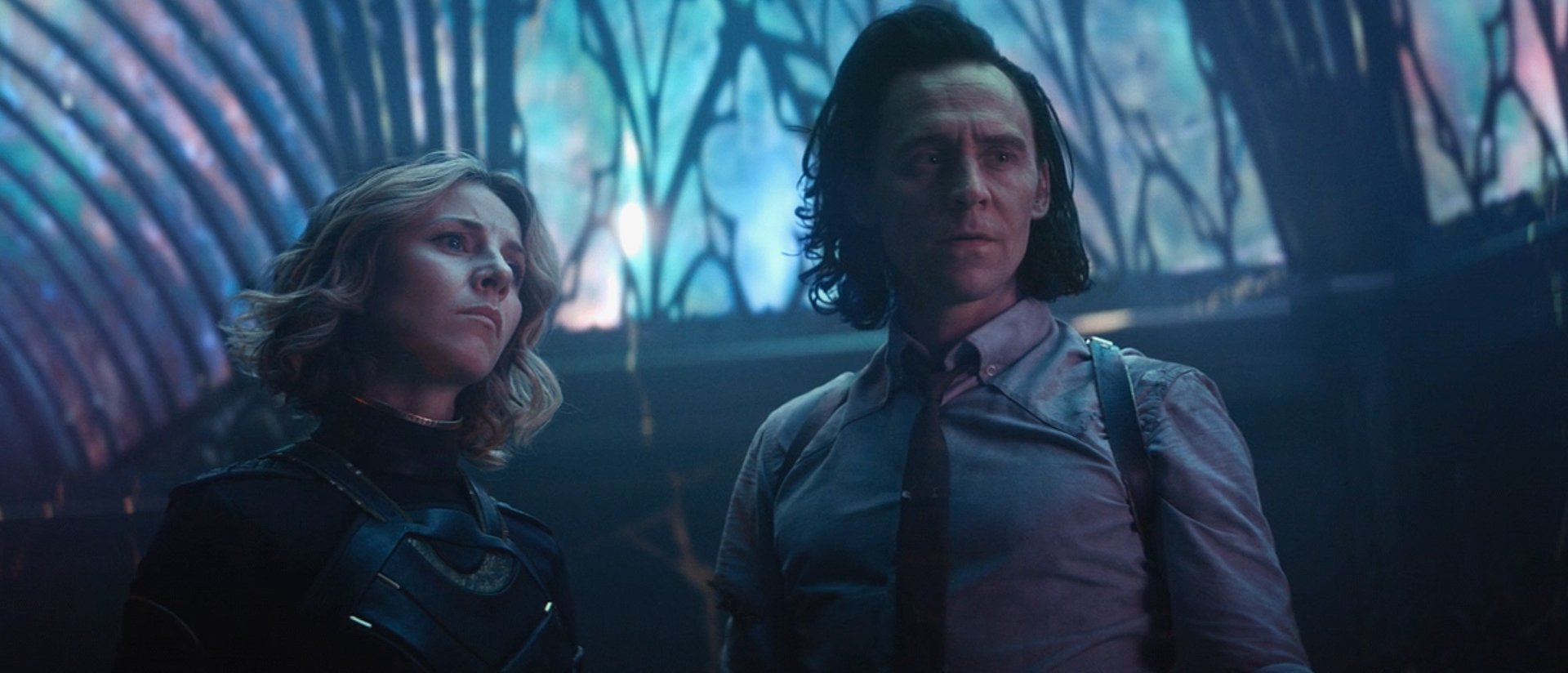 Apparently, the answer is that they fall in love, AND they fight a lot. Unlike the other three series at the top of this list, we're getting a season two of Loki. So, we'll gain more answers to lingering questions.
Even so, the success of this first season ultimately hinges on whether you loved the season finale's odd tangent. Personally, I thought this entire episode delivered everything I could have wanted. Ergo, I'm all-in on season two…and anything else in the MCU that involves Jonathan Majors.
2) Hawkeye
Am I ranking this one so high due to recency bias? I definitely cannot dismiss the possibility. However, I suspect my adoration of Hawkeye stems from two other factors. One is that I love Christmas movies. The other is that I'm a Die Hard superfan.
Ergo, a series set during the holidays that pays tribute to Die Hard is catnip to me. Like The Falcon and the Winter Soldier, Hawkeye exists for one reason only. A new superhero must take up an existing mantle within the MCU.
Social issues drove the plot of Sam Wilson's ascension as Captain America. He was Steve Rogers' choice, but he had to overcome imposter syndrome. With Hawkeye, fate intervened, causing a struggling twenty-something to discover a new path in life.
Along the way, she gained a new mentor while finding out too much about her family. The subject matter of Hawkeye is actually quite profound. What should a child do when they find out that a parent is a villain?
That's the underlying plot of The Runaways as a Marvel franchise, after all. However, Hawkeye glosses over much of the negativity because everyone's having so much fun.
I mean, Marvel sets the tone early when Clint Barton must watch a Broadway musical version of the Battle of New York. He saved the universe! The man shouldn't have to suffer through a musical abomination like this:
Hawkeye provided the perfect distraction this holiday season. I'm actively in love with it.
1)    WandaVision
Look, everyone emotes differently to art, and we all possess wide-ranging opinions about pop culture. Even acknowledging this fact, I'll still state a hard truth. WandaVision is far and away the best MCU series to date. Anyone who says otherwise is objectively wrong.
I get that you may love Loki because of Tom Hiddleston or Hawkeye for its festive spirit. The cultural significance of The Falcon and the Winter Soldier isn't lost on me, either. And maybe you always wanted Dr. Strange to turn heel.
I accept all these possibilities. Still, WandaVision towers above everything else because of its bravado and meta-perspective about media consumption. The story starts as a mystery about a town that nobody remembers. At first, Wanda and Vision appear to be living a normal, happy life in the suburbs.
That would be fine if not for the fact that we watched Thanos rip open Vision's head. That dude is dead. So, who is this? The sublime aspect of this series is that the investigators became part of the story. They get pulled into television the way that people have always dreamt about.
The catch is that Wanda is all-powerful in this realm, and she doesn't like visitors. So, the unfortunate soul who enters this sitcom unwillingly…well, it goes poorly. With each episode, WandaVision builds a mystery, adding new layers along the way.
The cheeky episode titles like We Interrupt This Program and Breaking the Fourth Wall lean into television cliches. But then, the series completely subverts TV tropes. For a time, WandaVision captivated millions of viewers. In the process, Marvel proved dominant as a Disney+ draw.
Also, people grew even more passionate and obsessive about the MCU. Even now, some fans confuse rumors about the series with the eventual outcome.
I blame Mephisto. WandaVision's a masterpiece.
Feature Image Source: Marvel Studios
Thanks for visiting MarvelBlog.com! Want to go to Disney? For a FREE quote on your next Disney vacation, please fill out the form below and one of the agents from MickeyTravels, a Platinum level Authorized Disney Vacation Planner, will be in touch soon!