Marvel Releases Taika Waititi Featurette Ahead of 'Thor: Love and Thunder'
He has become synonymous with, not only the character of Thor but with the character revitalization after trending downward for quite some time; and with his fourth solo film looming, Marvel has released a Taika Waititi featurette celebrating the director ahead of Thor: Love and Thunder. 
Although he may not yet be able to stake a claim as one of Marvel's most important directors, he certainly is approaching that rarified air, as he firmly stands as one of the most creative and entertaining visionaries that Marvel Studios has collaborated with.
It was no secret that the character of Thor had a rough road in his earliest Marvel outings; with his first two films being, at best, described as underwhelming, and various Avengers entries seeming unsure of how to best adapt the very unique hero.
Chris Hemsworth was undoubtedly one of Marvel's best casting choices- bringing undeniable charisma and presence to the role that allowed him to stand tall among some of the MCU's best characters- but every single film still felt as though it was difficult for filmmakers to make use of his tremendous talent.
All of that changed when Taika Waititi took over the direction of the franchise and produced what is one of the best-received Marvel films in the form of Thor: Ragnarok.
In one film, Thor's entire trajectory changed, and it felt as though the final two installments of the Infinity Saga carried the baton that Waititi had initially picked up, and crafted a hero who has quickly become one of Marvel's most intriguing.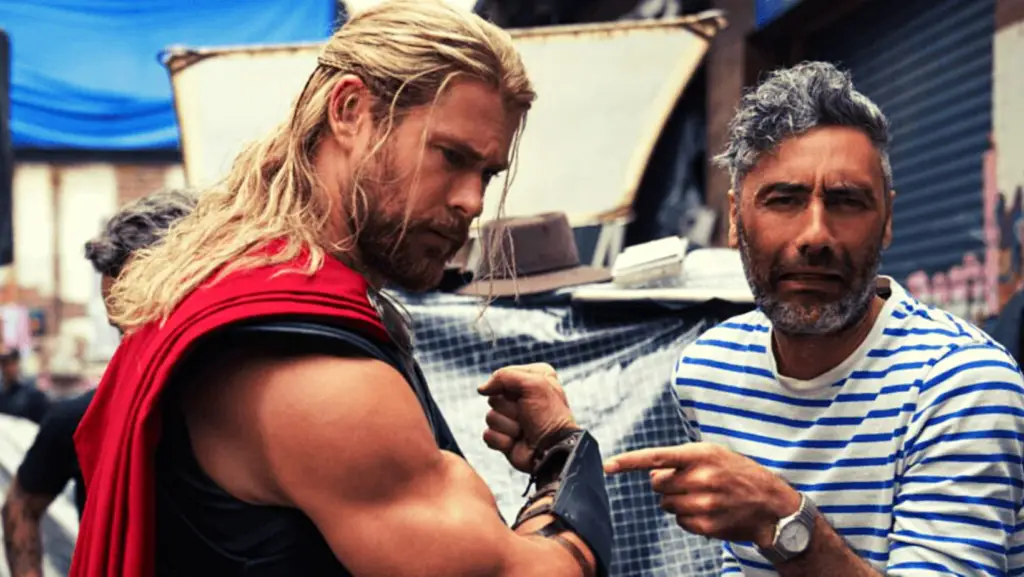 With the film just a week away, Marvel has released a brand new Taika Waititi featurette that celebrates the director, his incredible talent, and his influence on this hero.
The featurette takes viewers behind the scenes of the film, as it takes us partially into the mind of Waititi, and the direction that he took when crafting this fourth Thor solo film.
An imagination second to none 💭

Step into the brilliant brain of Taika Waititi in this brand-new featurette and experience Marvel Studios' #ThorLoveAndThunder, only in theaters July 8. pic.twitter.com/dIsNG1zPh1

— Thor (@thorofficial) June 30, 2022
The featurette only makes us more excited to see what Waititi ultimately does in Thor: Love and Thunder, as it feels like this could be the character's best outing yet.
Feature Image Source: Marvel Studios
Thanks for visiting MarvelBlog.com! Want to go to Disney? For a FREE quote on your next Disney vacation, please fill out the form below and one of the agents from MickeyTravels, a Platinum level Authorized Disney Vacation Planner, will be in touch soon!