'Thor: Love and Thunder' Scene was Apparently Filmed in a Parking Lot?
It has been lauded for its visual style, vibrance, and charm, and with Taika Waititi at the helm, there is no shortage of creativity; but it turns out that the power of movie magic has extended to unheard-of realms, as one Thor: Love and Thunder scene was reportedly filmed in a parking lot?
Despite the relatively short promotional campaign, there is no denying that fans were anxiously awaiting the follow-up to the critical darling that was Thor: Ragnarok.
The film brought back beloved director Taika Waititi in his second collaborative effort with Marvel Studios, to deliver what is a record-setting fourth solo film for the character of Thor; and what fans got was a spectacular adventure that is every bit the Waititi magic that you could hope for.
What is so interesting about the world of movie-making today is how much has changed following the COVID-19 pandemic, with studios needing to devise brand new ways of filming scenes that wouldn't require massive crews in rather small spaces.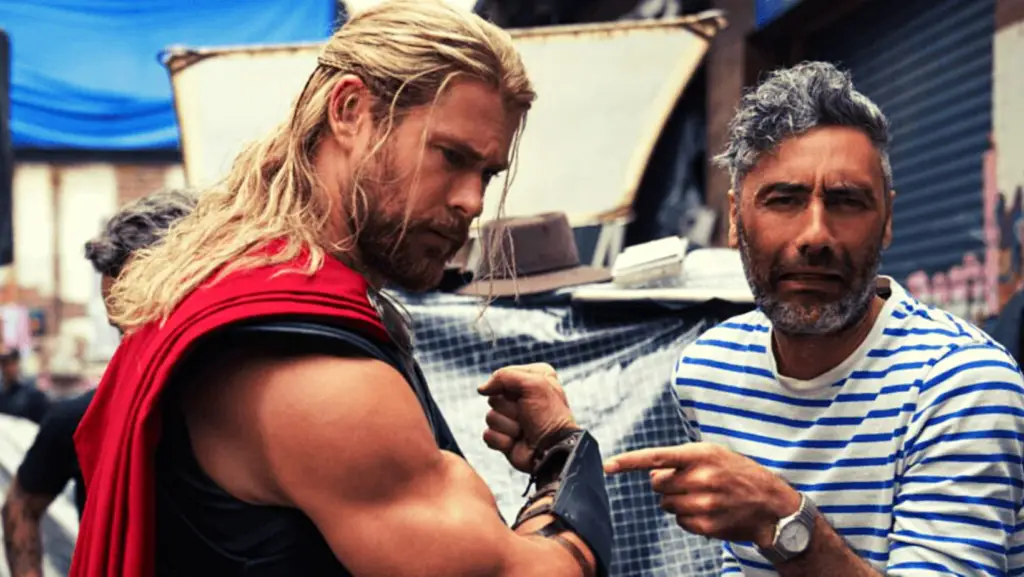 As it turns out, the brand new ways that productions have learned to the film have taken to new heights, in a recent interview, Jane Foster herself, Natalie Portman, revealed that one Thor: Love and Thunder scene was shot in a parking lot.
Speaking to Entertainment Weekly, Portman stated, "There's one scene that one of the most visually beautiful scenes I've seen on film, and we shot [it] in real life in a Best Buy parking lot."
Portman added, "It's so wild to be on this size of a movie, and we were literally in a parking lot with a blue screen, doing this really dramatic thing. It looks so stunning on film, but every time I see it, I'm like, 'That's a Best Buy parking lot."
It is fascinating to hear a story like this because it truly informs how advanced movie-making technology has become; with studios capable of getting phenomenal results when filming in a Best Buy parking lot.
Feature Image Source: Marvel Studios
Thanks for visiting MarvelBlog.com! Want to go to Disney? For a FREE quote on your next Disney vacation, please fill out the form below and one of the agents from MickeyTravels, a Platinum level Authorized Disney Vacation Planner, will be in touch soon!