Funko Unveils Electro as Newest Addition to Sinister Six Collection
It has been one of the coolest endeavors from one of the biggest pop culture brands in the world, and it has just grown a bit, as Funko unveils Electro as the newest addition to the Sinister Six collection.
There would be a little argument for anyone's affirmation that Spider-Man is not only the biggest hero that Marvel has ever created but may be the greatest creation in the history of the medium.
So much makes the character timeless and beloved by generations of comic book fans, as Peter Parker has become a fan-favorite by nearly all in his six decades of existence.
But what makes this character as interesting as he has been in those six decades, is the incredibly creative villains that he goes up against issue after issue that keep his conflicts feeling fresh, and beaming with stakes.
And among all of those villainous cohorts that he faces off against, there are few that are as massive and as terrifying as the Sinister Six.
The Sinister Six are a villainous organization that has not just been one of the most dangerous for the character of Spider-Man but has been a terror to the entire Marvel Universe.
And this collective is now able to be owned in Funko form, as they have created their very own massive display piece of these terrifying villains.
The next addition to that lineup has just been added, as Funko has announced Electro as the next in the Sinister Six collection.
Coming Soon: The newest addition to your Marvel Sinister Six series collection. Collect POP! Deluxe – Marvel Sinister Six – Electro Amazon Exclusive to add to your collection. Pre-order today! https://t.co/Q9TrCg6gMK #Funko #FunkoPOP #Marvel @amazon pic.twitter.com/QOzfv7Mv8L

— Funko (@OriginalFunko) August 15, 2022
Electro has long been one of Spider-Man's greatest villains, from the incredible visual element of his powers to the interesting turns that his narrative has taken.
In the grand scheme of the hero, Electro has always had a place, and that has transferred over to him always having a place in the Sinister Six team; and now fans can have him join their massive Sinister Six Funko collection today!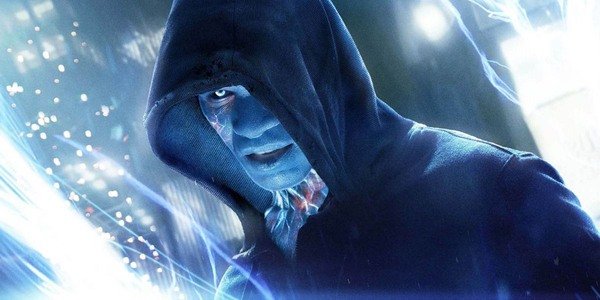 Feature Image Source: Marvel/ Funko
Thanks for visiting MarvelBlog.com! Want to go to Disney? For a FREE quote on your next Disney vacation, please fill out the form below and one of the agents from MickeyTravels, a Platinum level Authorized Disney Vacation Planner, will be in touch soon!