Marvel's Voices Series is Back with Newly Announced Wakanda Forever One-Shot
It is among the most popular runs that Marvel has engaged in recent years, as the Marvel's Voices series is back with a newly announced Wakanda Forever one-shot arriving early next year.
Over the course of Marvel's modern history, there has been a very present and very apparent desire to embrace inclusion and representation in the medium of comic books that have created one of the coolest Marvel eras ever.
It has always been a defining characteristic of the publisher, that characters of varying ethnicities, religious affiliations, and sexuality all be present in the ever-growing Marvel landscape thaw as always designed to reflect every world that we all inhabit.
One of the very cognitive ways that Marvel has successfully accomplished this desire is through their Marvel's Voices series, which takes characters of a unique voice, and writers on a similar one, and crafts a story that is an inclusive look into those characters, and these writers.
Voices series have been about the LGBTQ+ community and their pride run, or about Hispanic artists in their Hispanic Heritage Month incarnation, and now it turns to one of the most beloved sections of the Marvel Universe to craft a whole new story.
At New York Comic-Con this week, Marvel's Voices is making its return with the newly announced Wakanda Forever One-Shot that delves into the fictional nation and those who inhabit it.
JUST ANNOUNCED AT #MARVELNYCC: The Marvel's Voices anthology series returns in February 2023 with 'Marvel's Voices: Wakanda Forever'! Learn more: https://t.co/YrQdsgLiRI pic.twitter.com/VViw3hRiS4

— Marvel Entertainment (@Marvel) October 8, 2022
Celebrating Black History Month, the issue will highlight T'Challa, Shuri, Okoye, and the nation of Wakanda in a story that will reflect the black experience, and be crafted by writers of color.
Marvel's Voices has long been one of our favorite Marvel titles, and we cannot wait to see what's in store for this seminal entry into the collection.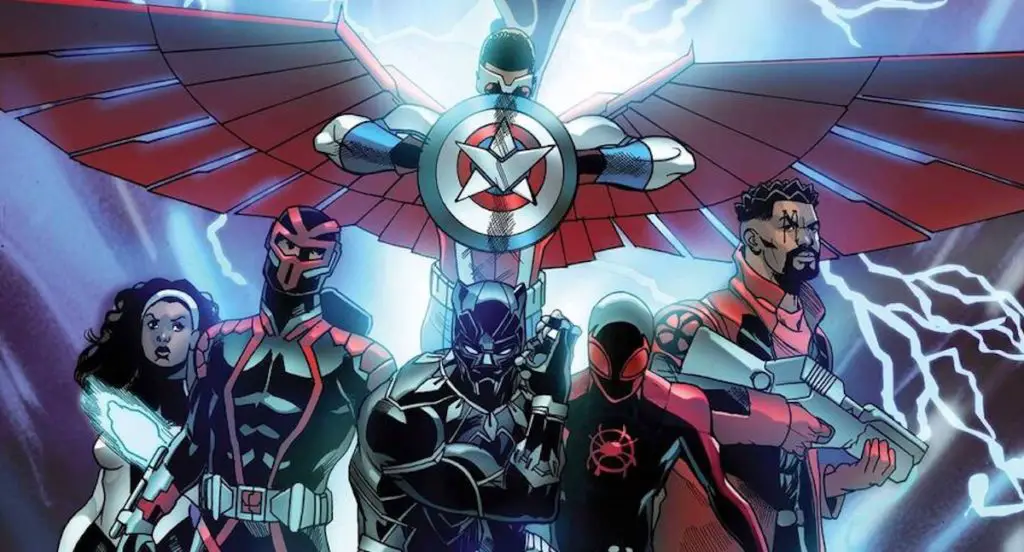 Feature Image Source: Marvel
Thanks for visiting MarvelBlog.com! Want to go to Disney? For a FREE quote on your next Disney vacation, please fill out the form below and one of the agents from MickeyTravels, a Platinum level Authorized Disney Vacation Planner, will be in touch soon!