For Kevin Feige, 'Spider-Man: No Way Home' is the Culmination of a Life's Work
Spider-Man: No Way Home, which might be Marvel Studios' most anticipated film ever, is coming in just a few days, on December 17th, 2021. Here at Marvel Blog, we kick off Spider-Week with the story of the man that's been behind the onscreen version of the character for over 20 years, Marvel CCO Kevin Feige, who sees Spider-Man: No Way Home as the culmination of his life's work.
The People's Hero
Many of us have a deep connection to the character of Spider-Man. After all, he has been around as long as most of us have. We've been through every stage of our life with some iteration of Peter Parker to guide us through.
Whether it's the countless comic books that chronicle his exploits, or the animated series that springboarded the character into the cultural zeitgeist of every child of the '90s, or the early Sam Raimi films that brought him to life in an unprecedented way, Spider-Man has been present our entire lives.
For many, the character resonates in a way that no other character could.
We know what it's like to feel engulfed in the beautiful safety of nostalgia that comes from seeing that iconic red and blue suit. And we know what it's like to spend most of our life admiring the adventures that we've taken alongside our friendly neighborhood Spider-Man.
We even know what it's like to feel a sense of ownership over the character.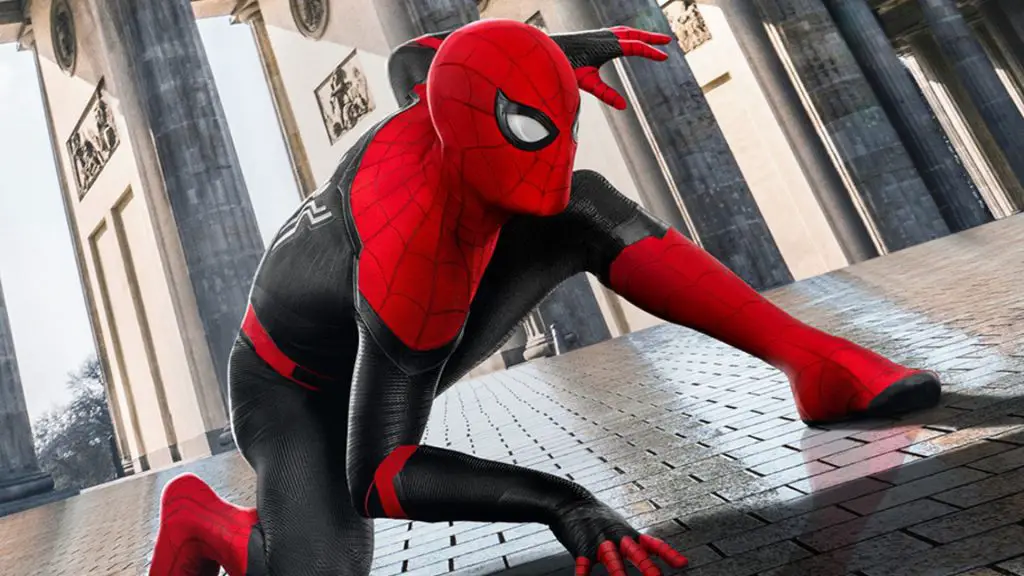 Kevin Feige
For Kevin Feige, one of the architects behind the revolutionary Marvel Cinematic Universe, Spider-Man means just as much, if not more.
Because for Kevin Feige, Spider-Man: No Way Home is the culmination of a life's work.
What many don't know is Kevin Fiege was a producer on Sam Raimi's Spider-Man films of the 2000s, meaning that he was there amidst the very first attempts at bringing Peter Parker to life on the big screen.
Alongside acclaimed visionary director Sam Raimi and legendary Sony producer Amy Pascal, he was able to create an iteration of Peter Parker that was nothing short of iconic.
But back then, Feige had a much quieter demeanor.
The Story of Marvel Studios: The Making of the Marvel Cinematic Universe recounts the words of Amy Pascal, who has worked alongside Feige on every Spider-Man project he has been a part of, as she remembers the Kevin Feige of those years for his ability to listen and observe.
"Kevin and I come from the same place in terms of how we love Peter. I've been working with Kevin on Spider-Man movies since Sam Raimi's." Pascal continued, "He would come to the meetings, get everybody coffee and he never said a word for years."
"Which makes you love somebody because then when they do open their mouth, you realize that they've been thinking all the big thoughts and are really smart, but never had to hear themselves talk."
Kevin Feige didn't stop with his work on Spider-Man. He was also an integral part in bringing the X-Men to the big screen in the early 2000s.
His work with Marvel Studios cannot be overstated, as every single live-action representation of these incredible characters happens out of Kevin Feige's immense adoration of them. It is his love for this world that emboldens our lifelong love of these same characters.
Through Feige's fandom, adoration, and passion, he has gifted us a legacy to inherit: to be the next generation of unabashed and proud admirers of the world of Marvel Comics.
Spider-Man: No Way Home has been rumored to feature three generations of live-action Spider-Men, which will feature two iterations of the character that Fiege has worked on.
Bringing to life villains like Doc Oc, Green Goblin, and Sandman, with Tobey Maguire and Tom Holland both likely to have significant roles in the film, Feige is developing a Spider-Man film that will bring to life a brand new Peter Parker adventure, while also honoring his best work on the character.
Because for Kevin Feige, Spider-Man: No Way Home is the culmination of a life's work.
Feature Image Source: @XMenFilms
Thanks for visiting MarvelBlog.com! Want to go to Disney? For a FREE quote on your next Disney vacation, please fill out the form below and one of the agents from MickeyTravels, a Platinum level Authorized Disney Vacation Planner, will be in touch soon!