Could Hulkling and Wiccan be Headed for the MCU?
They are among the most popular new characters that Marvel has seen in recent years, and have broken down so many walls of what a comic book romance should be, which has led so many to ask; Could Hulkling and Wiccan be headed for the MCU?
There is no denying that over the course of the Young Avengers run, there are two characters that have stood out among the rest.
Hulkling and Wiccan are one part young superhero fighting force and one part iconic relationship goals
but they are, above all, remaining as some of the most intriguing and interesting romantic couples that Marvel has to offer.
The two have been rumored to be heading to the big screen for so long, and with the arrival of Wiccan and Speed- or Billy and Tommy- in WandaVision, there is no telling when the two could arrive in the MCU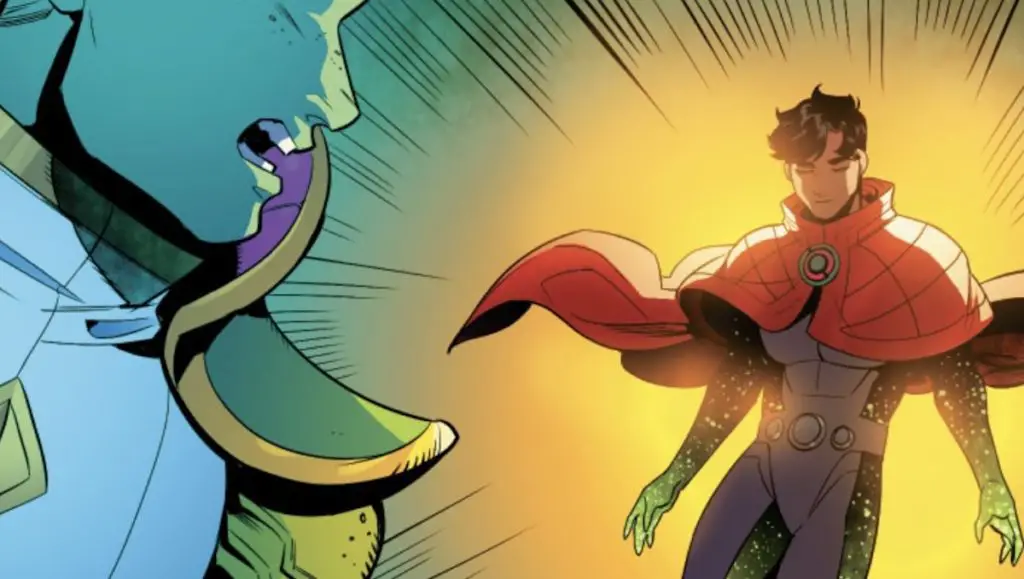 It appears as though there may be a reason to believe that they could find their way sooner rather than later, however, as some evidence is pointing to Hulkling and Wiccan joining the MCU.
In a report from The Direct, it seems as though there are some casting calls for the upcoming Agatha: Coven of Chaos that have asked specifically for a young male, and gay, lead character to be present in the show.
There is no telling whether or not this is Wiccan, and how it could then lead to the arrival of the beloved duo, but there is a lot of hope that they would arrive and flesh out the MCU with their tremendous character work.
Feature Image Source: Marvel
Thanks for visiting MarvelBlog.com! Want to go to Disney? For a FREE quote on your next Disney vacation, please fill out the form below and one of the agents from MickeyTravels, a Platinum level Authorized Disney Vacation Planner, will be in touch soon!