Best MCU Movie Villains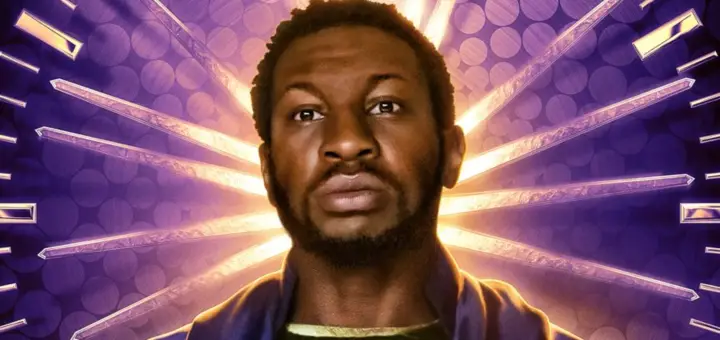 I suspect that if we asked any group of (sane) people to name the best Marvel Cinematic Universe (MCU) villains to date, everyone would pick the same two.
Thanos and Loki's lingering impact on the film industry is something we're only starting to appreciate several years after the fact.
Even now, all MCU successors draw criticism because their villains draw (arguably unfair) comparisons to Thanos and Loki.
This thought process caused me to wonder. If we take those two black hats off the board, who are the best MCU movie villains to date?
Brock Rumlow
Something I admire about Kevin Feige is his efficiency. He doesn't believe in wasted parts.
For example, early in Captain America: The Winter Soldier, we meet Brock Rumlow.
Comic book fans immediately know that he's bad news because he's Crossbones, an assassin, weapons enthusiast, and somewhat generic supervillain.
Feige and the film's directors, the Russo Brothers, fix this problem by introducing Rumlow as someone who hero-worships Captain America.
Seriously, that dude is lost in admiration the whole time Steve Rogers does his thing. Of course, that makes it much more personal when the two fight in an elevator.
Sure, bunches of other guys are on that elevator at the time, but the fight comes down to Rumlow and his hero, Rogers.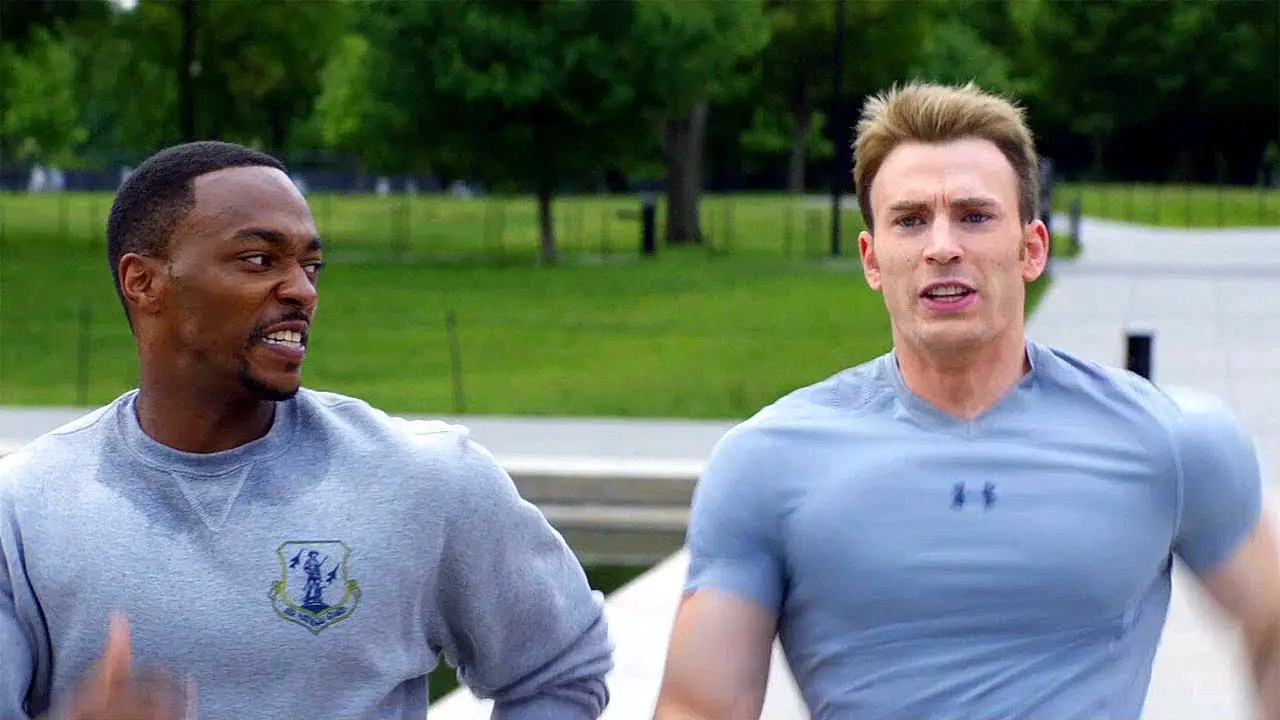 That fact establishes that Rumlow will do whatever it takes to complete a mission, even killing his hero.
Later, the character returns in Captain America: Civil War, and he once again does what's necessary to finish his mission…and thereby murders millions.
We've reached an age where the lines between good and evil are challenging to distinguish. Brock Rumlow demonstrates this perfectly.
Bucky Barnes
A French noblewoman named Diane de Poitiers famously stated, "To have a good enemy, choose a friend: he knows where to strike."
That's the core concept of Captain America: The Winter Soldier. Steve Rogers is a hilariously perfect protagonist, utterly incapable of doing bad.
How does that individual react when he squares off against an international terrorist who happens to be his best friend?
In this film, Bucky Barnes is a relentless, ruinous creature of mass destruction.
The joy stems from watching the noble Rogers chip away at Barnes' unflappable façade to gradually uncover the hero trapped inside the villain.
This film is a storytelling masterpiece.
Ivan Vanko
I may get cards and letters for this one, as Iron Man 2 has proven divisive over the years.
Even the film's supporters are likely to point to Justin Hammer as the better villain of the piece. As a Sam Rockwell superfan from way back, I totally get that.
However, that opinion is objectively wrong. Everything in Iron Man 2 hinges on Ivan Vanko playing the villainous equal of Tony Stark.
Vanko wasn't born with a silver spoon, but the men share the same work ethic and intellect.
Once Stark establishes proof of concept on weaponized suits, Vanko sets out to create a more dangerous version. Thus, he becomes Whiplash.
No matter how you feel about this movie, you cannot deny that Whiplash's coming out party during a Formula 1 race makes for gripping visuals.
Also, Vanko's scorn for cake eaters like Hammer mirrors Stark's own dismissal of bureaucracy.
The men are eerily similar, which provides them with a perfect reason to despise one another. It's In a Mirror, Darkly, as an MCU story.
Mysterio
The following two villains take different spins on the same premise. It's the controlling nature of a poisoned mentor/protégé relationship.
With Spider-Man: Far from Home, Peter Parker is reeling in the aftermath of his father figure's death.
Enter Mysterio, a universe-hopping superhero who seems like a more measured version of the late Tony Stark.
Parker quickly trusts this man, which is admittedly strange for someone currently on a school trip. But we're all dumb when we're young.
Later, we learn the truth about Mysterio, whose disgruntled tech character would probably be more sympathetic today due to the shenanigans happening at Twitter lately.
Still, the depth of this betrayal cuts deep, albeit not as deep as…
Ironmonger
While the entire world gushed over The Dark Knight, I staunchly stood on the Iron Man bandwagon in 2008, eventually declaring it the best movie of the year.
Integral to the film's quality was the nuanced relationship between Tony Stark and his late father's partner, Obadiah Stane.
Given what we know of Howard Stark, Iron Man bears a bit more scrutiny for how the man could have misjudged his partner so much.
Stane has orchestrated Tony's kidnapping to take control of Stark Enterprises permanently. That's…pretty hardcore.
Again, this level of betrayal from Stane impacted the normally cavalier playboy. Since Howard Stark's death, Tony had leaned on Stane as a father figure.
That dude paid mercenaries to kidnap and murder Stark. Then, somehow, Stark built an Iron Man suit in a cave, and Stane's first thought was, "I gotta steal that!"
Later, his second thought was, "My suit is better. I'm gonna kill Tony Stark with it."
In hindsight, Howard Stark was a terrible judge of character. Now, I'm even wondering whether Jarvis was a good butler.
Ultron
Yes, Avengers: Age of Ultron was kind of a mess at times. Flawed director Joss Whedon and Feige didn't see eye-to-eye on several elements of production.
With the benefit of time, most people take Feige's side today. Still, we cannot overlook what James Spader achieved with the role of Ultron.
A friend of Robert Downey Jr. since their teens, Spader proved the perfect foil, the monument to Tony Stark's sins.
Finally, the inventor created something he couldn't control. When it acted on its own, Stark panicked.
What followed was an Isaac Asimov story with superheroes. And it was great!
Ultron's strong independent streak tapped into humanity's instinctive nervousness over the possible rise of machines.
Helmut Zemo
Quick, name how many MCU supervillains actually won.
The sum total is one: Helmut Zemo.
Unlike many other nefarious blokes in the MCU, Zemo didn't perform a mad scramble to bring himself into power.
Instead, Zemo hatched a plan, carried it out effectively, and thereby destroyed the Avengers from within.
Zemo led Tony Stark to the conclusion that Bucky Barnes had killed the Stark matriarch. While Tony has mixed feelings about Howard, he's a softy when it comes to mom.
Tony sought vengeance, Cappy predictably defended his friend, and Zemo laughed as the Earth's mightiest heroes splintered.
Later, he danced.
Vulture
Jon Watts is an absolute genius and someone who probably has a story to tell.
That's the only explanation I have for his coming up with the ultimate nightmare for Peter Parker.
Watts thought, "What if Spider-Man's homecoming date were the daughter of a supervillain?"
If you ever interview Watts, PLEASE do me the favor of asking the dude about his own homecoming dance experience. I gotta know.
Anyway, Vulture works as a character for two reasons. First, the government did him wrong. He was running a viable gig with people he trusted.
Then, a superhero incident forced the company's business losses and, ultimately, their jobs.
With no other choice, the character used some of the equipment to embark on a life of crime. However, he maintained an odd moral code.
In fact, Vulture is the rare movie villain who respects his adversary enough to offer a compromise.
Vulture was perfectly happy having the superpowered Parker date his daughter, Liz. The villain liked knowing that his daughter was safe with Parker.
For his part, Parker was trying to bring criminals to justice. So, he willingly gave up his dating life to catch the bad guy.
The Shakespearean nature of Spider-Man: Homecoming explains why it works.
The families grow interconnected, but the protagonist must make a choice with devastating consequences for all.
This story works because Vulture adds the requisite believability for the whole thing not to seem like a bad episode of Riverdale.
Killmonger
With Thanos and Loki off the table, I suspect Killmonger would earn a plurality of votes as the best MCU movie villain to date.
Everything about this character works. For starters, he's right. As a kid, he watched his father get taken from him; he should be bitter about that.
Next, Killmonger is dangerous. All those marks on his body reflect war kills, which is a creepy concept.
In the MCU, superheroes don't kill. Conversely, this supervillain doesn't just do so. He kills prolifically and proudly. That's twisted and terrifying.
Finally, like several of the other stories here, Killmonger is family. He's the estranged prince, the cousin of the sitting King of Wakanda.
In short, the character comes equipped with all the requisite ingredients for a seminal supervillain.
The fact that Killmonger is Black Panther's equal in combat makes everything that much better as well.
Plus, Michael B. Jordan absolutely drills his performance. Killmonger is pretty much the perfect Marvel villain. In truth, I prefer him to Loki and Thanos.