The Next Slate of MCU Titles on Disney+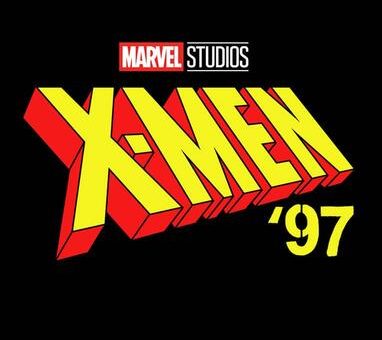 With She-Hulk complete and Werewolf by Night's appeal diminishing after Halloween, we've entered a rare gap in the MCU schedule.
Yes, Black Panther: Wakanda Forever is right around the corner, and the recent trailer for Ant-Man and the Wasp: Quantumania reminds us that it's nearly here as well.
However, we don't have any multi-episode MCU series remaining on Disney+ in 2022.
So, let's take this opportunity to evaluate what's coming next. Here are the next two years of MCU releases on Disney+.
What If…? Season Two – Early 2023
I should start by mentioning that all these dates are subject to change. Disney hasn't shown any concerns about delaying projects that aren't ready.
In fact, with the recent example of She-Hulk, Disney resisted all calls to save the project until 2023 because it passed their quality standards.
So, these release dates are akin to the philosophy of iD Software. It's ready when it's ready.
With What If…? season two, the project should be ready in three or four months.
Frankly, I'm surprised the series took this long. After all, one of the characters from this season has already appeared in two episodes from Season One.
We didn't get the backstory yet since that standalone story wasn't ready, but the person has already defeated Infinity Gauntlet Ultron. So, they must be pretty good.
Marvel has indicated that one of the nine episodes in season two will play off the Winter Soldier storyline.
This time, Captain Carter will discover the Hydra Stomper, who happens to be her one true love, Steve Rogers.
Secret Invasion – Spring 2023
Here's the biggie on the list. Disney recently revealed the Secret Invasion trailer, breaking the internet for a couple of days.
A highlight revealed that a Skrull has infiltrated Earth, presumably for nefarious purposes.
Now, S.H.I.E.L.D. leader Nick Fury and his cohort, Maria Hill, must join forces anew to stop the Skrulls from completing their Secret Invasion.
Disney has cast numerous stalwarts for this project, most notably multi-time Oscar winner Olivia Colman and the Khaleesi herself, Emilia Clarke.
Marvel executives have referred to this project as the Avengers: Endgame of the Disney+ series.
Due to the subject matter, I'd describe it more as Captain America: Civil War, but both are exceptional Marvel stories.
Seriously, if this trailer doesn't get your blood pumping, you and I are very different people:
Echo – Summer 2023
We met Echo late in 2021 as she opposed the old Hawkeye, Clint Barton.
As a powerful figure in a criminal organization, Echo disliked the Avenger already. However, we later realized that she had other reasons for her bitterness.
The Kingpin had lied to Echo about her father's death, and Echo is a daddy's girl.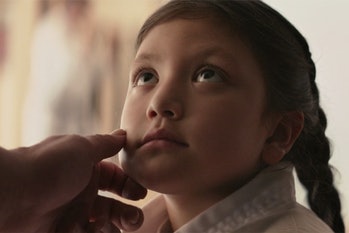 By the end of the series, Echo had turned on Kingpin and left him (presumably) dead in the street.
However, we've since learned that Kingpin survived this encounter. While badly injured, he's alive and harboring a grudge against Echo, who had been like a daughter to him.
They're going to war, and we'll learn who wins next summer on Disney+.
Loki Season Two – Summer 2023
I suspect that a shocking number of people are rewatching Loki season one this week.
That's because the new trailer for Ant-Man and The Wasp: Quantumania highlights the perils of Kang the Conqueror.
We previously learned that He Who Remains had controlled the multiverse and prevented other Kangs from doing terrible things.
Well, that dude no longer remains. Meanwhile, Loki finds himself shipped to an alternate reality that may or may not have another Kang.
Also, this place may have a Sophie as well. Then again, it might have an Alligator Loki instead. That's the thing about infinite possibilities.
Anyway, the cliffhanger from season one opens up the storytelling while also allowing for the return of some characters who may have done Mobius wrong.
Loki season one was exceptional, and I'm jazzed for more!
Ironheart – Fall 2023
At some point next year, a new Iron person will arrive on the scene. This individual won't be a billionaire playboy, though.
No, that storyline has been tired since the 1960s. Instead, we're in a new age when teenagers honor superheroes by stealing their gimmicks.
In this case, a supergenius named Riri Williams will do what a team of Stark scientists couldn't. She'll build an Iron Man suit in a cave…okay, not that last thing.
Still, Riri will manage what billions of dollars of research and development couldn't. In the process, she'll take on the role of a superheroine capable of making a difference.
This empowering storyline also sets up an entirely new generation of armor suit tech and should lead to hope for the return of Tony or, at the very least, Morgan Stark!
X-Men 97 – Fall 2023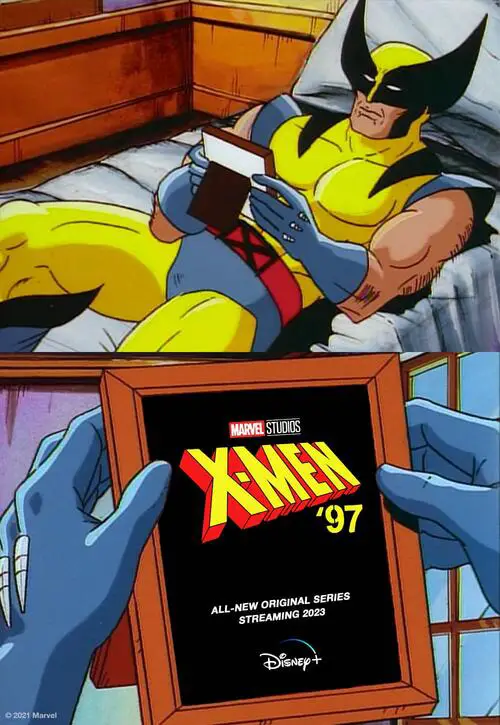 Okay, you can take everything else on this list. X-Men 97 is the only one I need. Shoot it into my veins!
I'm someone who watched the 1990s cartoon religiously. To this day, I don't understand how stories this good aired on Fox Saturday mornings.
Somehow, somebody agreed to animate popular X-Men comics the way that they were written. It was shockingly adult serial television that ended too soon.
The death of X-Men: The Animated Series stemmed from an unavoidable dynamic of children's television. Kids age out of the demographic.
Now, thanks to streaming and the concept of nostalgia programming, we're getting more X-Men! And it'll pick up right where the last story left off!
As a reminder, that arc saw Professor X leaving his Mutant family to be with Lilandra for allegedly non-romantic reasons.
Presumably, the Professor will get drawn back to Earth quickly in X-Men 97.
More importantly, the production team has 25 years of new stories to use as source material for (at least) two seasons of X-Men 97!
Agatha: Coven of Chaos – Winter 2023/2024
Okay, fine. I want two picks. I say this because I was on the Kathryn Hahn bandwagon way early – like decades early.
Seriously, I saw Afternoon Delight in a theater on opening night. You probably don't even know what that is.
Anyway, Hahn waited more than 20 years to find her one true role as the witch, Agatha Harkness, in WandaVision.
While Harkness enslaved an entire town, audiences fell in love with her anyway.
Once WandaVision ended, people clamored for her return. Marvel has done these fans one better by giving Agatha her own story.
Will the witch act as a protagonist here in a kind of Cruella way? Or will she actually reform since people want to love her anyway?
We won't find out until the end of 2023 or early 2024, but I'm pretty sure that Cove of Chaos will absolutely destroy in the ratings. It's the de facto sequel to WandaVision.
Even better, Agatha Harkness probably counts as the breakout character in the Disney+ side of the MCU to date. So, this feels like an excellent combination.
Daredevil: Born Again – Spring & Summer 2024
I say spring and summer because we've already learned that the Daredevil series reboot consists of 18 episodes.
Even if Disney airs them in consecutive weeks with no breaks, Born Again will last for four months. According to the calendar, seasons are only three months long.
So, we will have a LOT of Daredevil in 2024. Importantly, the story will tie into a series I previously mentioned.
The characters of Kingpin and (especially) Echo tie into the Daredevil rogues gallery.
Their impending war could come with lingering ramifications for Team Daredevil and maybe even other Defenders.
Reports suggest that some of the Netflix Marvel characters will appear in Born Again.
Also, I don't want to get your hopes up, but a She-Hulk cameo doesn't seem out of line. Given the popularity of their coupling, she might even get a story arc here.
Spider-Man: Freshman Year – TBD 2024
Here's the one that still needs more details. Marvel has confirmed a Spider-Man animated series that follows Peter Parker's awkward high school years.
I've previously mentioned how the premise sounds eerily similar to the Sean McKeever series, Spider-Man Loves Mary Jane.
Disney obviously loves the concept, as it has already confirmed that Spider-Man: Sophomore Year will happen as well.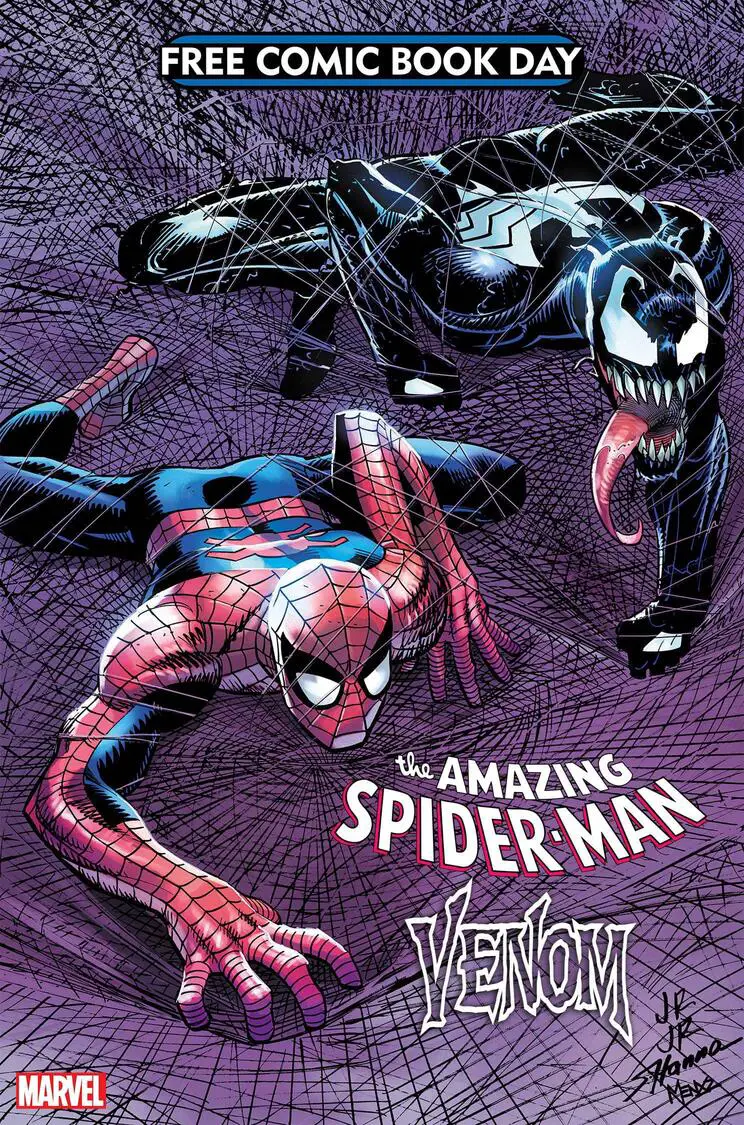 We don't have dates yet, and it appears that Marvel animation is already operating at maximum capacity.
Otherwise, What If…? season two would have happened by now.
So, the expectation is that we'll get Freshman Year at some point in 2024.
Stay tuned to MarvelBlog for additional updates about this production…and all the others we've discussed today! Nothing is ever set in stone in the MCU!
Oh, and if these things aren't enough, here's a one-off that's right around the corner: