Let's Talk about Marvel's 2023 Releases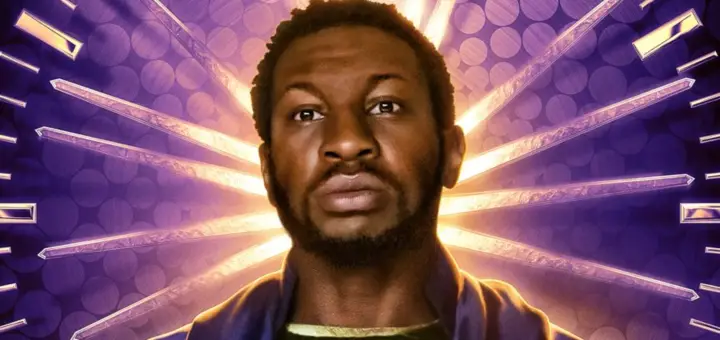 We've seen some movement in recent versions of the Marvel Cinematic Universe release schedule.
Still, we maintain a fairly comfortable idea of what's coming next in the MCU.
Let's talk about Marvel's 2023 releases.
Ant-Man and the Wasp: Quantumania – February 17th
We will start the year with a bang. Or maybe I should say a Kang.
Yes, the multiversal conqueror is about to invade the MCU after a kind of debut in the season one finale of Loki.
In that episode, we met He Who Remains, apparently the Kang who kept all the others in line. With him gone, we're about to meet Murder Kang.
This dude has apparently killed Ant-Man and other Avengers so many times that he can't even tell them apart.
I'm someone who has repeatedly mocked Ant-Man as a character for decades now, and even I can't wait for Quantumania!
Secret Invasion – Spring 2023
I've heard a rumor about this series that would melt your mind if you knew it.
I kind of expect the rumor to be true as well. That's because Marvel has made no secret of how it perceives Secret Invasion.
This Skrull-intensive story represents the Avengers: Endgame of Marvel's Disney+ shows thus far.
Several characters we've only seen in Marvel movies thus far will appear in this legendary story from the comics.
When Avengers cannot even tell apart the other Avengers from Skrulls, we've got a problem. This one's gonna be hot!
Guardians of the Galaxy Vol. 3 – May 5th
James Gunn has come to the end of the road as a Marvel creator. That's by his choice, too.
Disney famously fired Gunn for some unbecoming tweets that came to light after the release of Guardians of the Galaxy Vol. 2.
Jobless, Gunn turned to DC Comics for work, and that marriage paid long-term dividends. Gunn is now the Kevin Feige of that group.
Still, before he attained that promotion, Gunn kissed and made up with Disney/Marvel long enough to conclude the Guardians of the Galaxy trilogy.
If this story is anywhere near as good as The Guardians of the Galaxy Holiday Special, we're all in for a treat.
Of course, since this is the last story directed by Gunn and starring some of the cast members like Dave Bautista, a bit of heartbreak may be in the offing.
I worry this one may come with a sizable body count. Is it too soon to get another Baby Groot?
What If…? Season Two – Spring 2023
Disney+ previously delayed this project from 2022, which was something of an odd decision.
The final What If…? episode of season one premiered in October 2021. Also, it included characters from unaired episodes due to some production issues.
The pandemic forced those episodes into season two, which means they should have been ready quite soon after season one ended.
Instead, we've gone 15 months between new episodes and counting. The expectation is that season two will start in the spring.
However, Marvel hasn't confirmed that yet. In fact, some rumors suggest that Disney+ might not air season two until the second half of the year…or later.
Yes, some folks believe that season two might not come out until 2024. I don't buy that for a second, but the behind-the-scenes drama here is intriguing.
As such, I have no idea what to expect from season two of What If…?, although some people have watched a couple of episodes. Apparently, Captain Carter is back!
Echo – Summer 2023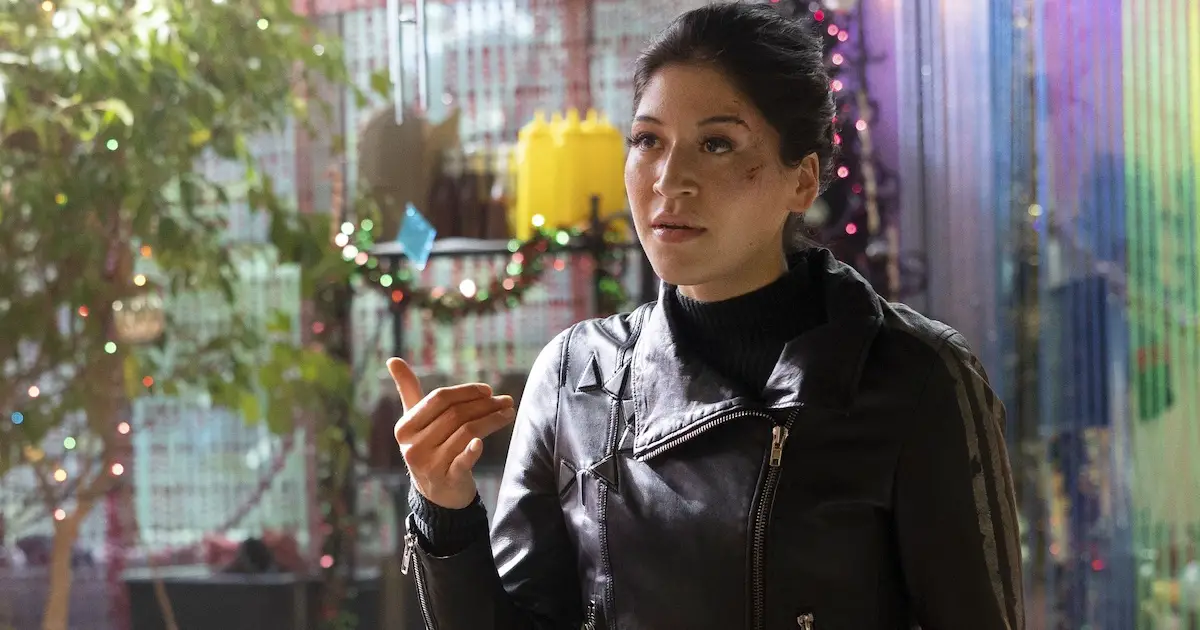 Here's another project with some rumors about a delay. I don't buy those whispers as likely, though.
Disney needs Echo to come out before Daredevil, which is scheduled to air throughout 2024.
As such, we'll watch this character develop her identity as an anti-hero at some point in 2023. If there is a delay, it should be only by a few months.
The Marvels – July 28th
I'm not saying that we'll get a Freaky Friday start here or anything, but Captain Marvel and Ms. Marvel swapped locations at the end of Ms. Marvel season one.
The teen fangirl desperately wanted to meet her hero one day…but probably not like this.
So, the story of The Marvels begins with Kamala Khan lost in space, having no idea where she is or what has happened.
Meanwhile, Carol Danvers suddenly finds herself back on Earth…and in a room heavily decorated with posters of her.
Presumably, Danvers will try to get in contact with her best friend, Maria Rambeau, only to discover that she has died.
However, her daughter, Monica, is all grown up and superpowered now!
The Marvels appears poised to do something interesting. It'll combine two different Disney+ story arcs with a lingering one from Captain Marvel.
As such, we should all be really looking forward to it.
Loki Season Two – Summer 2023
I mentioned earlier that Loki ended with an encounter with He Who Remains.
After an unsatisfactory outcome there, Loki discovered that he had somehow teleported to an alternate dimension, one where nobody knew him.
That's how Loki season two will start, but I presume the overriding story arc will be the reunion between Sylvie and him.
Loki stands as one of the best Disney+ series to date, and I cannot wait for season two.
Ironheart – Fall 2023
Here's the final MCU title that I'm fairly confident will gain a theatrical release. The two we'll discuss in a bit aren't as certain.
Conversely, Ironheart has already completed principal photography.
More importantly, Marvel already introduced the character of Riri Williams in Black Panther: Wakanda Forever.
In fact, she proved essential to the plot as a college student somehow capable of building an Iron Man suit.
As a reminder, one of the conceits of Iron Man, the first movie, was that a brilliant team of scientists couldn't recreate something that Tony Stark built in a cave.
So, simply by showing that Riri Williams can duplicate his feat, Marvel has established her as a brilliant mind and force to be reckoned with in the MCU.
The Ironheart series will explore how the knowledge of her achievement leads to additional problems with the government.
Meanwhile, Riri is also a college student trying to figure things out and maybe have some fun.
You can think of it as Grown-ish with superpowers.
Agatha: Coven of Chaos – Winter 2023
During the first two years of MCU shows on Disney+, two characters have broken out more than all the rest combined.
One is Madisynn, close personal friend of Wongers. The other is Agatha Harkness, who revealed through song that she had tormented Westview.
Despite Agatha's treacherous actions – or maybe because of them – audiences fell in love with the character and actress Kathryn Hahn.
Recognizing an opportunity, Marvel quickly greenlit a standalone series for the villainess.
Agatha: Coven of Chaos, formerly known as House of Harkness, will bring together several talented actresses, including Aubrey Plaza and Patti LuPone.
Jac Schaeffer, the creator and head writer for WandaVision, is also leading Coven of Chaos as well. That's reason enough to want to watch it!
PS: Expect the music to be terrific.
X-Men: 97 – Winter 2023
On September 20th, 1997, Professor Xavier said his good-byes to his students and friends and then boarded a spaceship for the Shi'Ar home world.
At the time, literally no one involved with the project believed that anything would ever come of this story.
X-Men: The Animated Series had narrowly avoided cancellation on multiple occasions during its five-season run.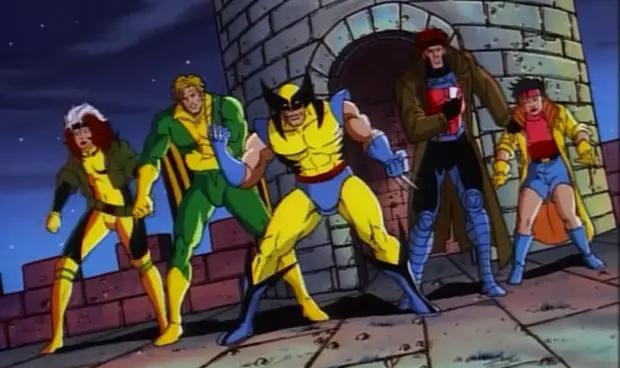 However, please make no mistake on this point. It was brilliant from the series premiere through that final episode.
In a way, this series television program hinted at what the MCU could be if done well.
When Disney acquired Fox's assets, Kevin Feige delighted loyal fans like me by rewarding X-Men: The Animated Series for its achievement.
More than 25 years later, we're getting a resolution to the Professor Xavier story and so much more!
X-Men: 97 takes up almost immediately after the events of that no longer final episode. Even better, the voice cast will return to their iconic roles!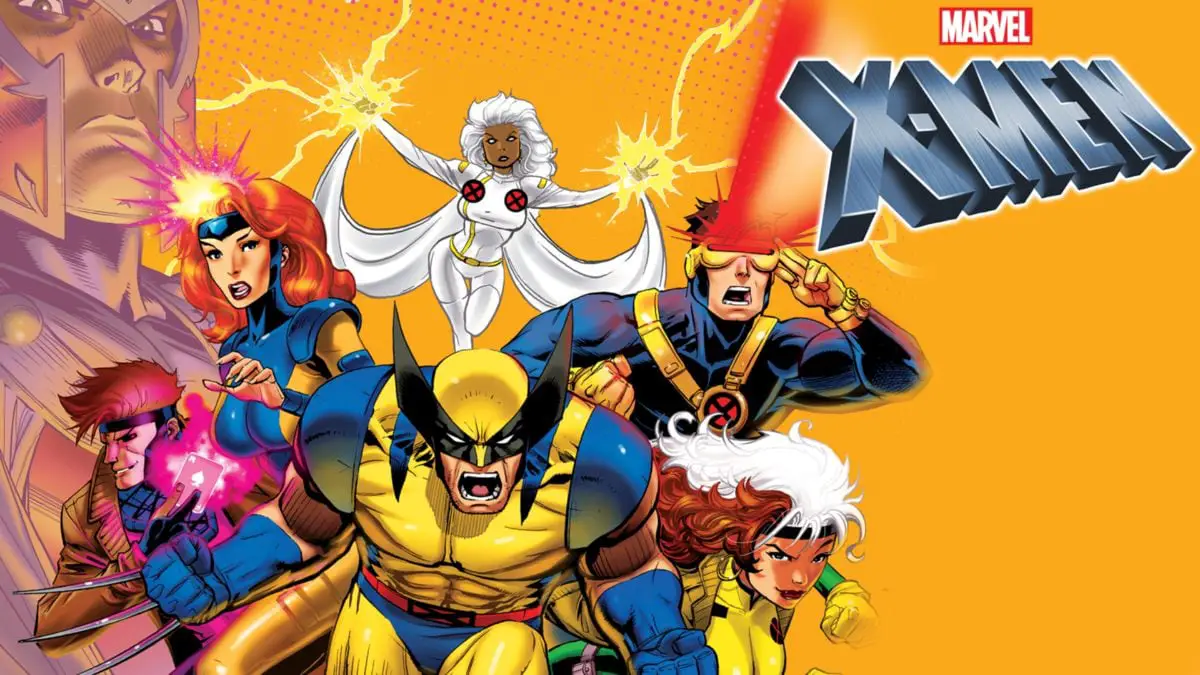 While some recent reports suggest that Disney may save X-Men: 97 until early 2024, it's still listed as a late 2023 program. So, let's all hope for that!
Of course, if we do have to wait, what's another three or four months after more than 25 years?
Thanks for visiting MarvelBlog.com! Want to go to Disney? For a FREE quote on your next Disney vacation, please fill out the form below and one of the agents from MickeyTravels, a Diamond level Authorized Disney Vacation Planner, will be in touch soon!