Let's Talk about Marvel's 2022 Box Office Performance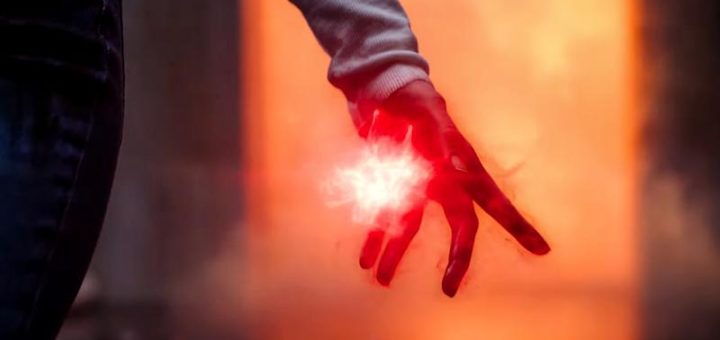 The Marvel Cinematic Universe represents the pinnacle in theatrical box office. That's an unequivocal statement of fact.
As I type this, MCU movies have grossed more than $28.2 billion in global box office. That's more than the gross national product of Yemen.
Despite all Marvel's constant successes, critics remain. In fact, we seem to have more of them than ever as people aspire to gain some ill-gotten social media likes.
Are critics right that Marvel has struggled at the box office recently? Let's talk about Marvel's 2022 box office campaign to decide.
The Basics
Disney released three Marvel theatrical releases in 2022, which is a lot by previous standards.
We could technically list the box office of a fourth if so inclined. While Sony licenses Spider-Man from Disney, the two studios share box office profits.
Technically, Spider-Man: No Way Home debuted in 2021. However, the latest Spidey movie grossed about $540 million in calendar 2022.
We will place an asterisk by those dollars for the time being. You should understand that roughly half of that total belongs to Disney, though.
Disingenuous Marvel critics act like Spider-Man: No Way Home shouldn't count, but that's patently absurd.
Spider-Man has always stood among the most popular Marvel characters since Peter Parker's inception.
So, I think it's fair to say that Marvel started the year with the number six global box office blockbuster of all-time.
Importantly, that performance locks down half of the top six blockbusters ever for Marvel.
The comic book company also claims the number two film ever, Avengers: Endgame, and the number five film, Avengers: Infinity War.
That might summarize Marvel's problem as well.
The James Cameron Problem
Remember a few weeks ago when James Cameron suggested something ridiculous about his new film?
The accomplished director stated that Avatar: The Way of Water must finish in the top five all-time at the box office just to turn a profit.
Everyone quickly turned on the film, implying it was a certain box office failure. They…were wrong.
However, Cameron faces a weird problem as the director of two of the three biggest blockbusters ever. Each of his new films competes with his own legacy.
Marvel has reached that same level of success. Critics don't compare the latest Doctor Strange movie to its predecessor. They say, "It's no Endgame."
Well, yeah. The only other film in existence that's on Endgame's level is Avatar.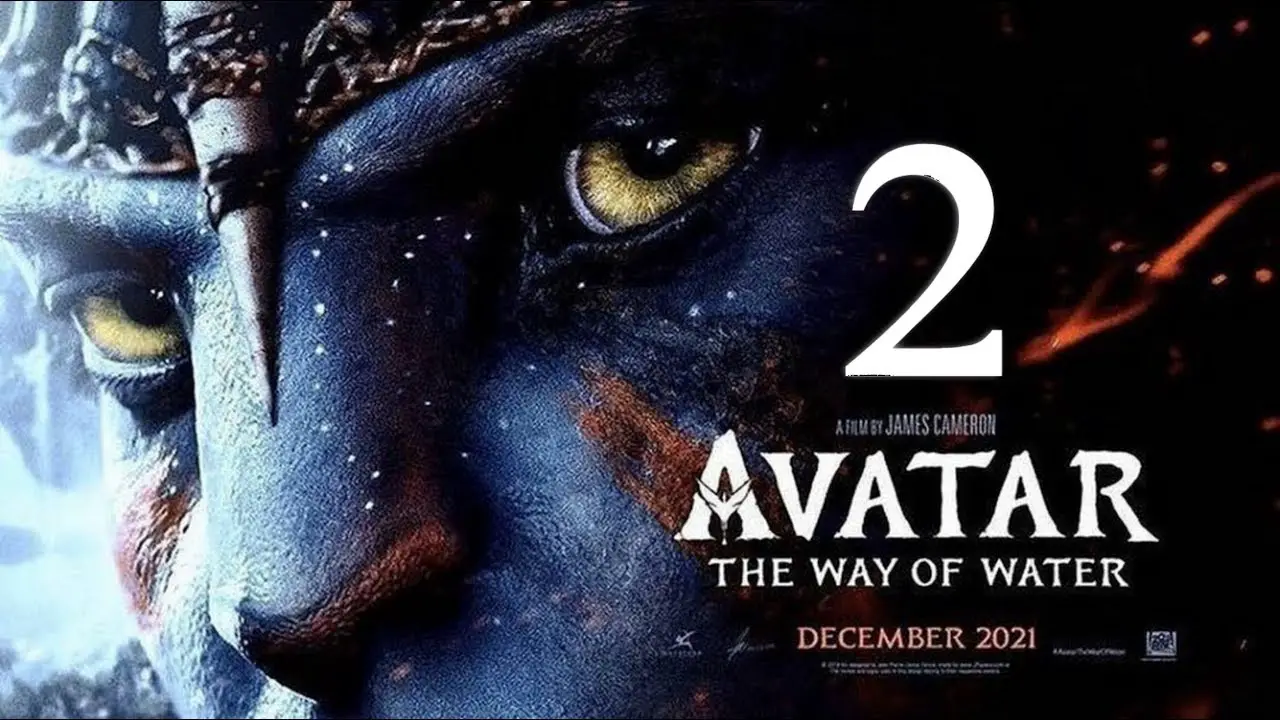 A pop culture equivalent would be to judge Taylor Swift's next release against the Beatles, not previous Taylor Swift projects.
Nobody will fare well in that comparison because the Beatles were a lightning in a bottle scenario.
Even modern superstars like Swift, Bad Bunny, and BTS pale in comparison.
That's Marvel's current struggle. It's competing against all previous Marvel titles, and people tend to remember the best ones, not the lesser works.
I've tracked the same phenomenon with Pixar releases. I quite like Turning Red, but let me be clear that it's no The Incredibles from a quality perspective.
Why should that comparison even exist, though? If we rank every film on the Casablanca scale, they will all fail.
Similarly, contrasting any Marvel title's box office to the most recent two Avengers movies dooms the new thing to failure.
Even No Way Home couldn't reach Infinity War-level box office.
Let's Talk about Doctor Strange in the Multiverse of Madness
The criteria I just mentioned matter here. Let's say that we do compare the two Doctor Strange projects. This one will shock you.
The original Doctor Strange earned $678 million, making it one of the 150 most successful movies ever at the time of publication.
Did you know that Doctor Strange in the Multiverse of Madness bested that total handily? It's true.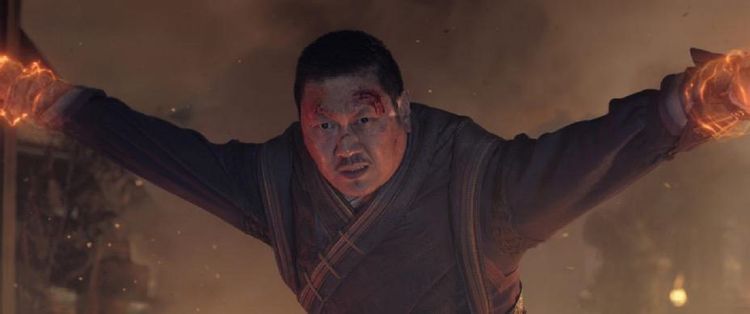 The Doctor Strange sequel grossed $956 million, making it the Marvel champion of calendar 2022. That extra $298 million matters greatly on the charts.
Multiverse of Madness currently sits at 60th place all-time, 85 spots higher than its predecessor!
Disney made this sequel for $200 million. As a general rule of thumb, mega-blockbusters must earn about three times their budget to turn a profit in theaters.
International box office revenue can get messy due to local tariffs, the hidden costs of additional marketing, and local voiceover acting.
Also, some other, more salacious factors (i.e., under-the-table business negotiations) can fray revenue.
I'm saying this more for the other Marvel titles we're about to discuss. Any way we evaluate Multiverse of Madness, it's a mega-blockbuster performer.
You didn't hear about this much since it didn't earn as much as No Way Home. That circles us back to the whole "unfair comparison" discussion.
Let's employ Occam's Razor here. If you spend $200 on a collectible and then turn around and sell it on eBay for $956, you're pretty happy, right?
Marvel feels the same way.
Let's Talk about Thor: Love and Thunder
Marvel's middle release of the year requires an inclusion about studio expectations.
One of the rules of thumb about sequels fixates on box office expectations. The quality of the previous film directly impacts the box office of the successor.
In other words, when you like a movie a lot, you'll want to watch the sequel significantly more than if it's, say, a Fast & Furious or Jurassic World follow-up.
That box office rule only applies to opening weekend, though. Sequels work on a reduced box office schedule.
The studio expects more money on opening weekend but less money overall. Sequels run hot and then burn out fast as a rule.
Sure, some exceptions exist. Alas, Thor: Love and Thunder wasn't one, though.
The fourth Thor movie grossed $761 million against a $250 million production.
Based on the 3X rule I just mentioned, it's undoubtedly profitable after its theatrical release.
That's less essential than you might expect, though. Disney earns ancillary income out the wazoo from Marvel titles.
Merchandising revenue matters greatly here. So, Disney doesn't always need a film to turn a profit for many years.
In fact, in some cases, the studio prefers less profit. A title like Strange World costs $150 million as an expense, but that's a tax write-off as well.
In the hands of a clever accountant, that sort of write-off provides tremendous flexibility. But I digress.
The point is that Thor 4 did well, just not as well as Thor: Ragnarok. That title netted $854 million, which is $93 million more.
We could use the pandemic as an excuse, but what's the point? Disney made money here.
Also, objectively, Ragnarok is the better movie. So, it should earn more anyway.
Let's Talk about Black Panther: Wakanda Forever
Here's the title that faced the worst circumstances. The first Black Panther earned so much at the box office that Disney couldn't hide its profits.
That's a real thing that happened. I just talked about tax write-offs for failures. Black Panther worked the other way.
Disney couldn't hide its profits on a ledger sheet because the performance proved so outsized relative to the average theatrical release.
The masterwork of the late Chadwick Boseman earned nearly $1.4 billion. A troubled production lacking Boseman wasn't ever going to make that much.
Instead, Disney has settled for a tidy sum of $832 million in box office for the $250 million production. Again, that's obviously a profitable film.
Cynics note the chasm of more than $550 million between the two projects.
To me, that's like comparing the aforementioned Beatles and Paul McCartney's next band, Wings. There's a bit of a gap there.
Moreover, expectations should reflect the fact that the two entities aren't equal. When Black Panther came out, nobody knew who Letitia Wright was.
After Boseman's death, Disney had no choice but to ask her to anchor a $250 million production. The fact that the project did so well is remarkable.
Nobody wants to write that story, but it's the honest truth. Wright's next five non-Disney movies may not earn $825 million total. They may not even do $250 million!
Chadwick Boseman was an iconic actor with a stunning screen presence and demonstrable box office pull.
A Black Panther movie without him is like the Indianapolis Colts without Peyton Manning, and we all see how that has worked out.
How Did Marvel Do in 2022?
Let's reduce this conversation to basics. Disney spent $700 million in production expenses on its three Marvel releases.
For that matter, the trio of 2022 MCU titles has netted more than $2.5 billion.
The 3X rule I mentioned suggests that Disney is $400 million over its necessary profit level for these titles.
That's sloppy math because I don't want to bore you with box office specifics, but it's good enough for this conversation.
Now, we can bring back that $270 million from No Way Home in 2022.
Suddenly, Marvel box office hovers at $2.8 billion for the year. That's a 4X return on investment.
Even after we remove exhibitor splits, talent incentives, and international revenue haggling, the MCU just had a massive 2022.
That's not even the most remarkable part, though. The 2023 release schedule looks better on paper. Also, the pandemic has subsided.
I refused to use the health crisis as an excuse in this discussion, but let's be real. It had an impact.
Disney's 2023 releases won't face that concern. So, I strongly suspect that the MCU will trend upward from what was already an excellent 2022.
Marvel will release three films between now and the end of July.
All three look like bona fide blockbusters, and the early word of The Marvels is glowing.
Don't let the haters gaslight you, folks. Marvel's doing great!
Thanks for visiting MarvelBlog.com! Want to go to Disney? For a FREE quote on your next Disney vacation, please fill out the form below, and one of the agents from MickeyTravels, a Diamond level Authorized Disney Vacation Planner, will be in touch soon!