MarvelBlog News for January 15th, 2023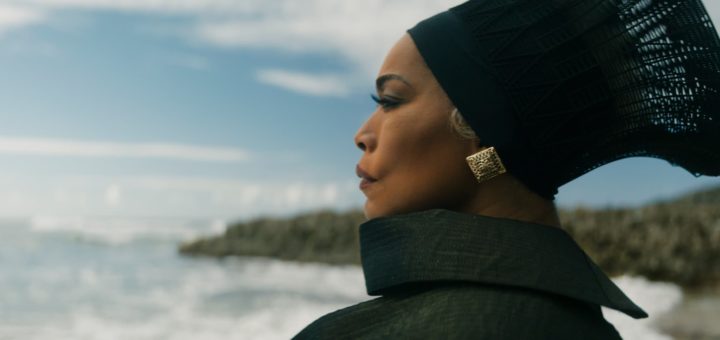 Marvel won arguably its most impressive movie award to date, while the next MCU movie debuted its final trailer.
We'll catch up on the latest superhero happenings in the latest MarvelBlog News!
Wakanda Forever!
Angela Bassett earned her first Golden Globe Award in 1993 for her triumphant work as Tina Turner in What's Love Got to Do With It.
Now, 29 years later (almost to the day), Bassett has won again. Of course, we're not an Angela Bassett fansite here so that's not the reason we're mentioning it.
Instead, the significance for Marvel fans stems from why Bassett won. She emerged triumphant as Ramonda, the overly suffering Queen of Wakanda,
That's right, folks. For the first time ever, Marvel has won a topline award at the Golden Globes or Academy Awards.
Specifically, Bassett earned her Golden Globe for Best Supporting Actress. In the process, she became the first Marvel performer to win a major acting award.
The significance of this feat is overwhelming and secures the legacy of Black Panther: Wakanda Forever as one of the MCU's most important films ever.
A clearly delighted Bassett mentioned her appreciation of the late Chadwick Boseman during her acceptance speech. Here's a taste of it:
Here's the transcript of her poignant comments:
"We embarked on this journey together with love. We mourned, we loved, we healed. We were surrounded each and every day by the light and the spirit of Chadwick Boseman. We have joy in knowing that with this historic Black Panther series, it is a part of his legacy that he helped to lead us. We showed the world what Black unity, leadership, and love looks like, behind and in front of the camera. To the Marvel fans, thank you for embracing these characters and showing us so much love."
Today's a really good day for Marvel and its fans.
Quantumania Fever! Catch It!
Disney also threw the Ant-Man and the Wasp: Quantumania marketing campaign into overdrive this past week.
Marvel's owner secured prime placement on its broadcast network, ABC, for the final Ant-Man 3 trailer.
Alas, the strategy backfired a bit, as ABC aired the College Football Playoff National Championship Game at the time. The final score of that game was 65-7. So…
Honestly, the new Quantumania trailer might have been the highlight of the broadcast unless you're a Georgia fan. Here's the new clip:
This commercial provides an excellent demonstration of Kang the Conqueror's appeal. He appears so reasonable and generous with his offer.
Kang promises that he can give Scott Lang the time he lost during his five years in the Quantum Realm.
One of the most vital elements of Avengers: Endgame was the heartfelt reunion of Scott and Cassie Lang.
Kang promises that he can give back those five years. Presuming that the trailer doesn't mislead, Kang goes back on his word, leading to a fight.
Also, that clip wants people to believe that Ant-Man might die.
Even worse, since we've got a Multiverse and many instances of Kang now, I can't rule out this possibility. It could happen as a way to establish Kang's power.
So, I may be inviting you to watch a snuff film when I say that Quantumania tickets go on sale tomorrow, January 16th.
Also, the official Fandango page has gone live. It lists a runtime of 125 minutes and confirms the PG-13 MPAA rating.
The other day, I discussed the 2022 box office performance of various MCU offerings.
The TL:DR of it is that Quantumania will sell out most of its opening weekend dates, especially the ones in the highest quality theaters like 3D and IMAX.
Be ready to buy tickets tomorrow!
Marvel Miscellany
By the way, I don't want to spoil anything for you, but Getty has published the assets for Quantumania.
You'll find detailed character descriptions here, along with some insights from the director and cast.
I've read the whole thing and found it a touch spoiler-ish. So, you've been warned!
In other marketing news, Funko has released details about its upcoming Spider-Man: Across the Universe line of Funko Pop!s and other toys.
This launch reveals that the film's villain, The Spot, can manipulate space in a scary way.
According to the promotion, The Spot is "meddling with the stability of the Multiverse." That can't be good.
Next, I don't want to get too far ahead of myself, but Marvel is currently plotting its next wave of Avengers.
The studio wants several new characters involved by the time we reach Avengers: The Kang Dynasty.
Apparently, one of the names up for consideration is Blue Marvel. And this scoop comes straight from someone who would know.
Nate Moore, the VP of Production & Development for Marvel Studios, spoke on a Deadline podcast about the possibility of Adam Brashear joining the MCU.
Moore adds that Blue Marvel is "a character who is almost Superman in strength and powers."
So, that inclusion would introduce another OP Avenger into the mix. This hint comes in the wake of the previously discussed arrival of The Sentry.
I'm wondering whether the next two phases of the MCU connect those characters in some way with Blue Marvel able to somewhat neutralize The Void.
One Other Note about the Eternals
Finally, Kumail Nanjiani, the actor who played Kingo in Eternals, says that nobody has told him that a sequel is happening soon.
Here's his quote:
"I would love to come back, but I'm sort of waiting to hear when or if that's going to happen. I'm hoping I get to do more. I had a great time playing that character. It'd be a shame if he's a sort of one-and-done. But, you know, the decision's not mine to make."
Recently, Don Lee said the opposite, hinting that Gilgamesh would return in Eternals 2. And that was an unexpected surprise because, well, you know…
What does Don Lee know that his castmate doesn't? Is one just better at keeping secrets than the other?
I have no idea here. However, the rumors I'm hearing about Captain America: New World Order and Thunderbolts strongly hint that the Eternals will remain essential to the MCU.
As such, I'm expecting another film or Disney+ series at some point. I presume it'll start with some sort of apology about the first movie.
Okay, that's everything so go buy your Quantumania tickets! Kang debuts next month, and I can't wait!
Thanks for visiting MarvelBlog.com! Want to go to Disney? For a FREE quote on your next Disney vacation, please fill out the form below, and one of the agents from MickeyTravels, a Diamond level Authorized Disney Vacation Planner, will be in touch soon!