MCU Power Rankings for Early 2023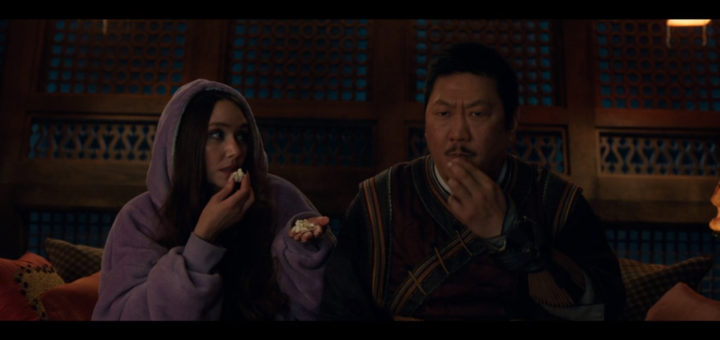 When we last evaluated the MCU power rankings, Dr. Strange and Wanda Maximoff were still friends! It's been that long.
So, let's start 2023 with a new batch of MCU power rankings. Spoiler: The list has grown longer.
1)    Captain Marvel
She's still the most OP Marvel character in existence, although a new threat is coming soon. Until that dynasty emerges, Carol Danvers rules all.
2)    WONGERS!!!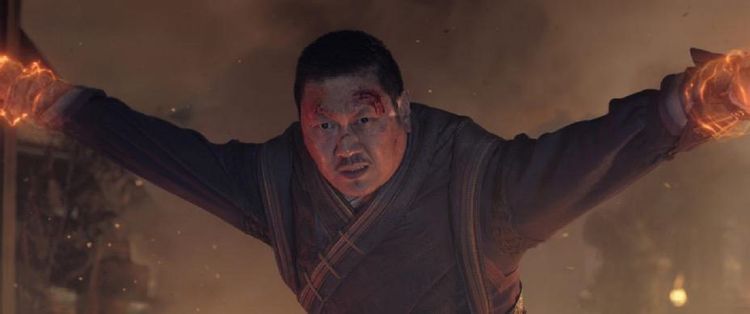 The Sorcerer Supreme of the MCU always merits high placement on the list. But I'm giving Wong bonus points because he has made a new, cool friend!
Also, his mere presence gives Marvel storytellers Twitter armor for the week.
Alas, Madisynn doesn't make the list, but I was really, REALLY tempted.
3)    Kang the Conqueror
Okay, I'm admittedly hot-shotting the MCU's next big bad a little bit.
I feel comfortable doing so for two reasons. First, He Who Remains was apparently the most powerful character in the multiverse for millennia.
We didn't know this because he wasn't big on bragging about his role as the person who kept the other Kangs down.
Second, the Kang we're about to watch apparently rules the Quantum Realm.
While we're still vague on what that is, you gotta be pretty tough to rule an entire realm.
Tread carefully, Ant-Man.
4)    Thor
Pros: Gained personal closure. Defeated a godslayer. Became an adoptive parent.
Cons: Lost the love of his life. Has to raise godslayer's daughter. Angered another nearly omnipotent deity. And a LOT of people disliked his latest movie.
Overall status: Up slightly. Can probably take Hercules in a fight. New daughter seems like she'll be handy to have around.
5)    Captain America
We haven't seen or heard much about Sam Wilson since The Falcon and the Winter Soldier ended.
There's allegedly some sort of New World Order that's out to get him, though. And it may be led by Han Solo/Indiana Jones/Harrison Ford.
That sounds problematic.
6)    Black Widow Yelena Belova
Even getting turned to dust couldn't stop Yelena Belova!
Also, she has apparently succeeded at killing for money, which is a handy (albeit dark) skill. Oh, and she has made a new friend in Kate Bishop!
Plus, the new Black Widow has also gained closure for her sister's death. Belova is definitely gaining in power. Oh, and she sings a mean Wonderwall, too!
7)    Bucky Barnes
Bionic arms are still useful, right?
Bucky didn't show up during Black Panther: Wakanda Forever, which was a bit of a disappointment.
Still, we expect him in Captain America: New World Order and probably Thunderbolts as well.
8)    Shuri
Speaking of the Black Panther, Shuri has taken over the role.
While her first run as Wakanda's defender didn't go smoothly, she showed plenty of promise.
Alas, Shuri has lost pretty much everything she loves now. So, she's only gonna get more dangerous from here.
9)    Pepper Potts
Pepper didn't do anything wrong per se. She's still the owner of Stark Industries and mother of a child the entire movie-going public loves 3000.
Instead, some other folks did more during the past few months to pass her.
10) Ms. Marvel
Kamala Khan is already a heroine who has rescued any number of people.
However, Ms. Marvel has only scratched the surface thus far. Wait until she gets that other bangle…
11) She-Hulk
On the one hand, she's brilliant AND a Hulk.
On the other hand, her dating life is a mess, she struggles with surefire court cases, and she's made an enemy of her tailor.
12) Hawkeye Kate Bishop
Okay, Kate lacks true superpowers, but she's proven herself adept with a bow and arrow.
Also, let's not discount the fact that Kate went toe to toe with the Kingpin and held her own.
13) Sylvie
Does the fact that she has one broken horn alarm anybody? I think Sylvie's seen some stuff.
14) Loki
I decided after my last batch of Power Rankings that I should list Sylvie separately.
Also, I should rank her ahead of Loki, whom she has outsmarted repeatedly.
15) Werewolf by Night
I figured I had to put him (?) somewhere, but that's easier said than done. The dude seems cursed and generally miserable.
He does have a powerful friend, though. So, there's that.
16) Emil Blonsky
Zen, thy name is…
Seriously, let's give a round of applause to Emil Blonsky, the Abomination who has turned his life around!
He and his seven soulmates seem quite happy together. Also, can we talk about what an exceptional Prison Pen Pal he must be?
17) Scarlet Witch
The worst fall in the latest rankings is easily justifiable. Wanda Maximoff turned heel in Doctor Strange in the Multiverse of Madness.
Yes, an evil spellbook is manipulating her, but we don't accept excuses here in the MCU! You go dark, you drop on the charts!
18) Sharon Carter
Like Pepper Potts, Carter didn't do anything wrong. It's more that nobody has mentioned the Power Broker in a while. Maybe that's what she wants?
19) Peter Quill
I'm only listing one Guardian of the Galaxy today even though I loved the Holiday Special.
In truth, we don't know much about the Guardians other than that they hung out with Thor some.
Seriously, Marvel tends to use them for comedy relief, which doesn't speak well of their post-James Gunn future.
20) Vision
He's getting his own series! That's the good news. The bad news is that it's the Vision that the government reconstructed. Uh-oh.
21) Scarlet Scarab
Egypt has its first MCU superheroine! And she's a fascinating character to boot!
I do question Scarlet Scarab's taste in men, though.
22) Spider-Man
I don't know about you, but I can't even remember who this guy is…
23) Elsa Bloodstone
Her family hates her, which I think works in her favor.
Also, Elsa has recently befriended one or maybe even two of the most terrifying creatures of the night. It's good to have friends in lycanthropic places.
24) Man-Thing
Yes, he's a superpowered being beyond our comprehension.
Still, we cannot overlook that Ted has corrosive touch, which must make the foibles of daily life all but impossible to navigate.
25) Moon Knight
I resisted the temptation to rank him multiple times. Let's be honest, though. The final version of Moon Knight we met is by far the scariest.
That dude would have finished in the top five. Sadly, the less competent versions of Moon Knight drag down the weighted average significantly.
26) Ant-Man
His power remains the ability to control ants. He's got about the same odds against Kang as I do of playing quarterback better than Patrick Mahomes II.
Thanks for visiting MarvelBlog.com! Want to go to Disney? For a FREE quote on your next Disney vacation, please fill out the form below, and one of the agents from MickeyTravels, a Diamond level Authorized Disney Vacation Planner, will be in touch soon!