MarvelBlog News for February 5th, 2023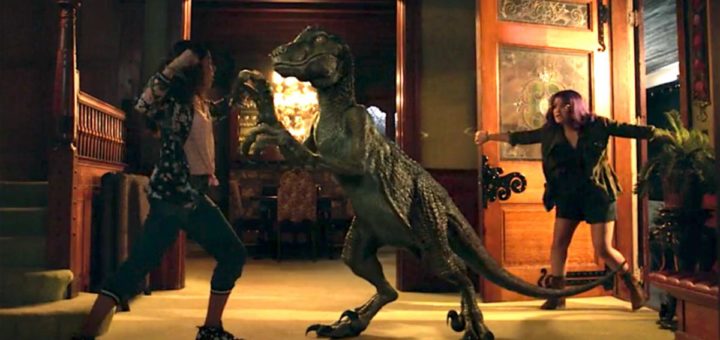 This past week, Marvel suffered a tragic loss.
Also, we have a hot new name in the mix for Reed Richards.
We will talk about both in the latest MarvelBlog News.
RIP Annie Wersching
The Marvel family will remember Annie Wersching for her remarkable and indelible talent. Her roles at Marvel and beyond leave an incredible legacy, and her work will continue to be celebrated by millions. Our thoughts are with her family and loved ones. pic.twitter.com/uAlvgkmFHG

— Marvel Entertainment (@Marvel) January 31, 2023
Marvel actors and their families have faced tremendous adversity already in 2023.
First, Jeremy Renner nearly died due to a violent snowplow accident that left his body shattered.
Renner has since recuperated enough to return home, but his body is repairing 30+ broken bones.
Then, this past week, a terrific actress died far too young.
Longtime MarvelBlog readers know that I'm always begging people to watch Marvel's Runaways.
Tragically, Annie Wersching, the actress who portrayed Leslie Dean in Marvel's Runaways, has died of cancer. She was only 45 years old.
Even worse, Wersching leaves behind a husband and three children under the age of 15. Everything about this is horrible.
Wersching has acted for more than 20 years, first appearing on Star Trek: Enterprise.
Over the years, the gifted thespian carved out a niche in sci-fi. She appeared in Timeless, a show I highly recommend, as well as 24 and Extant.
Wersching also played recurring characters on The Vampire Diaries, Bosch, and The Rookie.
Most recently, the actress appeared as the Borg Queen during season two of Picard, which aired in 2022.
Loving Tributes Have Poured In
Wersching received a cancer diagnosis during the pandemic. However, she kept working and apparently kept her health struggles to herself.
Recent cast mates like Jeri Ryan wrote tributes to her upon learning the news.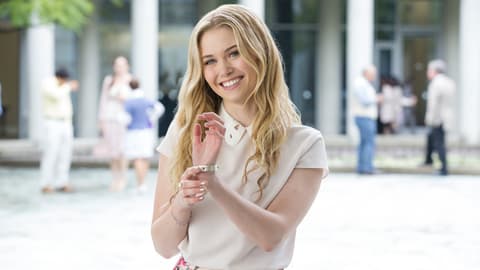 There's nothing sadder about this situation than the fact that she leaves behind young children.
From a professional perspective, the timing of Wersching's loss seems cruel. The actress played the role of Tess in The Last of Us, the Sony Playstation video game.
Can't post many of my #bts pics because…well….potential spoiler alert…but I think it's ok…I mean, he doesn't even to seem to notice me…🤷🏼‍♀️👏🏻💉 @NathanFillion #TheRookie #RosalindDyer pic.twitter.com/W7kGaeFCzs

— Annie Wersching (@Wersching) September 26, 2022
Those of you watching The Last of Us on HBO Max – and you all should be – understand why that's significant.
The show and video game's creator, Neil Druckmann, tweeted this tribute:
I miss my silly friend who helped bring Tess to life. Annie, you left us way too soon. You will forever be part of the TLoU & Naughty Dog family! 💔

TLoU fans… let's show what we're made of. Please consider donating to her kids' gofundme: https://t.co/3QTnZtBY4B pic.twitter.com/baNHc1wdCT

— Neil Druckmann (@Neil_Druckmann) January 29, 2023
The show's third episode, a storytelling masterpiece, included another tribute to Wersching. That was remarkable in and of itself since she died mere hours before the episode aired.
Wersching was a rarity in the Hollywood acting community. She was beloved by all, and she will be missed as a person and a talent.
Thank you @hbomax for the tribute to our beautiful Annie. @HBO #thelastofus 🌈🌻 pic.twitter.com/UyTdqRa4Jo

— Annie Wersching (@Wersching) February 3, 2023
If you've never watched Runaways, her work as the ferocious leader of the Church of Gibborim is exemplary. The show cast all its evil parents brilliantly.
I'd also recommend Timeless, a good show that deserved a better fate.
The New Reed Richards?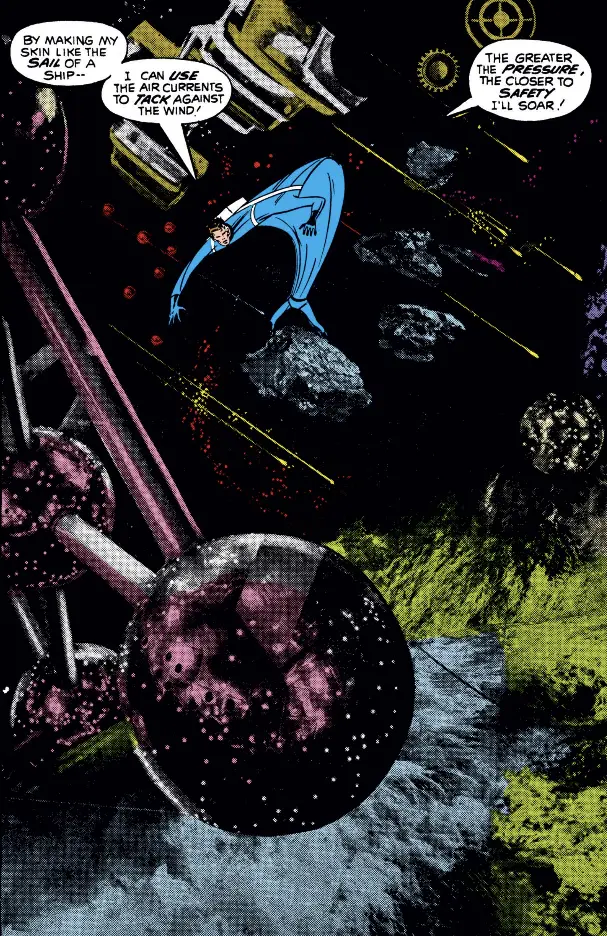 We've got another hot casting rumor in the MCU. I'm paying more attention to this one because the last two were both right.
In the wake of Yahya Abdul Mateen's casting as Wonder Man, Disney is considering doubling down on exemplary character actors.
The new leading candidate to play Reed Richards is…Dev Patel.
How perfect do I consider this as a (potential) casting idea? I'm kicking myself for never having thought of it myself. He's perfect!
Fans of Marvel's First Family know that Reed Richards is a super-genius who balances his remarkable abilities with his family's expectations.
As the smartest man in every room, Richards wants to solve all the world's problems. But his love for his wife, Sue, his children, and friends Ben and Johnny matter just as much.
Like seven different Dev Patel roles just shot through my head as I wrote that. We're talking about everything from Slumdog Millionaire to The Newsroom.
I mean, in Hotel Mumbai, Patel's character faced a terrorist attack that would be right at home in the MCU. Sadly, it was based on real events, though.
Patel earned an Academy Award nomination for Lion, and he was absolutely robbed for his work in Slumdog Millionaire.
One of the greatest films made in our time. Slumdog Millionaire pic.twitter.com/zjoPW1KzXG

— The Waveman ✊🏾 (@caseywaves) January 26, 2023
The film earned ten Oscar nominations, winning eight (!). Somehow, the guy who was in almost every scene didn't get a nod. It was madness.
Anyway, Richards checks all the boxes on what we know Disney wants for the character.
A rumor suggests actor Dev Patel is currently in the running to play Reed Richards/Mister Fantastic in the MCU's reboot of the Fantastic Four. https://t.co/vHKmq60Qxg pic.twitter.com/oQkkw9jjQ3

— Comic Book Resources (@CBR) February 1, 2023
Reed Richards should be handsome, articulate, and engaging. Just as importantly, the actor should be young enough to play the role for 20 years.
Dev Patel is somehow only 32 years old. He'll turn 33 in April. As a reminder, Slumdog Millionaire came out in 2008. Dude was barely 18 at the time!
Make this happen, Marvel!
Marvel Miscellany
Okay, here's one I didn't see coming. Everything Marvel-related from FX/Hulu had been canceled up until now.
So, I think we all expected Hit-Monkey to follow the trend. After all, it's as marginal a Marvel character as we've seen get adapted into a television series.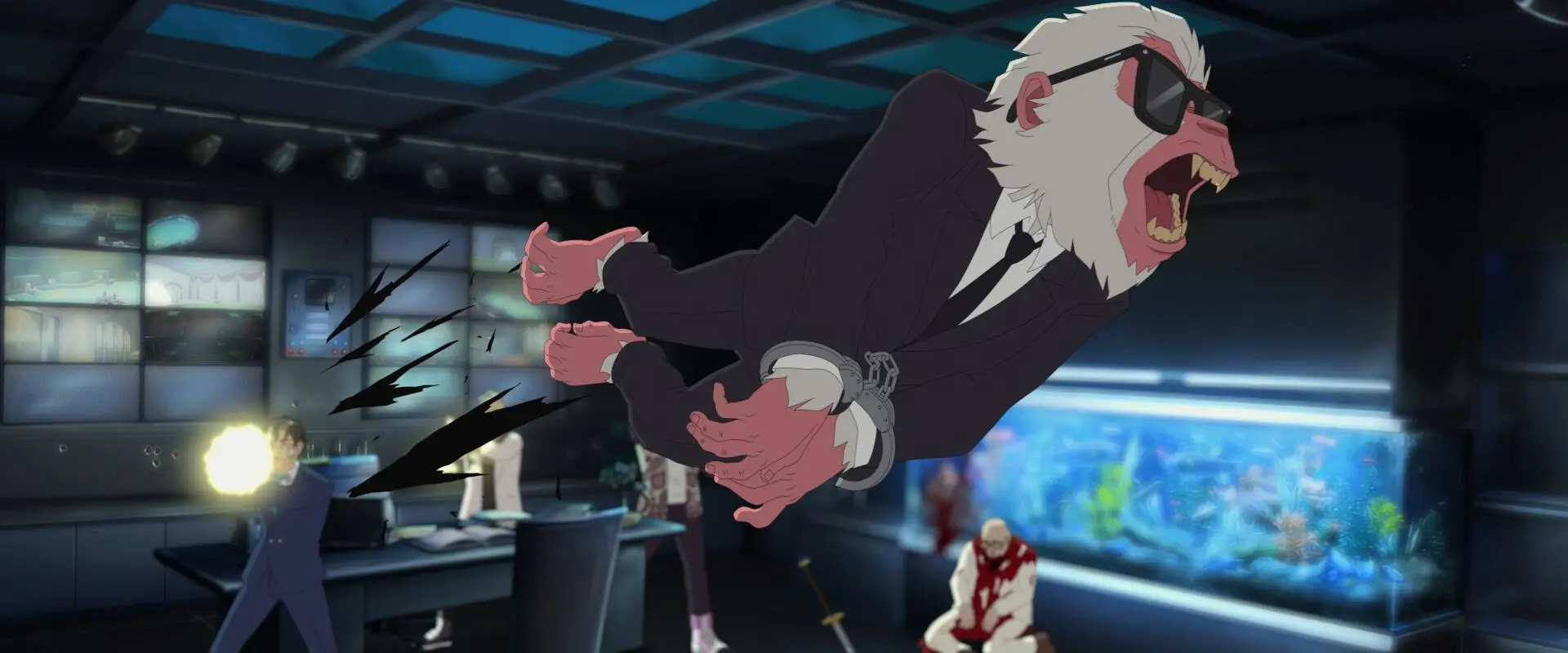 Well, the surprise is on all of us! Hit-Monkey WILL return for a second season on Hulu. I would have lost a fortune on that bet.
In Ant-Man and the Wasp: Quantumania news, YouTube fans have had a good week. Marvel has added all kinds of content for the upcoming film.
Here's the most entertaining one:
Yes, that's actor Paul Rudd reading from the (fictional) Scott Lang's memoir. You know, Rudd would be great casting for a Scott Lang movie.
Okay, it's really more of a Rudd commercial for a book you can buy on Amazon but still. It's Paul Rudd, and he's doing stuff, and it's funny.
While we're at it…
Here are:
more Ant-Man videos:
And there's always a Tweet:
#AntManAndTheWaspQuantumania NEW 3D TV Spot#quantumania https://t.co/dWj5q3x3Ax pic.twitter.com/vD7DgPkGFK

— Cryptic HD QUALITY (@Cryptic4KQual) February 2, 2023
By the way, we're still a week away from the Super Bowl. Word has leaked that Marvel will have its usual presence during the game.
Ant-Man and the Wasp: Quantumania will be one of them. Deadline reports that Guardians of the Galaxy Vol. 3 will be another.
Also, we may get something for The Marvels, but Deadline explicitly states that Disney won't market Secret Invasion yet. That strikes me as odd and possibly a bad guess.
Finally, there's this:
Paul Rudd's had a busy week.
Thanks for visiting MarvelBlog.com! Want to go to Disney? For a FREE quote on your next Disney vacation, please fill out the form below, and one of the agents from MickeyTravels, a Diamond level Authorized Disney Vacation Planner, will be in touch soon!