MarvelBlog News for March 19th, 2023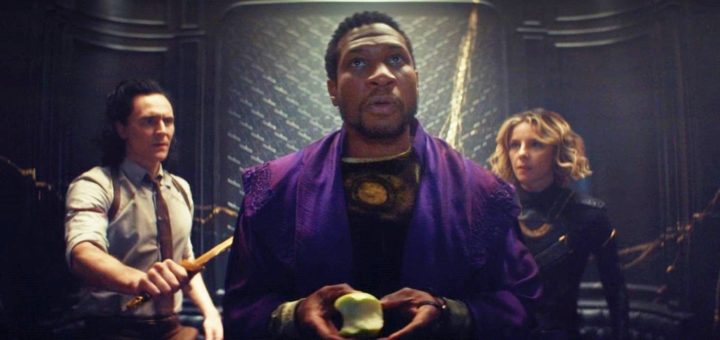 Marvel Studios just declared war on some of its most loyal fans…and possibly even some employees! I'll explain in this week's MarvelBlog News.
What Just Happened?
Here's the headline of note. "A federal judge in California on Monday issued subpoenas to Reddit and Google directing them to identify the users who leaked the dialogue."
The "dialogue" in question is the screenplay for Ant-Man and the Wasp: Quantumania.
Some enterprising internet sleuth gained access to this script and posted it for public consumption. It…didn't hold well in the face of scrutiny.
While the screenwriter for Quantumania has shown tremendous pride in their work, always an admirable trait, the reality is that the film isn't up to par by MCU standards.
Disney believes that the leak has negatively impacted the film's box office…and that this isn't the first time.
Indeed, previous Marvel movies like Eternals, Dr. Strange in the Multiverse of Madness, and Shang-Chi and the Legend of the Ten Rings all faced script leaks.
That disproportionate number of Disney titles leads to the supposition that someone working with Marvel has provided the leaks.
If so, they almost certainly violated an NDA agreement, which Marvel forces everyone from the stars to the janitors to sign before working on the production.
Marvel has had enough and is ready to make the offender pay. I discussed this in detail on Friday, but the gist is simple.
An NDA violation is no different from any other contract violation. It's a criminal offense.
According to The Hollywood Reporter, "A federal judge in California on Monday issued subpoenas to Reddit and Google directing them to identify the users who leaked the dialogue."
Folks, you don't want to be any of those people right now. Disney lawyers are the final bosses in life, and we don't get extra lives in this particular game.
The next page in this story involves the reveal, possibly of a recognizable social media poster, and then a prosecution.
Marvel's Other Current Challenge
Look, Disney is salty right now due to the lousy box office performance of Quantumania, not the leaks.
A generation ago, film producers used movie piracy as an excuse when films failed. Now, Disney is arguing that it's leaked scripts instead.
In truth, Disney's actual problem is two-fold. For starters, the current generation of movie-goers is hypercritical by nature.
Modern fans have grown up with the internet and possess a better understanding of how the world works. So, they expect more.
Disney's recent films dwarf the quality of anything other comic book films manage, as demonstrated by the abject failure of Shazam! Fury of the Gods this past weekend.
Unfortunately, Marvel fans compare Marvel films to previous ones, which is a new iteration of the old Star Wars problem.
Fans grow more cynical and discriminating about their entertainment as they age. When they're kids, even Jar-Jar Binks seems funny, though.
Marvel created a series of near-perfect films for more than a decade. Fans expect every new title not just to live up to that reputation but surpass them in quality.
That's a big ask in and of itself. On top of that, Disney projects must reach box office expectations, and that's nearly impossible in the current climate.
Disney Catches a Break
International theaters remain in flux due to the pandemic and its financial ramifications.
Meanwhile, Disney cannot release anything in Russia, faces unique challenges in the Middle East, and has struggled behind the scenes with the Chinese government.
That's why the return of Bob Iger as CEO has mattered so much to Disney. He negotiated Chinese theatrical releases for Quantumania and Black Panther: Wakanda Forever.
Now, Iger has performed the same magic trick with Guardians of the Galaxy Vol. 3.
While Quantumania struggled in China, the last Guardians movie earned $100 million. That could be a 10-15 percent box office boost. So, it's a massive coup for Disney.
The company needs that revenue in the wake of Quantumania's underachieving.
Speaking of which, I recently discussed Bob Iger's declaration about this project. He questioned the need for third and fourth outings from some characters.
Now, we're witnessing Disney's switch to a new programming schedule. The first sign involves Secret Invasion, which no longer shows a spring release.
That could be a mistake, but it's more likely a choice by Disney to reevaluate the best release strategy for Disney+ titles.
Similarly, Disney HAS committed to projects like Agatha: Coven of Chaos and Echo, which are spinoffs of previous series.
These are two of the new characters Iger referenced with his desire to expand the MCU rather than continuously mining stories from the same characters.
Despite what you've read or think you know about the Marvel release schedule, I can assure you that it's in flux.
Disney isn't happy with its recent results and is rebooting. This change likely means fewer Marvel titles in the offing.
In fact, you shouldn't be surprised if the next two Avengers films suffer delays, too.
Speaking of Delays…
The other big story this week involves Loki season two. While I'm awaiting confirmation on this topic, Disney has seemingly delayed this title, too.
Previously, Disney had indicated that Loki season two would arrive before The Marvels. Well, Disney had scheduled The Marvels for July.
Now that the film won't debut until November, the prevailing belief suggests that Loki season 2 MUST suffer a delay.
I don't know why insiders view the two as this tightly linked, but here we are.
Presuming that these reports are accurate, we're likely looking at Secret Invasion this summer and then Loki season two in late fall.
If true, the only two Marvel projects we'll receive during the next six months are Secret Invasion and Guardians of the Galaxy Vol. 3.
Thanks for visiting MarvelBlog.com! Want to go to Disney? For a FREE quote on your next Disney vacation, please fill out the form below, and one of the agents from MickeyTravels, a Diamond-Level Authorized Disney Vacation Planner, will be in touch soon!
Featured image: Marvel Studios