Marvel Fights Back Against Online Leakers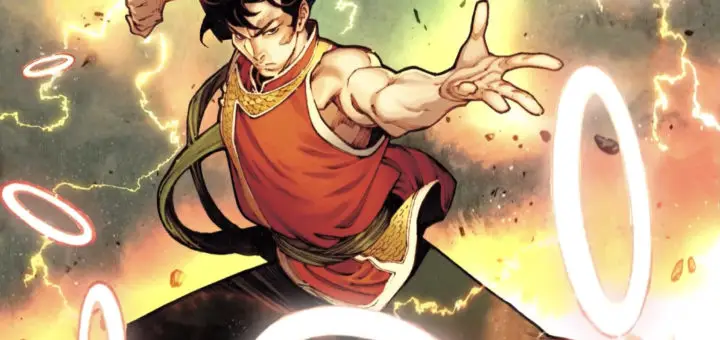 Marvel is cracking down on a growing problem in the industry. The company knows that somebody has leaked several recent MCU scripts.
Now, Disney has released the lawyers and sent them on a search-and-destroy mission.
Yes, after years of complaining about piracy, Marvel faces a new foe, one more dangerous.
Let's talk about Marvel's decision to fight back against online leaks.
Disney Goes to War on Spoilers
Marvel has a mole, and Kevin Feige has decided to treat the matter just like an Agent of S.H.I.E.L.D. He's gonna find the Hydra member and bring them to justice.
I've been covering the entertainment industry for a quarter-century now. It's been a running joke this entire time that you never mess with Disney lawyers.
Sure, Mickey Mouse may look cute and seem friendly, but his lawyers will rip your face off and staple it to the wall.
I'm not saying this randomly, either.
Marvel just declared war on an entire subsection of the internet, and we're only now witnessing the ramifications.
What's the problem here? Marvel spoilers have evolved into bloodsport on the internet. It's like the movie, The Departed, but it's Marvel and would-be insiders rather than cops and robbers.
Some people have bragged that they took jobs with Marvel specifically to learn upcoming spoilers about MCU movies and television series.
For more than a decade now, people who know where to look have had access to a wealth of knowledge regarding upcoming Marvel storylines.
Some of the most shadowy places on the internet embrace some of the worst behaviors in society…and they also post Marvel spoilers.
Everyone loves Marvel, even unethical criminals. So, we've witnessed a cottage industry rise wherein people scoop Marvel on its own titles.
The most infamous example occurred during the pandemic, when the script for Eternals leaked more than a year before the movie's debut.
This leak transpired due to the film's extra year of delays. Somebody got tired of waiting and posted giant segments of the shooting script.
NDA Stands for NON-Disclosure Agreement
While that leak wasn't the first time a giant Marvel scoop occurred without Disney's knowledge, insiders felt it hurt the bottom line.
Disney executives felt that too many people knew the plot. Since Eternals employed a divisive plot twist anyway, the lack of surprise could have impacted the box office.
Personally, I doubt that. Fans go watch a better movie anyway. Even if Disney felt the theatrical release suffered from the spoiler, the argument falls apart in a different way.
When Eternals debuted on Disney+, it did…okay. However, the film quickly dropped in terms of viewer minutes, a sign that audiences held little love for the title.
That fact isn't on the script any more than Ant-Man and the Wasp: Quantumania has suffered due to its leaks. But that brings us to sunny point number two.
Some of the same Disney executives feel Quantumania's struggles stem from plot leaks and other irritations.
These folks perceive the title's box office struggles to originate from numerous stories about the troubled production, especially the virtual effects.
In other words, Marvel and Disney don't like the stories that people like me have written to keep you informed about all the latest ongoings behind the scenes.
Now, Marvel is cracking down in two ways. First, you'll read stories like this one from The Hollywood Reporter. It details Marvel's attempts to uncover leakers.
In Marvel's defense, it employs Non-Disclosure Agreements to protect its secrets. So, some spoilers you read come from people who have violated NDAs.
Marvel can take and IS taking legal action against these violators. A serious industry crackdown is underway. And that brings us to sunny point number three…
Shooting the Messengers
Disney and Marvel are scorching the earth and salting the land in their search for the leakers. That's not accidental, either.
The companies want the message out there that if you spoil upcoming Marvel stories, you face potentially serious ramifications.
Disney has promised legal action against whomever they discover is the source.
This person will probably owe tens of thousands of dollars and possibly even face jail time. However, that's merely the tip of the iceberg for Marvel.
The idea here involves sending a threatening message to other would-be leakers. Many alleged "insiders" are friends of people working at Marvel.
Others live in the same areas where Marvel projects perform much of their principal photography.
Some enterprising folks will find out where the production crew hangs out, buy them a beer, and listen as they recount stories about their projects.
Sharing represents part of human nature, but it comes in direct conflict with Marvel's goal here.
Celebrity cast members joke about the hoops they must jump through to read a script. And Marvel's security system has reached mythical proportions.
The season finale of She-Hulk even joked about the herculean steps required to speak with an insider.
That someone may reveal those same secrets for a beer and pretzel is simultaneously hysterical and alarming.
Marvel wants these headlines that show it's serious about finding and prosecuting anyone who violates their NDA.
The Fallout Has Already Begun
The steps the company has taken are worrisome, too. Are you familiar with the MarvelStudioSpoilers subreddit? Here's what it looks like right now:
Former moderators from that forum have indicated elsewhere that they're facing legal threats from Disney.
Reddit could feasibly close the subreddit to protect its own legal interests. As things stand, a mod reportedly posted this:
"If someone wants to step up and takeover the subreddit…including all the legal ramifications (potentially), message this account."
That sounds like someone very much frightened that they cannot defend themselves in court.
In fact, a federal judge in California has directed Reddit and Google to name the users who provided the leaks.
Ms. Marvel, Iman Vellani, has stated her enthusiastic support and usage of this subreddit, which means Marvel should have been aware of it long ago.
Similarly, the social media mavens who claim to be Marvel insiders claim tens, if not hundreds, of thousands of followers. They should be easy to find, too.
Marvel has only targeted this subreddit thus far, which leads to my speculation that Disney doesn't mind the buzz, just the NDA violations.
I suspect that'll be the fallout here. But Marvel wants would-be scoopers to sweat more, which will cause some (but not all) to reconsider certain stories.
Now, we live in a society where some relish doing the illicit. Those are the ones Marvel really needs to crack down on, which means this story is far from over.
We'll likely witness an evolution in Marvel scoops, though. Few of the people put under pressure here can afford a legal defense, much less against Disney's legal team.
Thanks for visiting MarvelBlog.com! Want to go to Disney? For a FREE quote on your next Disney vacation, please fill out the form below, and one of the agents from MickeyTravels, a Diamond-Level Authorized Disney Vacation Planner, will be in touch soon!
Featured image: Marvel