Addressing the Jonathan Majors Problem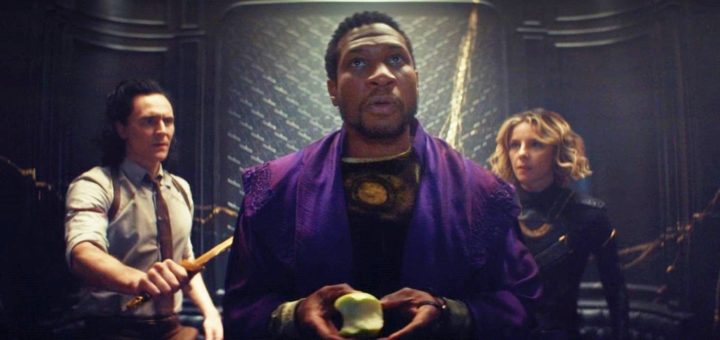 Disney and Marvel are facing an unprecedented concern.
The star of several MCU projects over the next three years has come under fire.
New allegations suggest that the performer may be a serial abuser of women. Several other companies have cut ties with this actor.
For Disney and Marvel, the choice isn't so simple. Here's how Marvel may address the Jonathan Majors problem.
The Allegations against Jonathan Majors
I want to start this story by emphatically stating that Americans remain innocent until proven guilty. That's a principle we all should embrace.
Still, the facts surrounding a matter often lead to logical conclusions. And the one we're about to discuss breaks my heart.
I've gushed about the talent of Jonathan Majors during several previous MarvelBlog News updates. He's got superstar talent.
Audiences agree with me, as Majors has co-starred in two of the five most successful films of 2023 to date. In fact, you could argue he was the main draw of both.
Yes, Ant-Man and the Wasp: Quantumania and Creed III feature established lead characters who are right there in the title.
We'd seen them before, though. The appeal of the third movie in each franchise is the presence of Majors.
When Creed III debuted on March 3rd, the actor appeared to be on top of the world. Alas, his career is imploding in record time.
As previously reported here, the partner of Majors reported that he'd assaulted her.
The New York City police department (NYPD) arrested the actor on suspicion of "assault and harassment regarding a domestic dispute with a 30-year-old woman."
According to the NYPD, "(the) victim sustained minor injuries to her head and neck and was removed to an area hospital in stable condition."
Representatives for Majors vehemently denied the allegations. One stated that the actor "is provably the victim of an altercation with a woman he knows."
I winced at the time when this individual accused the victim of experiencing "an emotional crisis."
Again, we all want to give the benefit of the doubt here, but that struck me as senseless victim shaming.
The police believed Majors attacked someone. The victim's mental state is irrelevant.
The Updated Allegations
Still, I'd stayed away from this story due to the "he said/she said" nature of the subject, awaiting the NYPD's determination of what transpired.
Then, something happened earlier this week. Majors' management team at Entertainment 360 and his PR team at the Lede Company both released him.
In theory, this means nothing. However, veterans of Hollywood coverage know that agents and PR teams are largely unwilling to lose ascending clients.
Everyone should have been worried about the fact that two different organizations did so at virtually the same time.
Almost always, that's a sign that something else is about to come out about the person under suspicion.
Two days later, Vulture released an article with the headline of "Everything Jonathan Majors has been dropped from." Eep!
This list included a role as spokesperson for the Texas Rangers (the baseball team, not the real ones) and multiple upcoming acting gigs.
At this point, Majors is only attached to two non-Marvel projects. Those are a Spike Lee film and another wherein the actor would play Dennis Rodman.
Why is everyone jumping off the Jonathan Majors bandwagon? A Variety report suggests that the Manhattan district attorney's office is conversing with other women.
According to the article, "multiple alleged abuse victims of Majors have come forward following his March arrest."
Yes, we have every reason to believe that several women will testify that Majors assaulted them.
For obvious reasons, many people currently associated with the actor have cut ties. Disney's decision isn't quite so simple, though.
The Jonathan Majors Problem
Whether Majors is guilty of crimes or not, the public perception of him is in a dramatic tailspin.
I've covered the film industry for 25 years, and I'd be hard-pressed to name anyone else who went from "on top of the world" to "radioactive" in just six weeks. It's frankly hard to do.
Disney's problem with Majors is obvious to anyone who has kept up with Marvel and the MCU.
In 2021, the actor appeared as He Who Remains in the final episode of Loki's first season.
Disney later renewed the series and has finished filming season two. Majors returns in the second season as a specific variant of Kang the Conqueror.
According to recent reports and at least one actor from Loki, Disney+ has planned to release the second season in September 2023.
As usual, Disney has kept plot details shrouded in secrecy. However, we may reasonably presume that Majors will factor heavily into the plot.
Similarly, Disney has announced its next three years of films, including the next Avengers film. Unfortunately, its name is Avengers: The Kang Dynasty.
So, yeah, Marvel has married itself to a rising talent whose behavior is now earning all sorts of negative attention.
Obviously, Disney can recast Kang for upcoming projects. The problem is that Quantumania added this mid-credits scene:
In short, the MCU has already established at least four and arguably as many as six fully-formed versions of Kang the Conqueror. Majors portrays all of them.
Disney's Bad Options Include…
We've watched film studios replace Me Too performers in the past. Christopher Plummer took over for Kevin Spacey in All the Money in the World.
Army of the Dead digitally erased Chris D'elia and replaced him with Tig Notaro.
Given everything that has happened behind the scenes at Marvel lately, this latest debacle feels like Murphy's Law in full effect.
Disney needs to cut ties with Majors and hopefully will have done so by the time you read this.
However, that still wreaks havoc with Loki. We're less than five months away from its intended release.
The last thing Marvel's overworked CGI team wants to do is erase Majors from all scenes and replace him with someone.
If Disney reshoots the Victor Timely scenes, that'll likely cause a delay of six months or more for Loki.
This approach will also reduce the number of new MCU shows on Disney+ in 2023 to…one.
Ironheart may or may not debut this year, while Agatha: Coven of Chaos is almost assuredly delayed until 2024.
Also, we should acknowledge that Marvel probably intended for Kang to appear in The Marvels. Is that off the table now?
Nobody knows because this whole thing is unraveling so quickly. Only ten years ago, representatives for A-list talents like Majors never would have cut ties.
How Will Marvel Address the Jonathan Majors Problem?
The Me Too era fundamentally changed the Hollywood playbook for the better after generations of ignored abuses.
Whether the allegations are true or not, Majors is currently toxic.
If Marvel doesn't replace him, the studio will spend the next three years defending itself.
As a reminder, the MCU has faced accusations of sexism for more than a decade now, primarily due to the decisions of former CEO Ike Perlmutter.
Recently, Marvel fired its most powerful and recognizable female executive, Victoria Alonso.
If Marvel keeps Majors after all that, it's gonna get destroyed on social media…and rightfully so.
I expect the studio to find an exit strategy to move away from Majors as Kang. Then, recasting will occur.
I have no idea whether that'll happen before or after Loki's second season, though.
Marvel could feasibly determine that it's acceptable to air Majors' performance as long as the audience knows he's been fired.
However, the current allegations are already enough to make the actor radioactive.
If something worse drops, Disney may need to re-film Loki…or just cancel season two.
I know that sounds crazy, but we're in uncharted waters here.
Thanks for visiting MarvelBlog.com! Want to go to Disney? For a FREE quote on your next Disney vacation, please fill out the form below, and one of the agents from MickeyTravels, a Diamond-Level Authorized Disney Vacation Planner, will be in touch soon!
Featured image: Marvel