MarvelBlog News for April 30th, 2023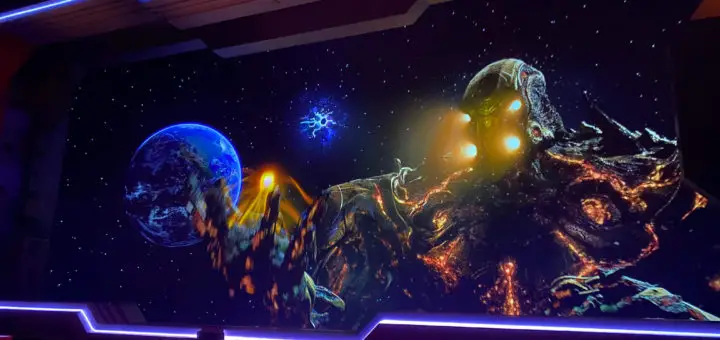 This week, the Scarlet Witch says she's done with Marvel, audiences react to Guardians of the Galaxy Vol. 3, and Fantastic Four rumors heat up.
Let's talk about the impending changing of the guard in the latest MarvelBlog News.
The Guardians Have Arrived
This past week was a busy one for Marvel. The studio's next big project screened for the first time.
During the red carpet premiere in Paris, a carefully selected group of journalists watched the film and commented afterward.
Marvel has learned to orchestrate these events to maximize early word-of-mouth, even on mediocre projects.
For this reason, you shouldn't get too excited about the glowing reviews. After all, if these critics provide harsh assessments, they don't get invited back.
Still, fans should feel some cautious optimism with Guardians of the Galaxy Vol 3. The early reviews suggest that it's an ideal conclusion to the trilogy.
Several critics note the similarities to the Star Wars Holy Trilogy, albeit told as more of a comedy.
Since several stars have suggested that they won't return to MCU, this film feels finite in more ways than one.
Thankfully, early reviews indicate that each of the characters, including Gamora and Drax, finish strong.
That's important because Dave Bautista already said he was done with Marvel…MANY times. This past week, Zoe Saldana said the same.
That's an understandable decision by her since she has Avatar 2 money to spend. But it's sad to Marvel fans nonetheless.
As we'll discuss more in the next section, the first wave of female Avengers all seem to be leaving.
Since the audience is so invested in the Guardians characters by now, anything other than a fitting conclusion would break our hearts.
While we won't know for a while how the unbiased reviews are, the early ones suggest a fitting sendoff for Peter Quill and his alien friends.
Also, there's an uncensored F-bomb in the movie. It's important to director James Gunn that you know that.
Where Have All the Female Avengers Gone?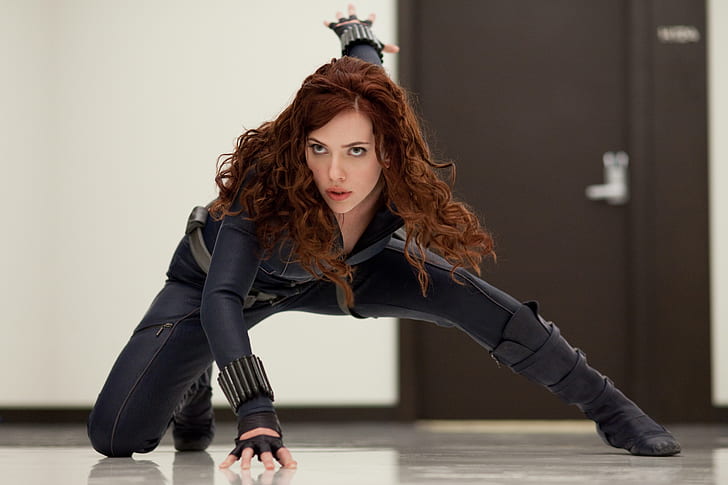 Last week, Scarlett Johansson confirmed that she has finished her work in the Marvel Cinematic Universe (MCU) and is unlikely to return.
That's no surprise to anyone who has kept up with Johansson's recent history with Marvel's parent company, The Walt Disney Company.
Disney's then-CEO, Bob Chapek, famously tried to shortchange Johansson of expected earnings for Black Widow.
After the actress complained, Chapek inexplicably attacked her, accusing her of being greedy during the pandemic, a time of austerity.
Johansson sued, Disney backed down, and the actress gained what is reported to be a $20+ million paycheck. Some reports had it as high as $40 million.
Still, Johansson doesn't need more money at this point. A miserable experience and a personal attack were more than enough to sour her on future Disney-related projects.
Johansson discussed this during an interview with Gwyneth Paltrow, another Marvel performer.
Notably, Paltrow indicated she probably would return if Marvel asked. Of course, Paltrow's notoriously flaky.
The actress didn't even know she appeared in Spider-Man: Homecoming. Seriously:
Paltrow doesn't view her work in the MCU negatively, nor does another actress, Elizabeth Olsen.
During a recent interview, Olsen described herself as "unemployed" and said of her time at Marvel, "I don't miss it."
As a reminder, Marvel has scheduled three different de facto sequels to WandaVision. There's a movie, The Marvels, plus two television series.
Those programs are Vision Quest and Agatha: Coven of Chaos. Marvel had hoped that Olsen would appear in at least one of them, if not all.
The only hope I can offer here is a gentle reminder. Paul Bettany once said it was a dream to work with a certain actor on WandaVision.
That person proved to be…himself. Maybe Olsen is pranking us, too? At least there's this:
Fantastic Casting Underway
Okay, longtime readers have heard this song before, but here we go again.
Once again, Marvel is allegedly making forward progress in casting the long-promised Fantastic Four film.
Marvel revealed this title during its Phase Four/Five announcement, but here we are several films later without any forward progress.
Disney recently hired Matt Shakman as director and provided him with some control over the casting.
At this point, Marvel basically started over again with its hiring process, thereby negating some of the previous casting rumors.
They were certainly based in truth at the time, but the presence of a new director ended those possibilities.
Now, we're learning more about who could join the project, and one of the names will sound familiar.
Yes, Adam Driver remains a strong possibility. He'd previously been rumored to play either Doctor Door or perhaps even Reed Richards.
The conventional wisdom has him playing Reed Richards and leading Marvel's First Family now. I maintain that he'd make a much better Doctor Doom.
In fact, Kylo Ren is really just a sci-fi spin on the gloomy Doctor Doom anyway.
Still, the more perplexing rumors involve Sue Storm-Richards, Reed's wife.
In a "They can't possibly be serious" instance, Marvel has vetted Mila Kunis (!) for the role. Also, Vanessa Kirby of The Son is on the shortlist.
The most logical candidate remains a possibility as well. That's Jodie Comer of Killing Eve.
So, Marvel has good choices here and some genuinely strange ones. Let's hope they pick well.
Marvel Miscellany
Thankfully, this week was calmer after the previous week's nonsense.
We did have a few interesting tidbits, though. As I mentioned last week, several of Sony's Spider-Man movies are now available on Disney+.
Here's a funny addition. Venom will arrive on the service on May 12th.
Venom's found a new host. #Venom is coming May 12 to @DisneyPlus. pic.twitter.com/4XXQNLuXad

— Marvel Entertainment (@Marvel) April 20, 2023
Yes, you can watch Bluey and Puppy Dog Pals on the same service as Venom. What a wonderful world.
Meanwhile, the wait for Ant-Man and the Wasp: Quantumania will end soon afterward. Disney+ will add Ant-Man 3 on May 17th:
Get ready to enter the Quantum Realm on @DisneyPlus. Marvel Studios' #AntManAndTheWaspQuantumania is streaming May 17. pic.twitter.com/nYIutpDqHi

— Marvel Studios (@MarvelStudios) April 27, 2023
That's the longest gap we've had between the theatrical release of a Marvel movie and its Disney+ debut since before the pandemic.
Realistically, this is probably the pattern we should expect from now on as well.
Disney would like to restore the exclusivity window to earn more revenue via box office and VOD services.
The shorter wait time for Disney+ diminishes that earning potential.
Thanks for visiting MarvelBlog.com! Want to go to Disney? For a FREE quote on your next Disney vacation, please fill out the form below, and one of the agents from MickeyTravels, a Diamond-Level Authorized Disney Vacation Planner, will be in touch soon!