Star Wars: NEW Doctor Aphra No. 1 Released On Digital
Doctor Aphra is back, True Believers!
And, while most comics are shut down because of COVID-19, Marvel released Darth Vader's "favorite" archeologist on digital. It just happened to be timed with #MayThe4th, 'natch.
Doctor Aphra has captivated the minds of Star Wars fans since her first appearance in the pages of STAR WARS: DARTH VADER, and now her new ongoing comic series will be getting a special digital-first comic release in celebration of May the Fourth! Check out STAR WARS: DOCTOR APHRA #1, on-sale NOW in the Marvel Comics App and Marvel Digital Comics Shop!
Written by Alyssa Wong with art by Marika Cresta, the series equips Doctor Aphra with both a new crew and a new mission set in the aftermath of Star Wars: The Empire Strikes Back. With the Rebel Alliance back on the run after their defeat at the Battle of Hoth, it's never been a more dangerous time for outlaws, scoundrels and the errant rogue archaeologist to make their way in the galaxy. But after a string of bad luck and near escapes, Doctor Aphra has been keeping a low profile—jobs are scarce and credits scarcer. But the promise of the score of a lifetime is just too good for her to pass up.
To add the printed comic to your home collection, STAR WARS DOCTOR APHRA #1 will be on-sale 5/27 at your local comic shops.
Aphra = Awesome
Simply put, Aphra is so awesome.
She is just so unique in the Star Wars galaxy; and, ultimately, the best original character in Marvel Star Wars.
But you might need a refresher on her story:
And here's a sneak peek at the first issue of her new series from StarWars.com.
In StarWars.com's exclusive preview of Marvel's Doctor Aphra #1, set after the events of Star Wars: The Empire Strikes Back, our favorite rogue archaeologist leads a daring heist on the infamous ice planet. Befitting Aphra's penchant for only the most dangerous jobs, her target, of course, is Imperial cargo. But things quickly turn complicated…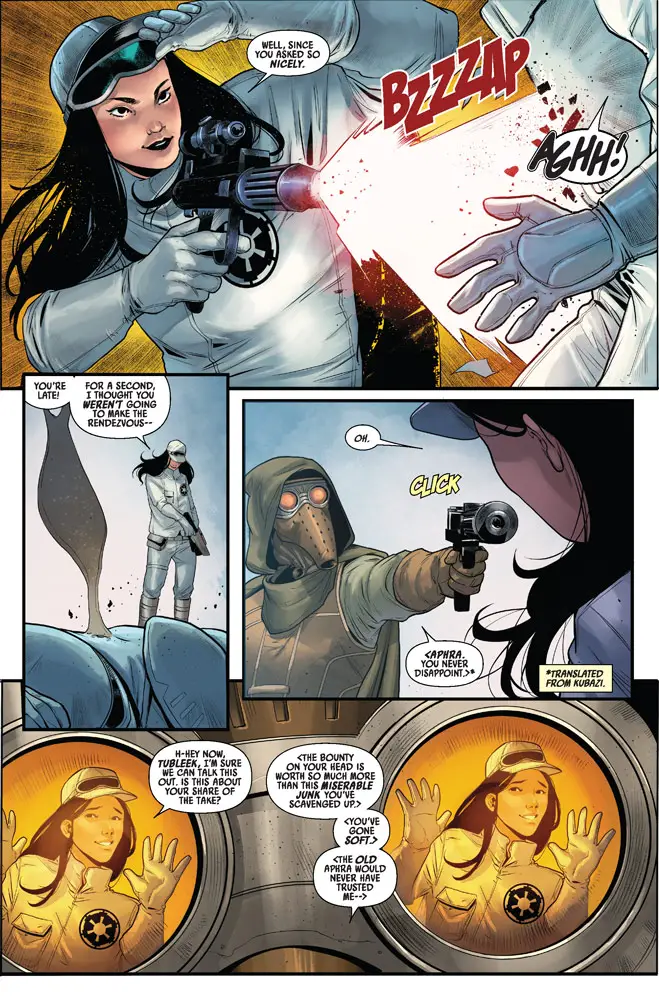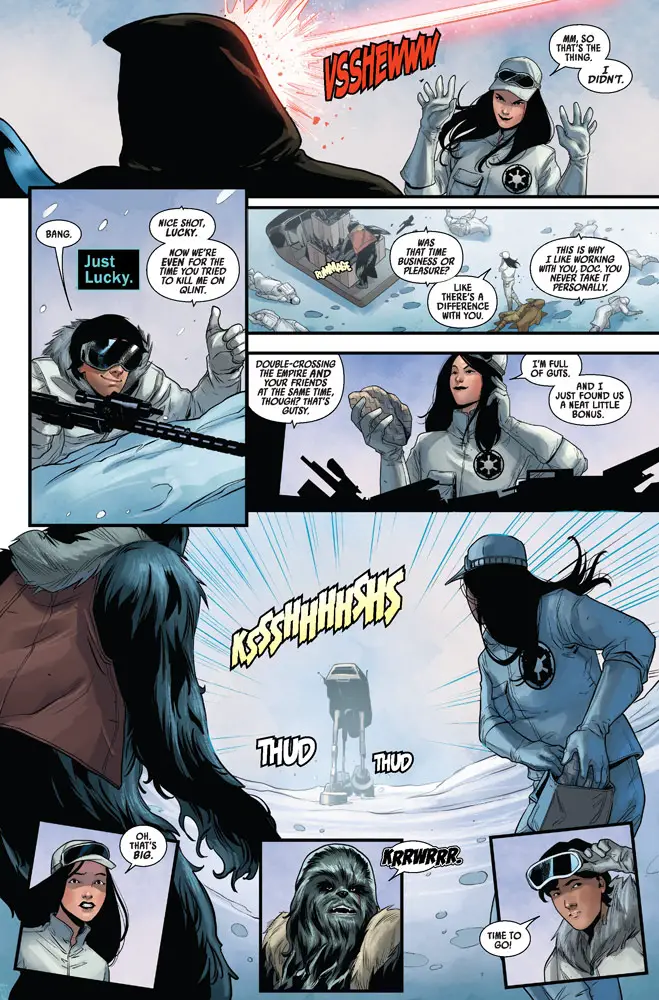 Thanks for visiting MarvelBlog.com! Want to go to Disney? For a FREE quote on your next Disney vacation, please fill out the form below and one of the agents from MickeyTravels, a Platinum level Authorized Disney Vacation Planner, will be in touch soon!