Tales Of A Bounty Hunter: Boba Fett in Marvel Comics
Call it clever timing or a planned attack, but Marvel.com picked a "convenient" moment to blog about Boba Fett.
Right around the time that "The Many Hits of Boba Fett" ran on the Marvel homepage, the Hollywood trade publications posted a story about Fett's return to the Star Wars franchise.
Boba Fett Returns
The Hollywood Reporter's Aaron Couch and Borys Kit report Temuera Morrison, the actor who portrayed Jango Fett in Star Wars: Attack of the Clones (Episode II), will return to Star Wars to play Jango's progeny Boba Fett in Season 2 of The Mandalorian.
You can read my entire post below:
The Mandalorian: Temuera Morrison Returns To Star Wars As Boba Fett
Meanwhile, Robyn Belt wrote of Fett on Marvel.com:
Rebel rascals and Scavenger scum stand little chance at escaping his expert pursuit. With a near-perfect track record and a warrior's arsenal, Boba is sought out by clients from within, and outside, the Empire.
Long and short of it: he is a mercenary of indiscriminate taste. Nothing personal—he's just about those credits.
Although Fett reveals his face to few, we've managed to capture the man behind the Mandalorian [armor]. Here's our comic hit list of the Galaxy's Most Dangerous.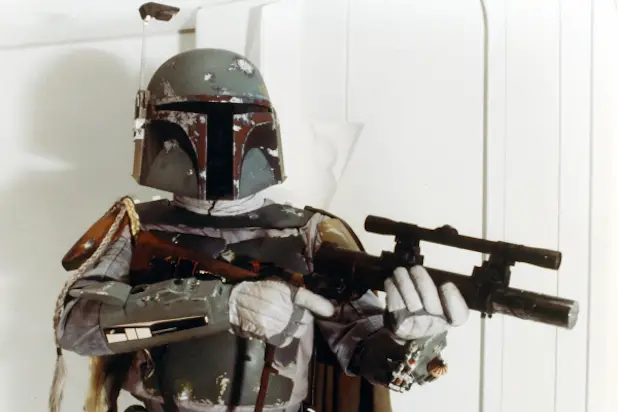 Belt did a pretty good job of narrowing down Boba's numerous appearances, with one of my favorites being the most recent comic one-shot:
Star Wars: Age of Rebellion – Boba Fett (2019) No. 1
Imperial Era one-shot STAR WARS: AGE OF REBELLION – BOBA FETT (2019) #1 ought to be called the "Age of Reveling," because Boba had the time of his life trying to kill Zingo Gabnit, a fellow bounty hunter who's beyond the pale job history was too much for even Fett.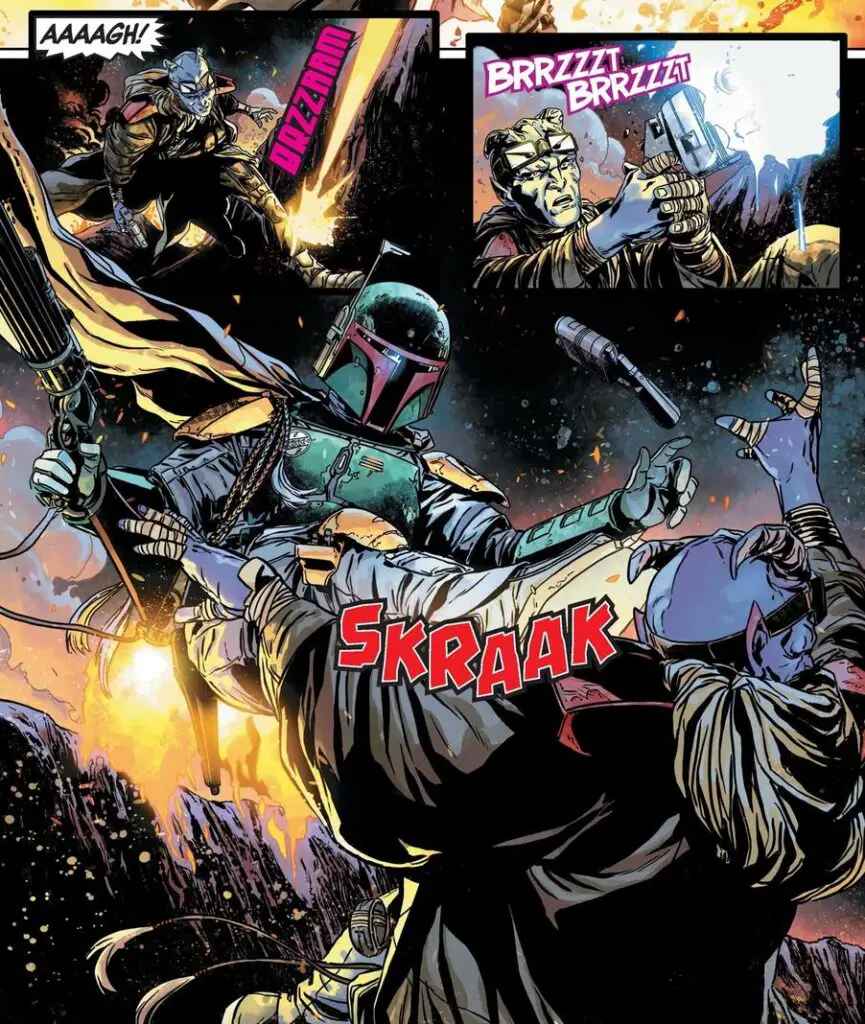 You can follow the link to find the rest of the list, but it misses one important moment in Legends – the non-cannon version of Star Wars history; a moment, which I think you'll find has a lot more significance now.
That Time The Sarlacc Burped Out Boba
You see, one of my favorite moments from the original Marvel Star Wars run was No. 81 – Jawas of Doom.
In it, Boba Fett was quite literally, burped out of the Sarlacc in the Pit of Carcoon:
Anyway, that spectacular comic issue ends with Boba dropping back into the Pit of Carcoon. "Deja vu all over again."
However, Legends has another instance of Boba Fett's return from "the Dead."
Star Wars Explained gives it a summary (which includes a rescue by Dengar):
Finally, and with that in mind, and hoping that Fett's return isn't just a rumor, it's fun to think about a meeting between The Mandalorian and the man in the Mandalorian armor.
Thanks for visiting MarvelBlog.com! Want to go to Disney? For a FREE quote on your next Disney vacation, please fill out the form below and one of the agents from MickeyTravels, a Platinum level Authorized Disney Vacation Planner, will be in touch soon!