MarvelBlog News for October 1, 2020
Some weeks, Marvel news comes out in slow drips. Then, there are weeks like this when you may have missed a LOT.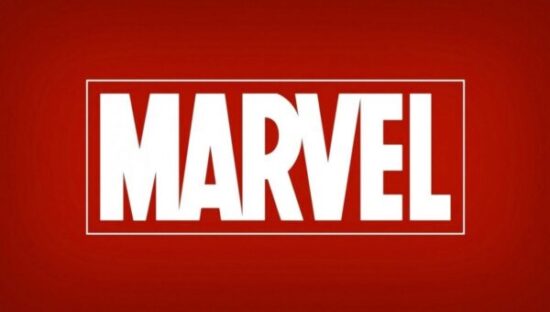 Let's talk about several huge stories in the latest edition of MarvelBlog News.
Disney Changes Some Dates
I've written a full article about this that will go live after this one publishes.
So, I'll hit the highlights for now about Disney's recent release date changes.
The other day, Disney did the obvious. The film division delayed the release of multiple theatrical releases, including three MCU titles.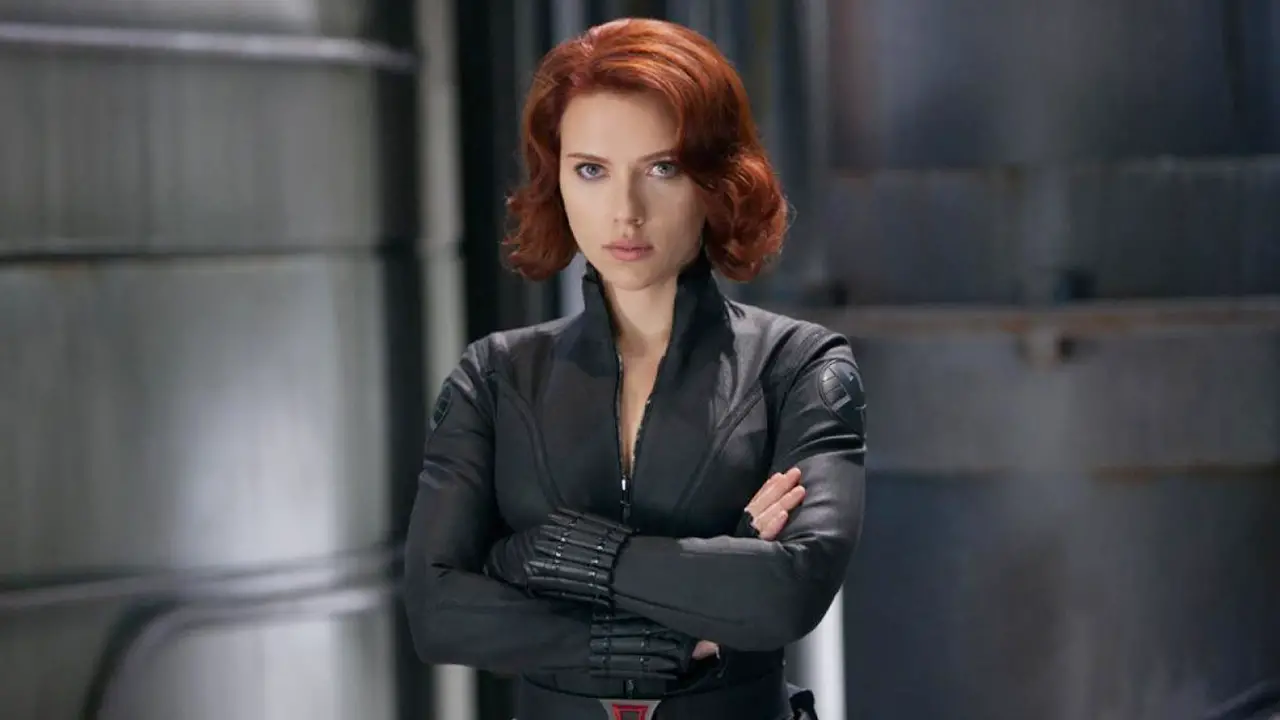 Black Widow has ceded 2020 theatrical release, hopping back to May of 2021. If that month sounds familiar, it should.
The Scarlett Johansson action flick had initially claimed a May 2020 release date before the pandemic struck the industry.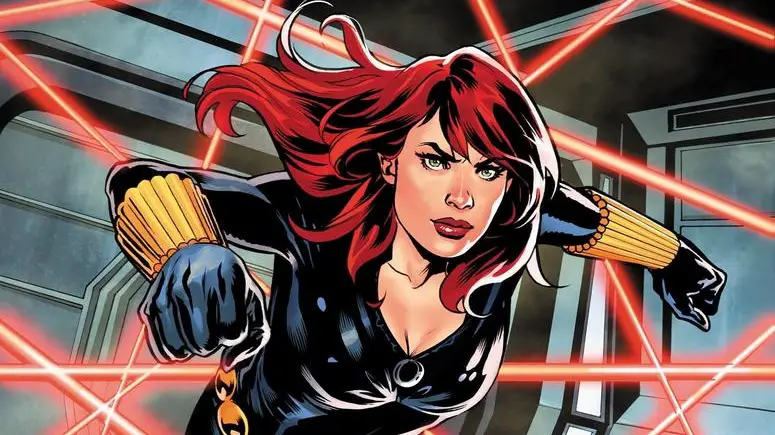 Sadly, we're looking at a full year's worth of delays, presuming that Black Widow holds that date…and even that isn't certain.
The Black Widow date change rippled to other MCU titles, as Shang Chi and the Legend of the Ten Rings fell back to July 9, 2021.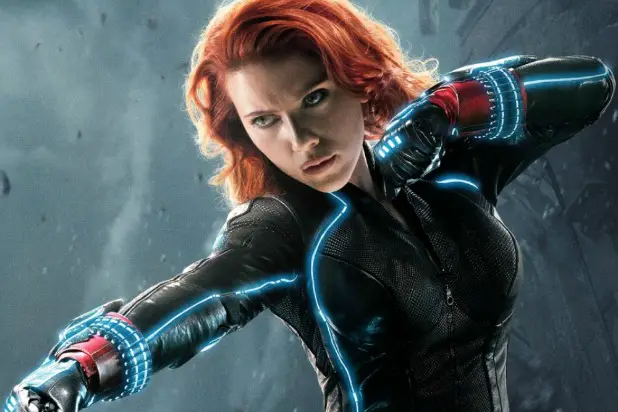 The most shocking decision involved Eternals, which will now debut on November 5, 2021.
That, too, represents a 12-month delay from Eternals' original release date. We'll have more about that one in a bit.
Disney Saves Movie Theaters
The more pressing story involves Disney's decision to remain loyal to movie theaters.
The company had previously skipped theatrical release for Mulan and could have done the same with Black Widow.
As such, the National Association of Theater Owners (NATO) expressed gratitude for Disney's decision.
The Chief Communications Officer for NATO stated: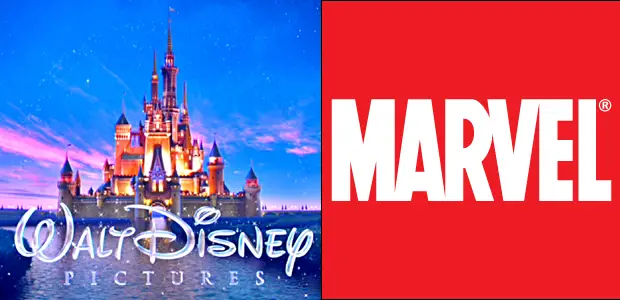 "We'd hoped that Disney would hold on, but studios have to make their decisions based on their marketing spend and their marketing plan. If they aren't certain that theaters will be open, they're going to delay. We're gratified that they're moving and not going to Disney+. That's kind of an important statement."
A realistic evaluation is that NATO believes Disney saved movie theaters, at least for now.
Then again, every theater stock on the New York Stock Exchange dropped after Disney's decision.
So, the celebration wasn't universal. At this point, we know two things.
Disney wants to release MCU movies in theaters to maximize revenue.
Many theater chains remain closed, while the ones in business are on life support.
Ergo, I think it's too soon to say for sure that you'll get to watch Black Widow in a movie theater, but that's the current play for next May.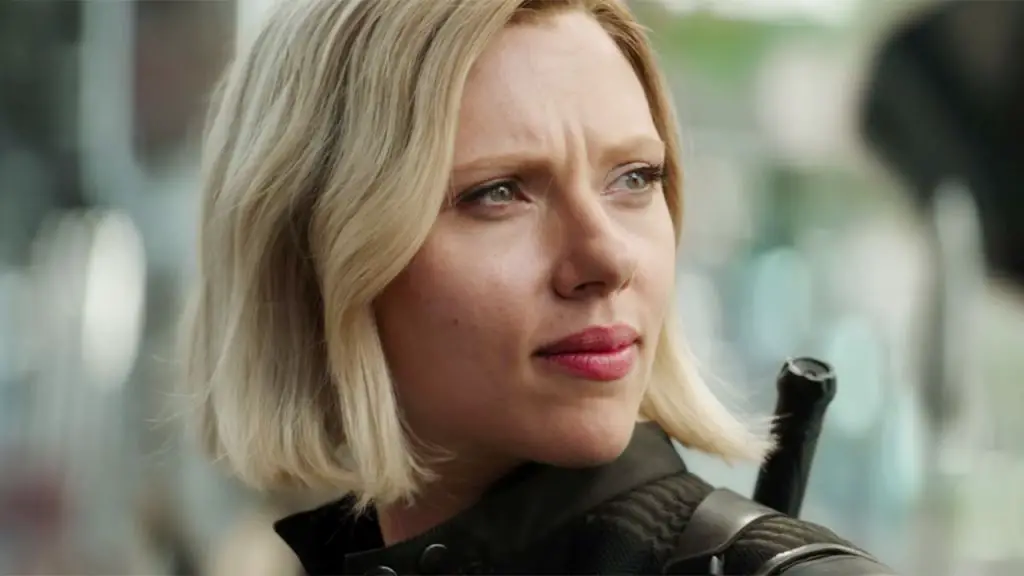 Following Up on Eternals
This story doesn't qualify as the next-biggest one in Marvel-dom, but I'm following up on the Eternals release date change.
Believe it or not, Disney has moved the title to November as a sign of faith.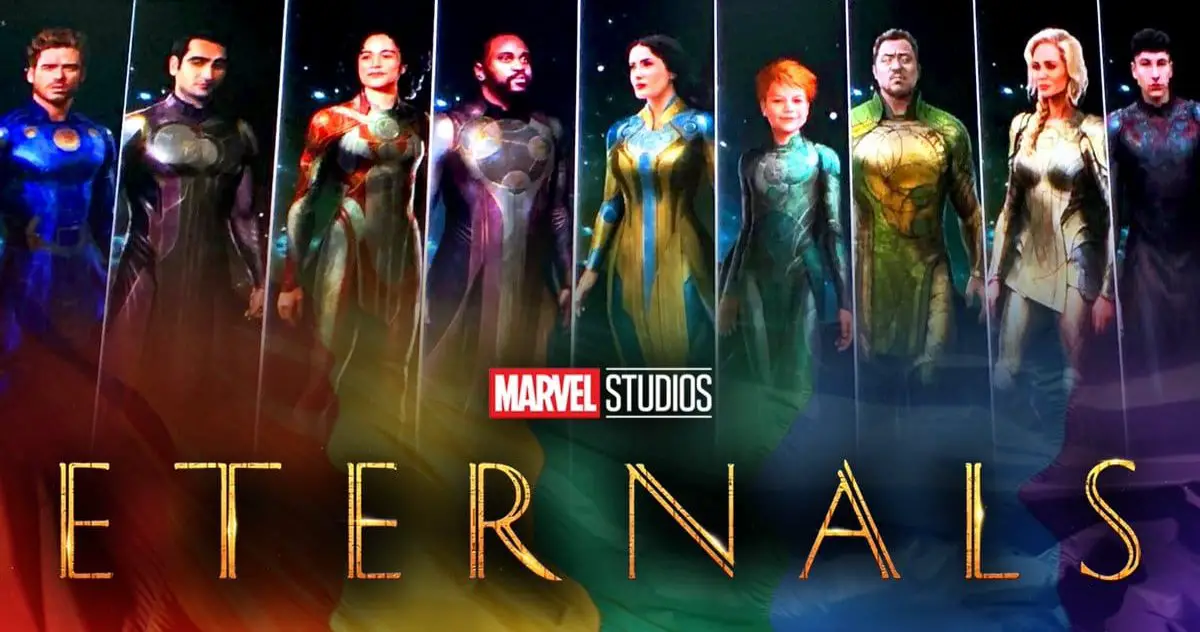 Marvel officials believe in the project and its director, as they should.
Chloé Zhao has suddenly become one of the hottest names in the industry.
Her current project, Nomadland, just won the Golden Lion at the Venice Film Festival. In other words, it emerged as the best picture at the event.
As I type this, the film holds a 98 percent Fresh Rating on Rotten Tomatoes. My dear friend, J. Don Birnam, says of the film:
"(Nomadland) is a touching, exacting picture about an important undercurrent in contemporary society. But Zhao's subtle but evocative, powerful approach reveals a much deeper dimension – that of all of our anti-sedentary, emotional nature in this increasingly disjointed world. And it conclusively establishes Zhao's by now signature, unique approach as one of the most exciting young voices in modern cinema."
Yes, the woman who made that film will conquer the MCU next.
Disney's understandably excited about her work on Eternals and has scheduled the film in the awards season window.
At least some Marvel executives believe it's a dark horse contender for the 2022 Academy Awards!
We're Getting a Nick Fury Disney+ Series!!!
Agents of S.H.I.E.L.D. just ended its seven-season run last month.
However, I still remember the television series' first season like it was yesterday.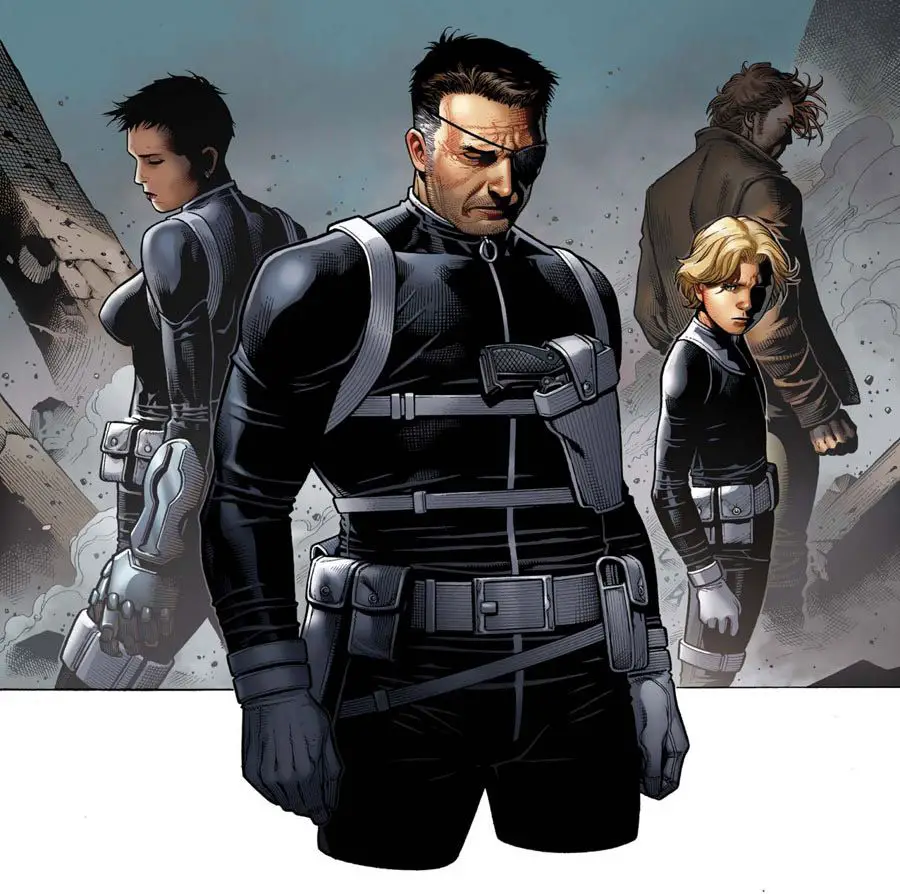 An especially memorable moment occurred in the second episode of the series when Nick Fury appeared.
Later, in the season finale, Fury would pass the torch to Agent Phil Coulson as the new leader of S.H.I.E.L.D.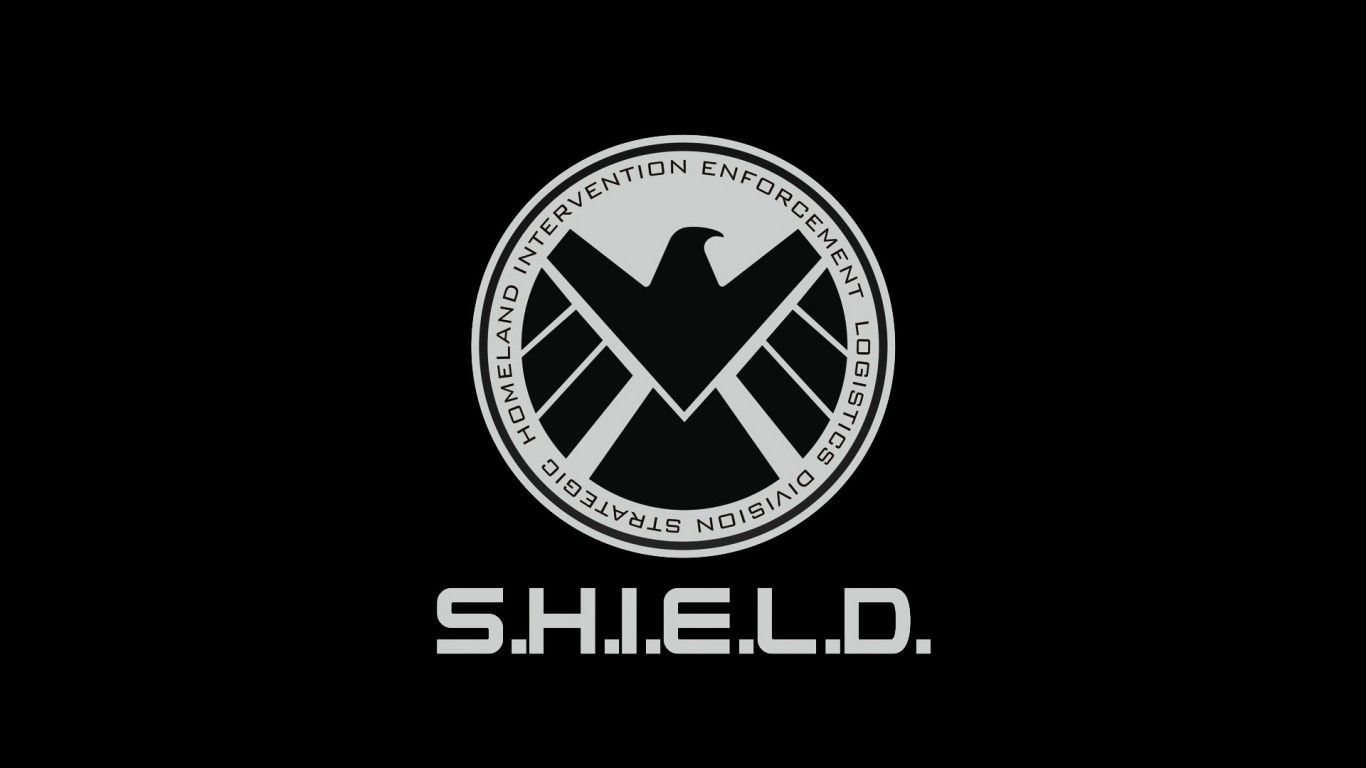 After that, the relationship between Marvel's TV and film divisions soured, precluding additional guest-starring roles for Samuel L. Jackson.
We're talking about an actor who is waaaaay too famous for television, which made his appearances so shocking and unforgettable.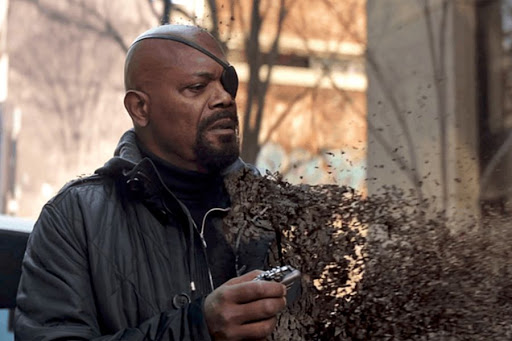 Since then, Fury has "died" at least twice in the MCU while leading The Avengers to victory over Thanos.
Well, he actually didn't do much of anything in that fight, but he assembled the team.
Along the way, Fury has traveled to outer space to assist Captain Marvel, gotten his eye scratched out by a fake cat, and nearly been blown up at a 1990s Blockbuster.
Yes, the world's greatest spy has led a rich, full life.
About the Nick Fury TV Show
When Marvel announced that some of its shows would appear on Disney+, nobody expected Nick Fury.
The reason circles back to what I already said. He's frequently collaborated with Spike Lee and Quentin Tarantino while starring in many blockbusters.
People like that don't work in television…until now.
On September 25th, Variety reported that Disney+ will produce a TV series starring Jackson as Nick Fury!
The actor has been part of the MCU since the beginning, having appeared in Iron Man in 2008.
As the man who orchestrated many events in recent Marvel history, Fury has plenty of stories to tell.
Now, Disney+ will reveal these stories, which could/should co-star some other Avengers. After all, Fury shares a connection with all of them.
Also, I don't want to get too carried away here, but Fury's best friend is Agent Coulson, going all the way back to the mid-1990s.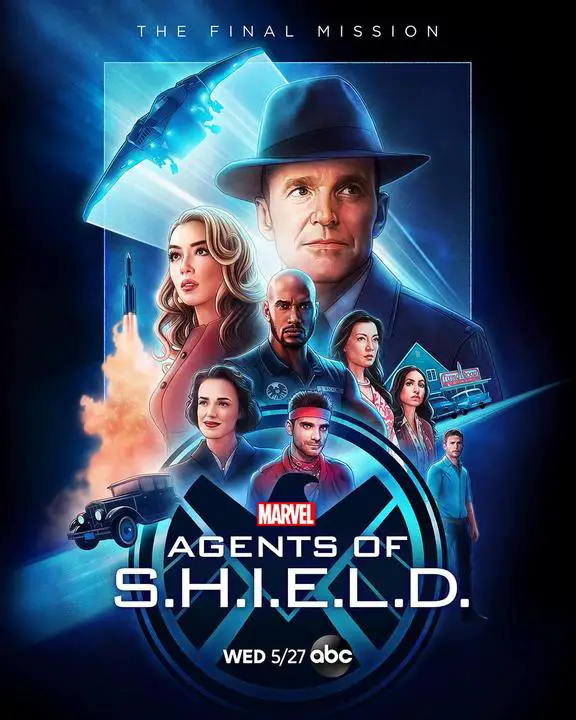 So, I think it's reasonable to expect an appearance from the character who just received quite the send-off on Agents of S.H.I.E.L.D.
At the time, several actors on the show refused to state that they would never play their characters again.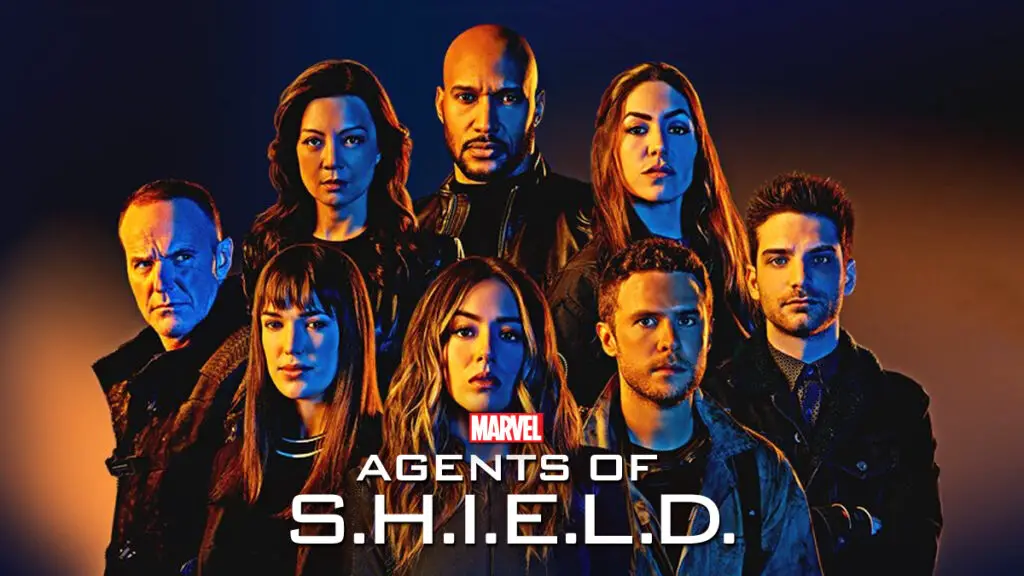 Many presumed that these people were referencing the heavily rumored S.W.O.R.D. team in outer space.
Well, a Nick Fury series would also provide opportunities for Agents of S.H.I.E.L.D. to reunite with their former boss.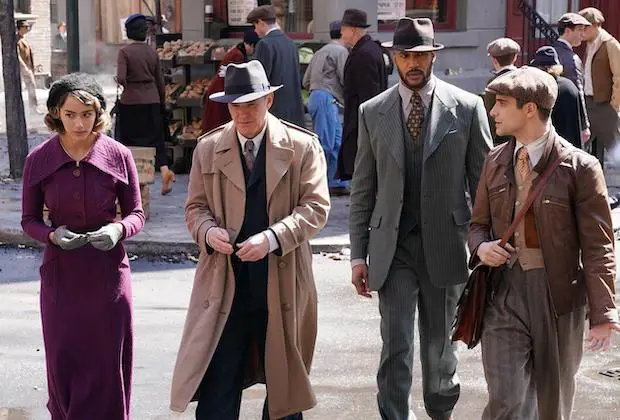 In short, anyone you know from Marvel TV or movies could show up on Nick Fury, which makes it the most exciting project this side of What If…
Two Quick Hitters
With such big stories this week, I didn't get to talk about this as much as I'd expected, but WandaVision has broken the internet.
The trailer for the upcoming Disney+ series shattered all reasonable expectations, as it received 55 million views in its first 24 hours online.
For comparison, Black Widow received 18.7 million earlier this year, while a previous record holder, Avengers: Infinity War, grabbed 30.9 million views.
Yes, WandaVision received more attention than those titles combined!
The prevailing belief is that the show will debut somewhere between Thanksgiving week and December 11th. So, we're not far away, either.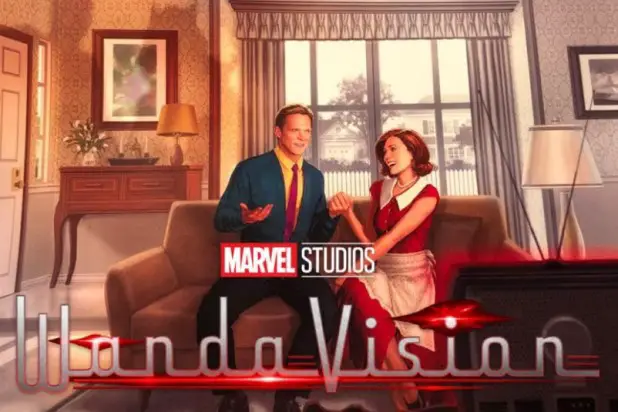 Also, Jonathan Majors appeared on The Tonight Show Starring Jimmy Fallon. The talk show host asked the actor who he would play in the MCU.
Here's the response:
Is Jonathan Majors entering the MCU?! 👀 #FallonTonight pic.twitter.com/UjJB5xjTD8

— The Tonight Show (@FallonTonight) September 25, 2020
Thanks for visiting MarvelBlog.com! Want to go to Disney? For a FREE quote on your next Disney vacation, please fill out the form below and one of the agents from MickeyTravels, a Platinum level Authorized Disney Vacation Planner, will be in touch soon!