Jamie Foxx as Electro in MCU's Spider-Man 3? Maybe.
Recently, Jamie Foxx leaked that he may be jumping back into the Spider-Man universe as sparky supervillain Electro. Now, we might see him inter the Spider-Verse!
BREAKING: @iamjamiefoxx is reportedly in talks to play #Electro in @MarvelStudios' #SpiderMan3! Details: https://t.co/bYmzweCC9j

— MCU Direct (@MCU_Direct) October 1, 2020
Electro/Jamie Foxx first jumped onto the silver screen in 2014's The Amazing Spider-Man 2. In this iteration of the role, we might see him in the MCU's Spider-Man 3 project along with Tom Holland as Peter Parker.
Marvel gave Sony the rights to Spider-Man to Sony in 1985. But we've seen Spidey join the MCU in Captain America: Civil War in 2016 and in 5 subsequent films in Marvel's Cinematic Universe.
So even though Foxx originally appeared in Sony's Spidey-Verse, it's not out of the question for him to hop over to MCU to play the same role. J.K. Simmons played Daily Bugle editor-in-chief J. Jonah Jameson in both Sony's Spider-Man trilogy and made a special cameo in the MCU's Spider-Man: Far From Home. Also… can anyone say Multiverse?
The fact that Feige LITERALLY said that "Spider-Man has the power to cross cinematic universes", there's a Multiverse movie coming and some of y'all still acting like Jamie Foxx's Electro return might be a new version of the character. Like, have you not been paying attention?

— Gabrielle #BlackLivesMatter (@gabeintheshell) October 2, 2020
A Marvel Multiverse has been in the works for a while (it's hardly a rumor anymore). Jamie Foxx as Electro works into Far From Home hinted at a Multiverse with Jake Gyllenhaal as Mysterio. The X-Men are going to have to come from somewhere… and we can't forget Dr. Strange in the MULTIVERSE of Madness.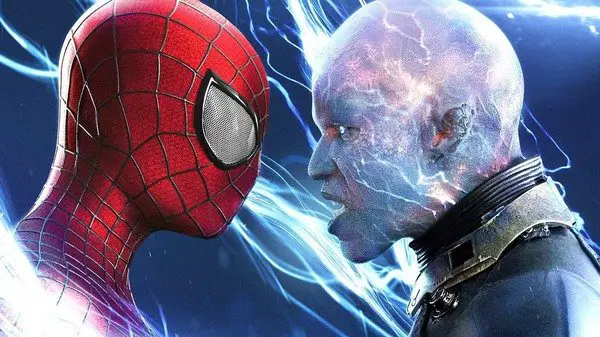 Some fans theorize that Scarlett Witch in WandaVison may have something to do with opening up the multiverse. We'll keep an eye out here at MarvelBlog. 👀
How do you think Electro will play into the MCU? Let us know in the comments below.
Let's start planning your next Disney vacation! Crowds are at a historic low, safety is at an all time high, and that makes NOW a great time to visit the parks. As an Authorized Disney Vacation Planner, my goal is to help you plan the Magic your way. I create customized itineraries, monitor for discounts for your vacation, you don't pay a dime extra for using my services! Please feel free to reach out at 336.345.9889 or tori@mickeytravels.com or join me on Facebook!