New Captain America Fashion at Marketplace Co-Op in Disney Springs
New to Disney Springs: this awesome Captain America fashion statement dress and clutch at Marketplace Co-Op. Are you or a loved one a big Captain America fan? This dress is on point.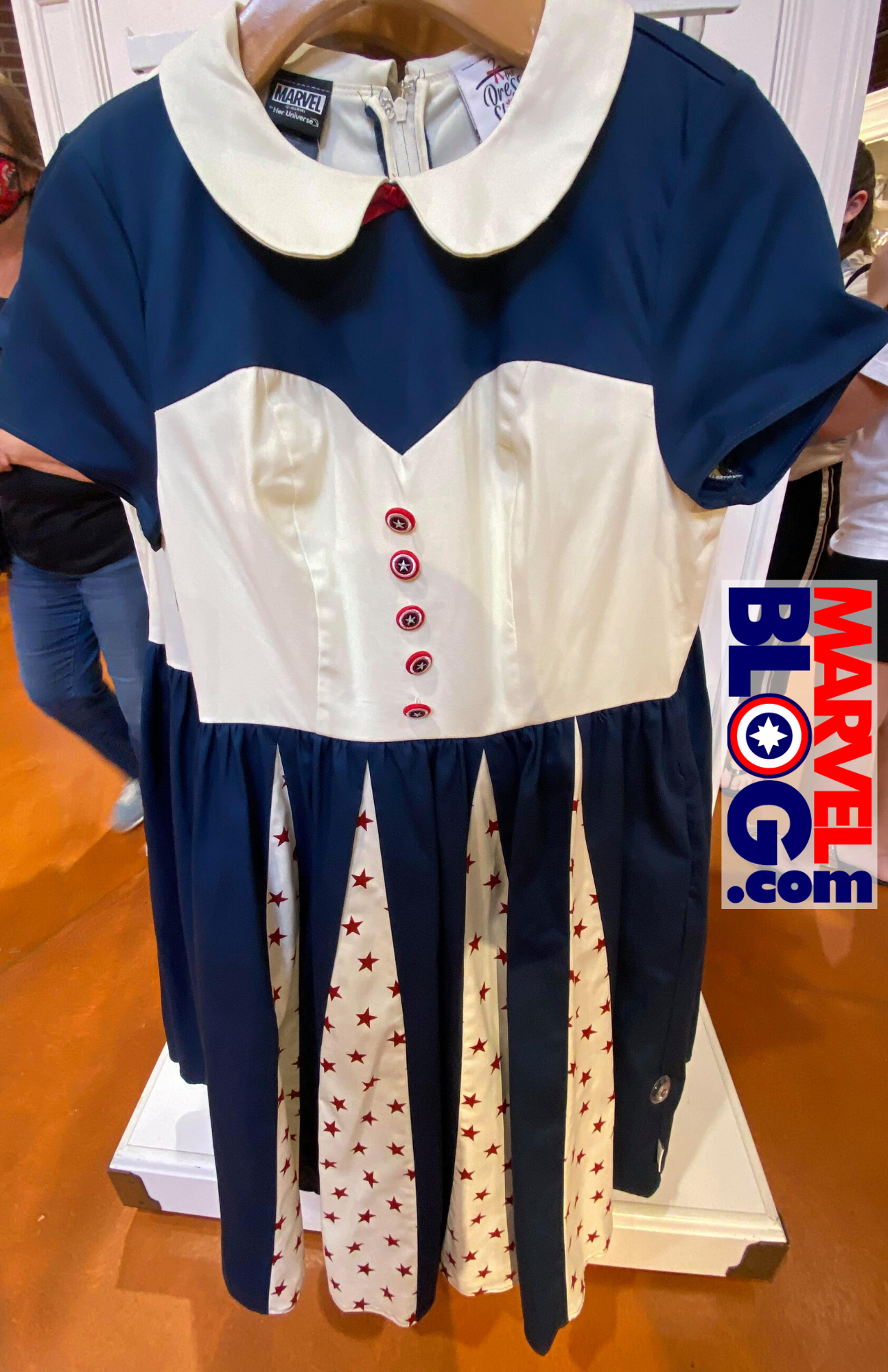 From the stars and stripes so neatly woven into the skirt to the tiny shields for buttons, this dress is just too cute! This dress is part of the Her Universe collection designed specifically for ladies looking to show off their favorite fandoms with fashion.
Designer Danielle Nicole is responsible for the stunning purse that you can't help but buy. It matches the dress perfectly and has a chic flare with the metallic finish.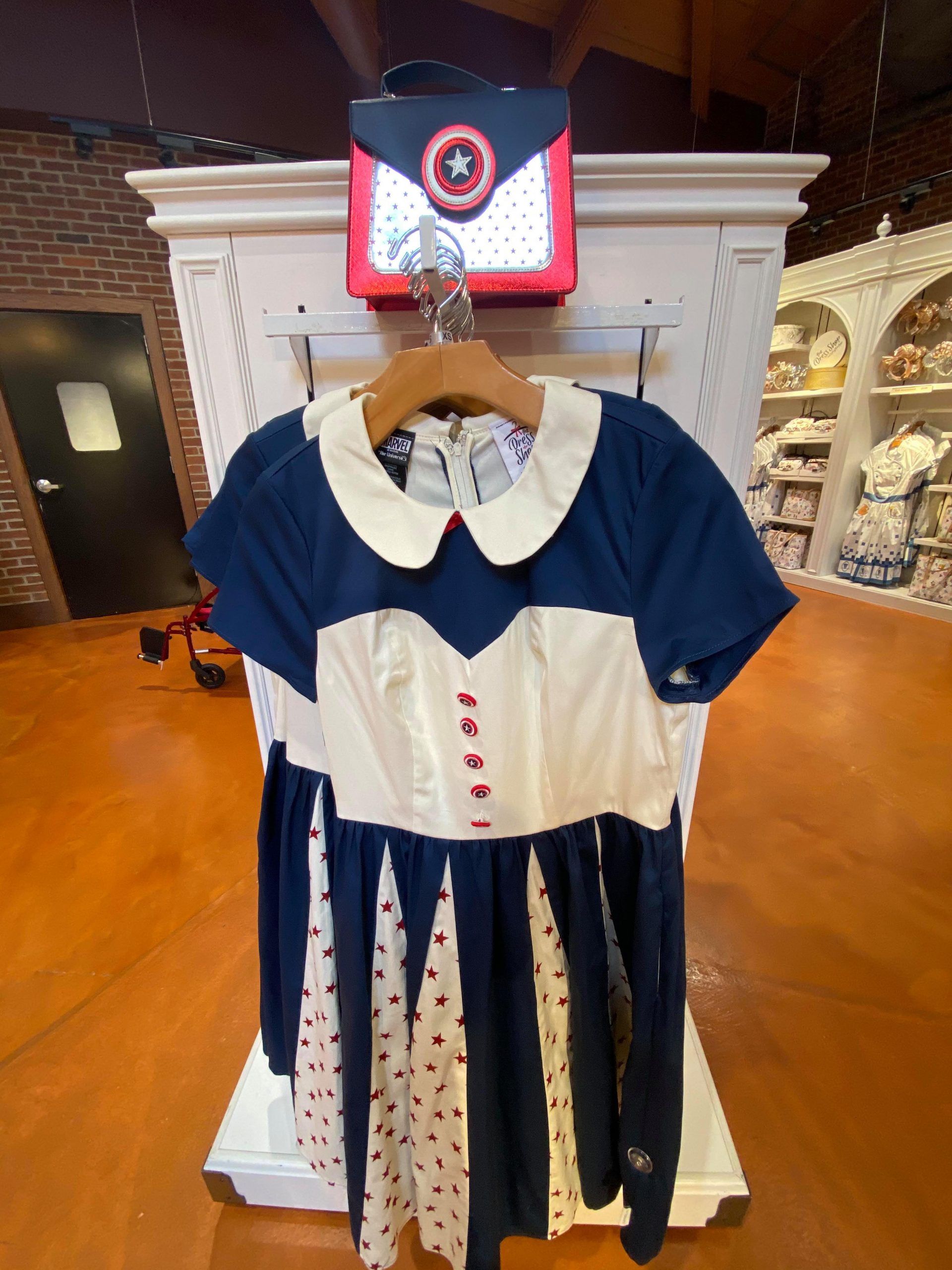 Any guys out there really want their loved one to get into Captain America? This dress is perfect for anyone who wants to be patriotic. If you were to see someone wearing it while out and about, you might not notice subtle nods to the first Avenger.
While you can find some Her Universe items on shopDisney, many items are exclusively release at Disney Springs (like this Black Widow wear). So it sounds Marvel fans need to take a trip, right??!?!!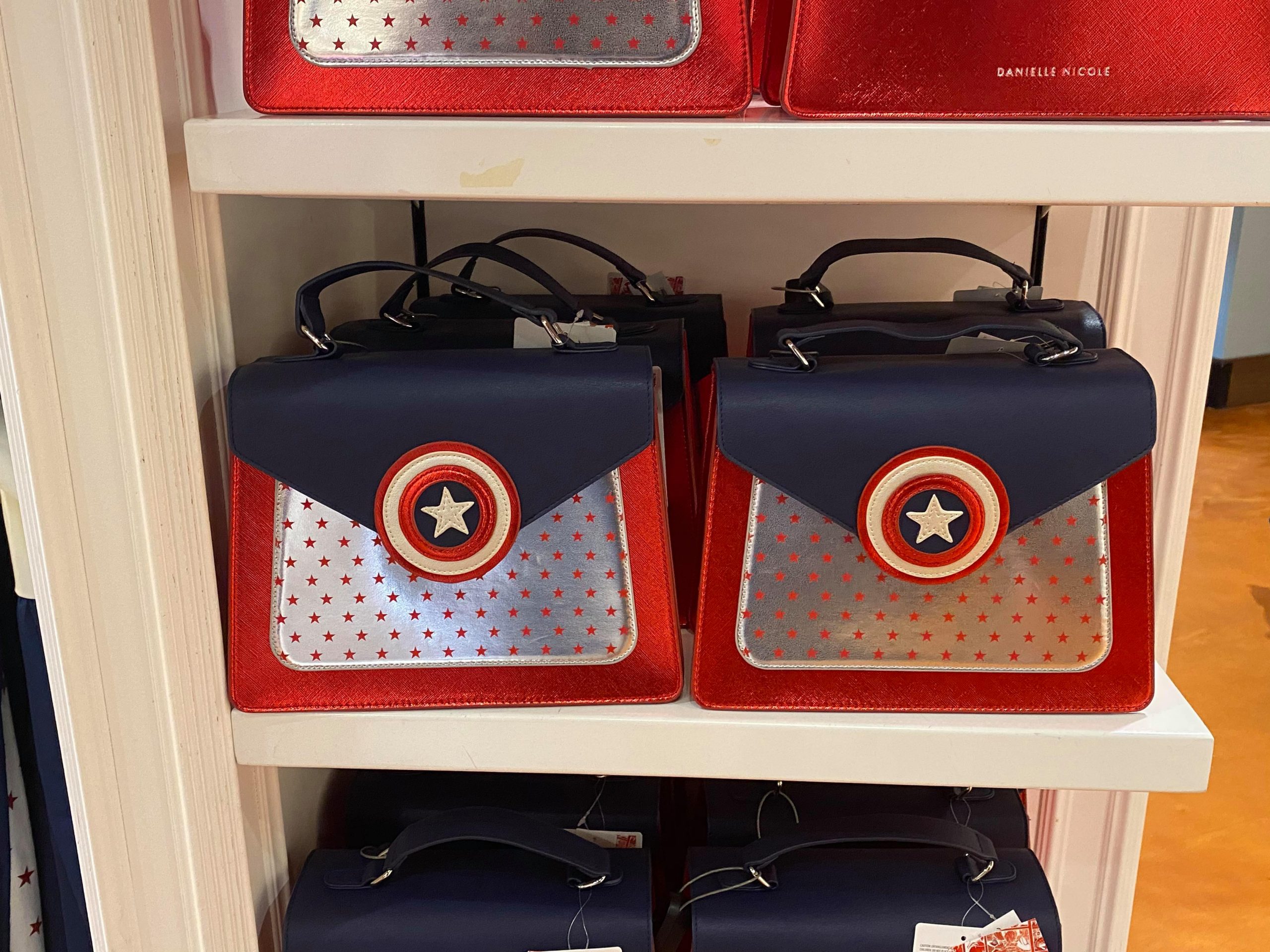 The Captain America dress is exclusively available at Marketplace Co-Op in Disney Springs and retails for $128. Add in the purse for another $74 to complete your look.
Ready to get back to the magic? Want to add this Captain America Fashion from Marketplace Co-Op to your wardrobe? Plan a Disney vacation with me FOR FREE!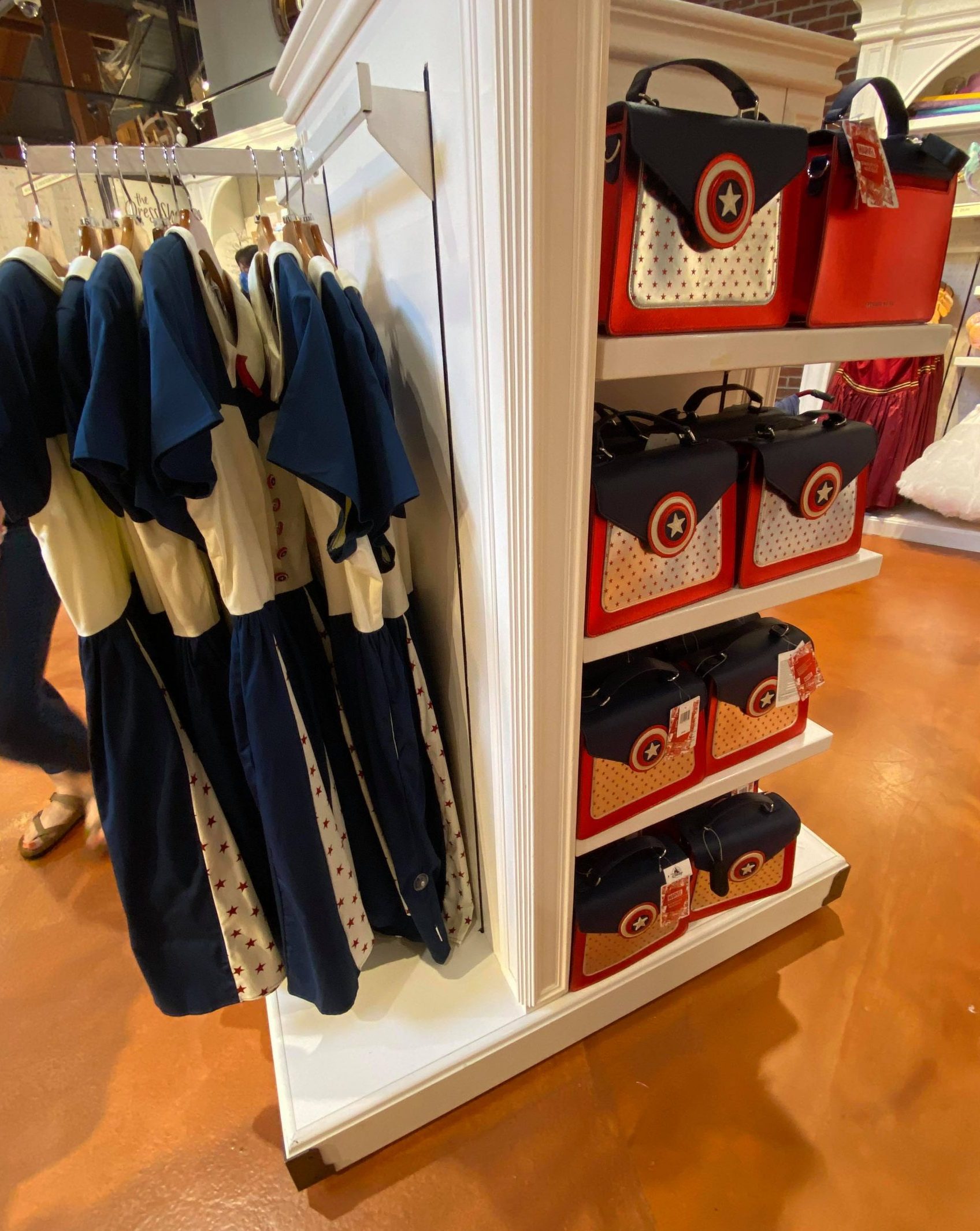 Let's start planning your next Disney vacation! The magic is back, it really never left, safety is at an all time high, and that makes NOW a great time to visit the parks. As an Platinum Disney Vacation Planner, my goal is to help you plan the Magic your way.
I create customized itineraries, monitor for discounts for your vacation, you don't pay a dime extra for using my services! Please feel free to reach out at 336.345.9889 or tori@mickeytravels.com or join me on Facebook!