Chadwick Boseman: Hero of the Ages
The MTV Movie & TV Awards honored Chadwick Boseman as the Hero of the Ages on their awards show on Sunday.
As the Black Panther, Boseman was described as special and heroic by costars Don Cheadle and Robert Downey Jr in messages full of emotion delivered on screen. Boseman passed away at 43 from colon cancer.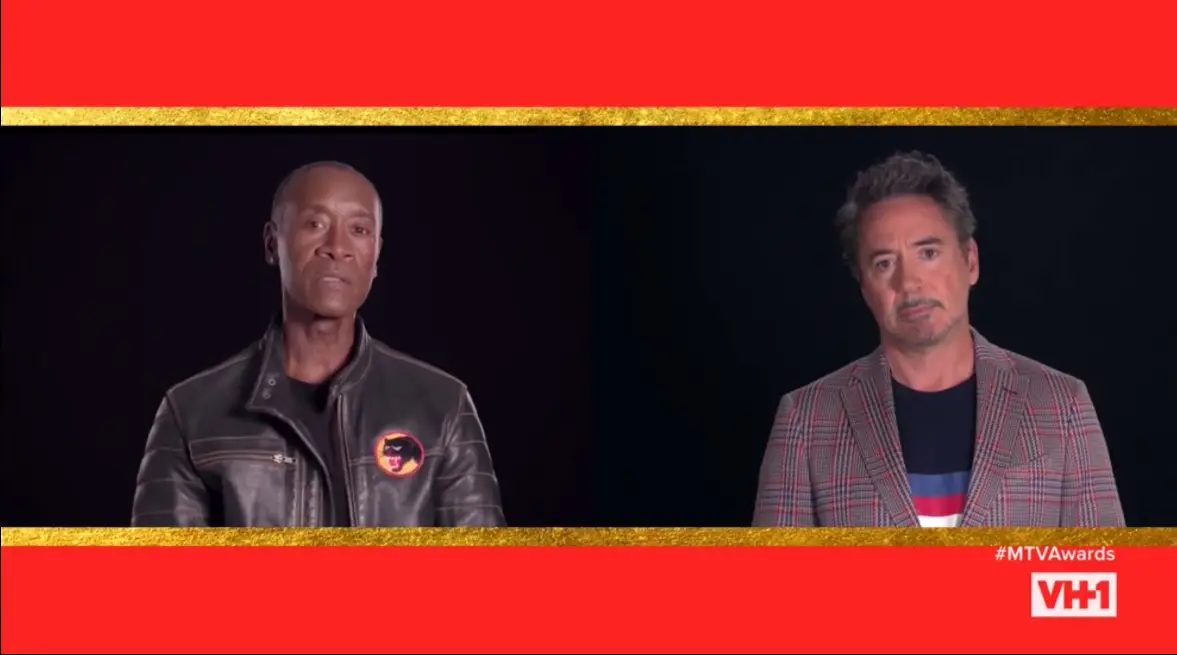 This award recognizes stars who exemplify characteristics of heroes both on and off screen. Downey and Cheadle were virtually part of the ceremony on big screens to honor their friend.
Iron Man star Robert Downey Jr said,
The second you first saw him onscreen or had the opportunity to meet him in person, his energy and intensity was undeniable, there was something different and special about Chadwick Boseman. Mr. Boseman truly embodied what it meant to be a superhero.

His impact as a groundbreaking leading man, as an icon onscreen … it won't be quantified by the box office records he broke but by the legion of fans who will celebrate him for many years to come.

He was the most heroic when just being Chad. That's when he was bigger than anyone he played onscreen.
Cheadle, who plays War Machine added,
With every role he created a new legion of fans. He has an incredible power to unify people.

The way he lived his life united people behind a higher purpose – and that will be his legacy.
Boseman began treatment for his Stage 3 cancer diagnosis in 2016. He secretly had surgeries and chemotherapy until his death at home in LA on August 28, 2020.
Since his death, it's been revealed that the Black Panther was truly a hero for terminally ill children. Producer Nate Moore revealed that their final correspondents revolved around organizing gifts from King T'Challa, for a sick young boy.
In 2018, Boseman broke down and cried when he spoke of two kids with terminal cancer. They tried to hold on until Black Panther came out, but they didn't make it.
A whole host of stars honored what would have been Chadwick's 44th birthday in November.
A slew of stars honored the Marvel star on what would have been his 44th birthday last month. Michael B Jordan, Lupita Nyong'o, Mark Ruffalo, Viola Davis, Kerry Washington, Jamie Foxx, and MC Hammer and others wished the late actor a happy birthday.
Deeply loved, sorely missed. #ChadwickBoseman pic.twitter.com/cMYOnJ4PnN

— Lupita Nyong'o (@Lupita_Nyongo) November 29, 2020
Chadwick Boseman really was a Hero for the Ages. He'll be remembered for his contributions to the Marvel Universe.
Let's start planning your next Disney vacation! The magic is back, it really never left, safety is at an all time high, and that makes NOW a great time to visit the parks. As an
Platinum Disney Vacation Planner,
my goal is to help you plan the Magic your way. I create customized itineraries, monitor for discounts for your vacation, you don't pay a dime extra for using my services! Please feel free to reach out at 336.345.9889 or
tori@mickeytravels.com
or join me on
Facebook
!