MarvelBlog News for December 8, 2020
This week, we finally learn everything we need to know about Hawkeye on Disney+.
Also, thanks to Variety, we've got a strong idea about Marvel's 2021 entertainment lineup.
Here's an extremely Hawkeye-centric edition of MarvelBlog News.
Kate Bishop Is…
For the body of three years, we've known that Marvel had planned a batch of TV series based on Avengers.
Disney wanted to highlight some of the characters who hadn't received standalone movies yet while introducing some new heroes to the MCU.
In April of 2019, production started on an upcoming series, Hawkeye.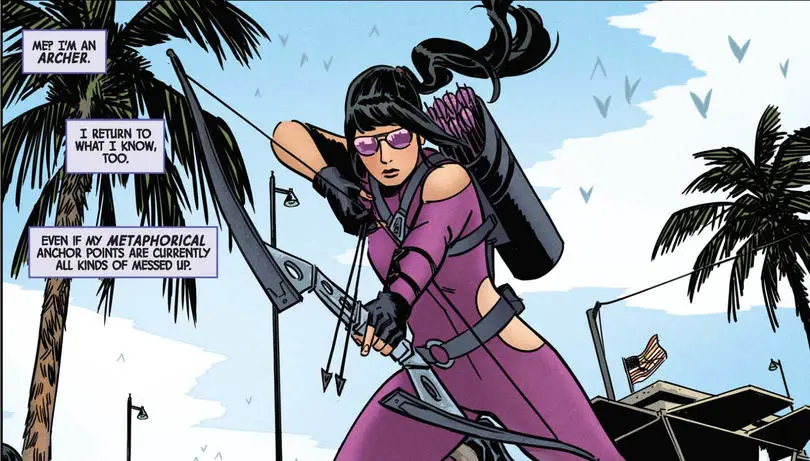 At the time, we knew two things: 1) Clint Barton would pass down the title 2) Kate Bishop would appear.
Now, some Marvel fans have understandably wondered why Barton wouldn't train one of his children to become Hawkeye.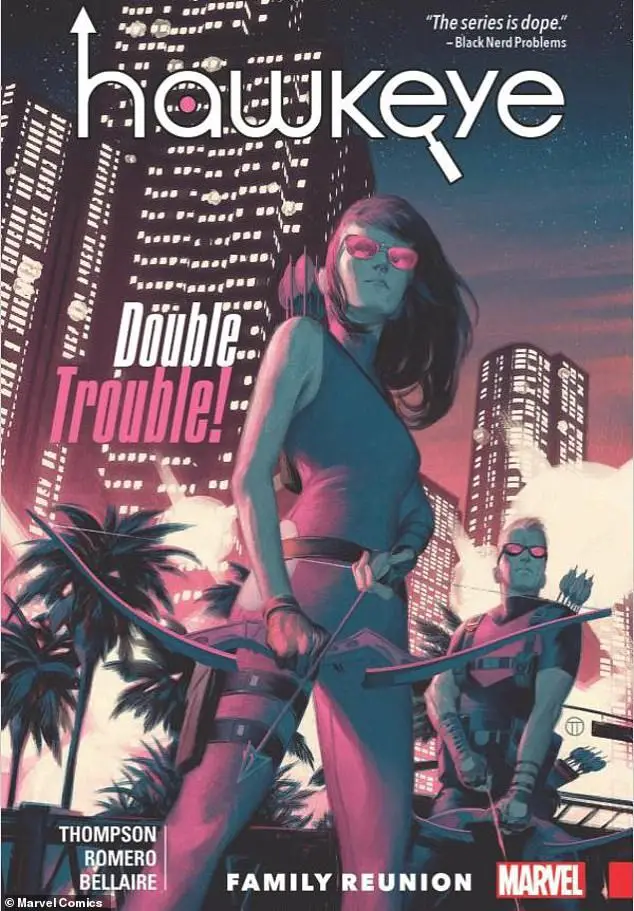 The logic here makes perfect sense. After the Snap, Barton lost his entire family and went dark. As Ronin, he became a ruthless mercenary.
Nobody understands the ethical dangers of being a crimefighter more than Clint Barton. He wouldn't want that for his family.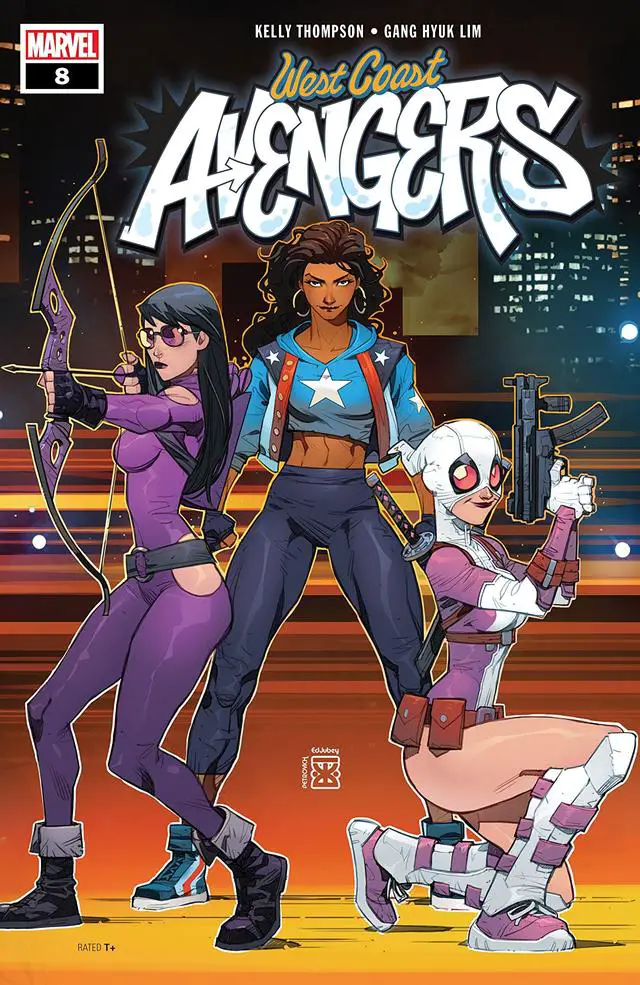 However, in the comics, Barton encounters a traumatized teenager who needs to empower herself.
This woman is Kate Bishop, whom Hawkeye trains to replace him.
For two years, fans have wondered who would portray the role of the new Hawkeye. Disney hadn't hidden its desire to cast one actress.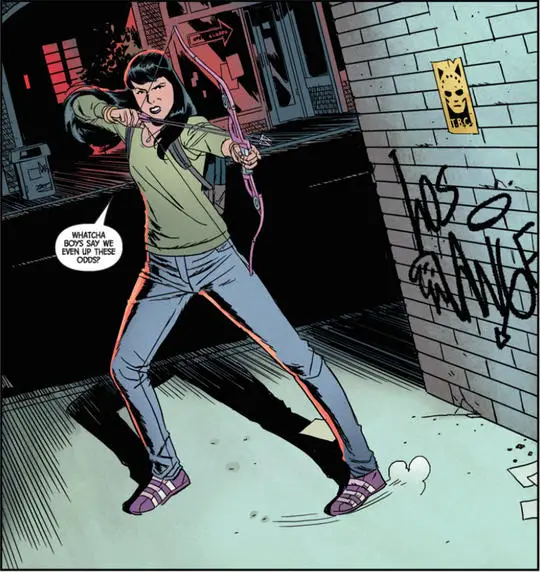 Unfortunately, her popularity meant that her scheduling precluded the role. Or so we thought.
In 2020, the hottest names have been Taissa Farmiga and Olivia Cooke, but the pandemic altered the production schedules for many projects.
This oddity has allowed Marvel to get its first choice. Yes, we now have confirmation that Kate Bishop is Hailee Steinfeld.
Marvel head Kevin Feige had wanted Steinfeld all along.
The Pitch Perfect/True Grit actress had been contractually obligated to film an Apple TV+ series, though.
Due to Coronavirus modifications, Steinfeld found a way to shoot season two of Dickinson on Apple TV+ and Hawkeye on Disney+.
That's not even the only colossal news about Hawkeye, either…
Black Widow Joins the Cast
I cannot stress this enough. Disney is stacking the deck for all its upcoming MCU TV shows.
As a streaming service, Disney+ will define the next decade of the company's success.
New CEO Bob Chapek correctly believes that the MCU will drive demand for the service, eventually elevating Disney+ to Netflix status.
So, the MCU stories we'll get on Disney+ will rival anything we've witnessed in the movies thus far. And some storylines will complete previous film arcs.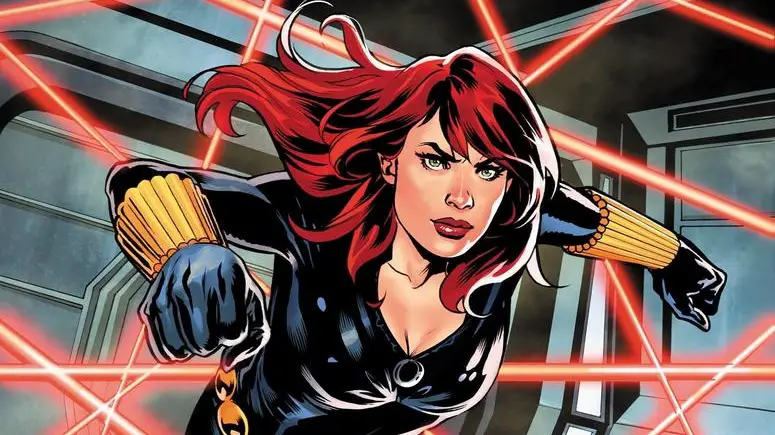 To wit, Black Widow will appear in Hawkeye…but not the one you think. In the MCU, Natasha Romanoff sacrificed her life to stop Thanos.
However, in a movie that hasn't come out yet, Romanoff reveals her backstory, including a friend who is like a kid sister to her.
Marvel has confirmed that this character, Yelena Belova, will play a part in Clint Barton's story.
Variety and other reliable sources just revealed that Barton will have changed since we last saw him.
The character is deaf now and remains in mourning for his lost comrade in arms, Romanoff.
Belova, a character played by Florence Pugh, will encounter Barton during this series, and it's a significant moment in the MCU.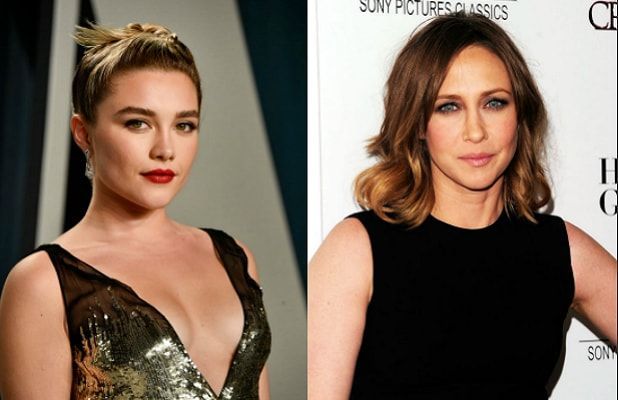 Barton represents the family that Romanoff found after she went off on her own, while Belova circles back to the early familial ties that bound Black Widow.
Just as importantly, Barton will notice that the mantle of Black Widow persists even after the death of his friend.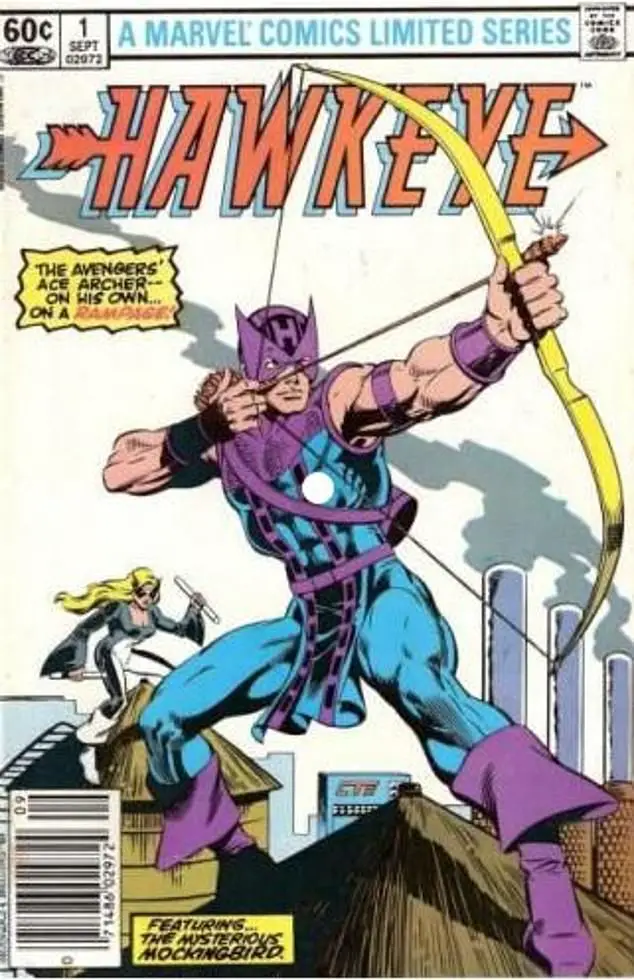 This realization will encourage Barton to pass along his wisdom to Kate Bishop and sustain the title of Hawkeye through another generation.
As a series, Hawkeye will embrace the notion of passing the baton, a concept that seems crucial to the MCU, which is currently in transition.
Other New Hawkeye Actors Revealed
You may wonder why I'm talking so much about Hawkeye this week. Well, I have a reason.
Principal photography has started!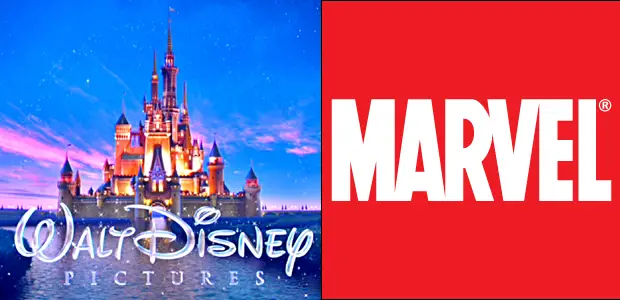 Yes, the reason why we've verified Steinfeld's presence is that pictures of her in action popped up on Twitter.
Afterward, Marvel and Disney finally loosened their lips about one of their most discreet projects.
Along the way, we learned several new casting tidbits, one of which amuses me.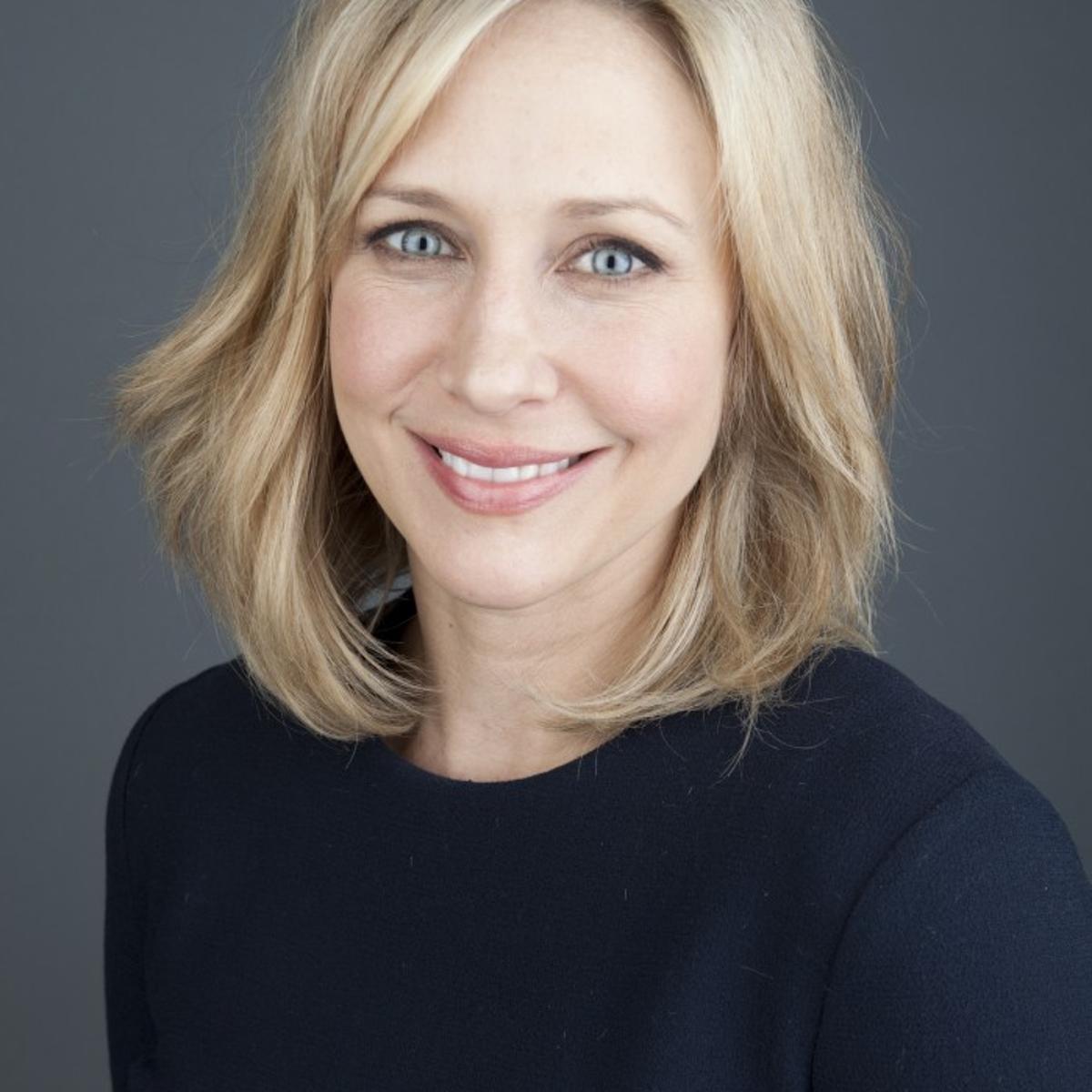 Vera Farmiga will portray Eleanor Bishop, Kate's mother.
The Conjuring actress looks so much like her youngest sister that they cast Taissa Farmiga for The Nun, a prequel.
Well, if things had broken a different way, Vera might have portrayed the mother to her real-life sister, who is 21 years younger.
I'm genuinely curious how close that came to happening.
Fra Fee, the Irish actor from 2012's Les Miserables, has also been cast. He happily posted social media pics of him in clown makeup.
Then, there's the fanboy casting of the moment. Do you watch Better Call Saul?
That's rhetorical, as everyone reading this should watch it. If you're not, start doing so now.
Well, the terrifying antagonist of the most recent season, Lalo Salamanca, has joined Hawkeye.
Yes, everyone, mark out over the knowledge that Tony Dalton will portray the Swordman, Hawkeye's mentor.
Also, Zahn McClarnon will play Kate's father. He's the scene-stealer from Fargo season two and the leader of the Ghost Nation on Westworld.
Oh, and Lucky the Pizza Dog is confirmed, too! Those of you who are familiar with the comics understand what a big deal that is.
A year from now, you're gonna want all the Lucky the Pizza Dog merchandise you can find.
Speaking of Which…
I suspect that Disney will crystallize the timeline for its upcoming MCU shows in time for next week's update.
However, we did learn that Disney+ will max out on MCU series in 2021.
The current plan calls for the 2021 release of:
The Falcon and the Winter Soldier
Loki
What If…
Hawkeye
Those are the shows that Variety indicates will arrive in 2021, along with What If, which Disney had previously announced.
Ms. Marvel remains a distinct possibility as well. So, we're looking at MCU titles debuting on Disney+ every ten weeks in 2021.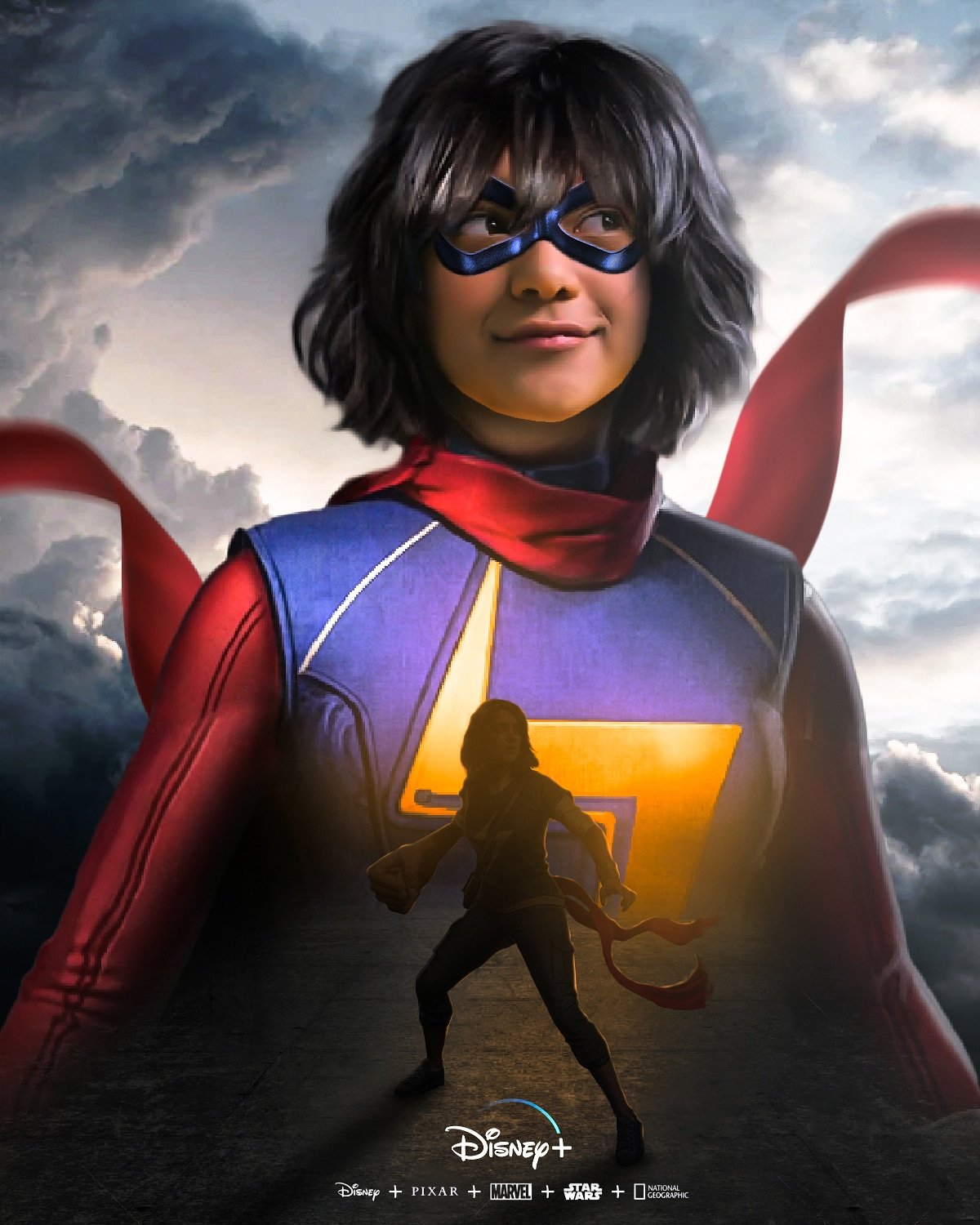 If Ms. Marvel arrives by the end of the year, that number drops to every other month.
Since most shows will air six-to-eight episodes, Disney+ subscribers will receive a new MCU program virtually every week!!!
Thanks for visiting MarvelBlog.com! Want to go to Disney? For a FREE quote on your next Disney vacation, please fill out the form below and one of the agents from MickeyTravels, a Platinum level Authorized Disney Vacation Planner, will be in touch soon!