Gobble Up This Mutant Marvel Zombies Funko Pop!
They're coming to get you, True Believers! That's right, Marvel Blog readers: brace yourselves, the Mystique Marvel Zombies Funko Pop! is shambling towards you now!
Feast Your Hungry Eyes on This Funko Pop!
As you can see in the official order listing, the Mystique Marvel Zombies Funko Pop! is exclusive to FYE.com and is limited to two items per customer.
This late version of the Marvel mutant features several ghoulish green gashes, and the type of exposed-jaw smile that would make Tom Savini blush.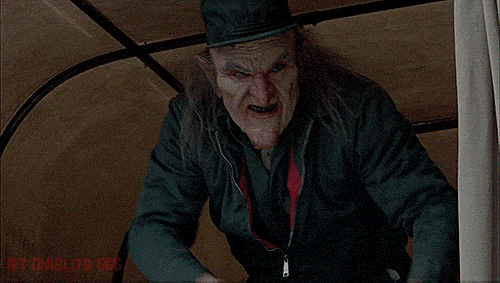 But wait! Are you feeling as though the idea of Marvel Zombies already seems familiar to you? Never fear, Marvel Blog can offer you some clarifying insight!
Already in the MCU?
You can be forgiven for thinking that Marvel Zombies have already arrived in the Marvel Cinematic Universe. Perhaps their true introduction on the big screen took place in 2019's Spider-Man: Far From Home. In that movie, Peter Parker (Tom Holland) gets a face full of the hallucinogenic gas that forms the cornerstone of the arsenal of super villain Mysterio (Jake Gyllenhaal).
Soon after, he stumbles through a psychedelic nightmare that includes plenty of frightening imagery, including a partially decayed Iron Man zombie crawling his way out of his own grave!
However, when What If…? is released for streaming on Disney+ in Summer 2021, you'll be seeing more of the Marvel Zombies. In fact, these insidious animated undead superheroes can already be glimpsed in the trailer for the upcoming series!
Remove the Head or Destroy the Brain
What will you do when the tell-tale thud of the undead creeping toward your door reaches your ears? Which one of the mighty Marvel mutants do you hope to see getting the Marvel Zombies Funko Pop! treatment next? Marvel Blog is waiting to hear from you in the comment section!
Featured Image: FYE/Marvel Entertainment/MarvelBlog
Thanks for visiting MarvelBlog.com! Want to go to Disney? For a FREE quote on your next Disney vacation, please fill out the form below and one of the agents from our sponsor MickeyTravels, a Platinum level Authorized Disney Vacation Planner, will be in touch soon!