AVENGE WANDA: The Trial of Magneto Covers Revealed
Last week, X-Factor #10 was released, and the final pages revealed the cover for the upcoming The Trial of Magento. This cover reveals what the subject of the trial will apparently be, so if you want to avoid Marvel Comics for the upcoming story, you should open a flowery portal and leave this site right now!
Spoilers Ahead: It's perfectly fine if you just want to avoid this Wanda story because you're tired of Marvel Comics doing the Scarlet Witch dirty (and you want to see a story where she is empowered). However, if the mutants are your favorite Marvel character, then read on because things are about to get interesting!
Some Other Relevant Details
To avoid spoiling too quickly, let's recap a relevant details surrounding these events… Namely, that Stephen Strange has also recently been given a storyline that will see him dying, and the good doctor has died before only to be resurrected later on (at least ten times).
Now, here is the newly-revealed cover, by Mark Brooks (a Marvel Comics artist who may look familiar to you for some reason, Marvel Blog True Believers), showing Magneto cradling Wanda's body (after Michelangelo's Pietà):
Considering that the Scarlet Witch is the subject of the murder mystery in The Trial of Magneto, this means that both of the main magic-welding characters in Doctor Strange in the Multiverse of Madness will now be dead in Marvel Comics continuity.
For a rundown of the murder of the Scarlet Witch in Marvel Comics, check out George Marston's article on Games Radar, in which they discuss the events of X-Factor #10 which surround her death.
What Could that Mean for the MCU?
But, what does that mean for the Marvel Cinematic Universe? What does the death of Doctor Strange and Scarlet Witch in Marvel Comics have to do with the MCU? Potentially, a lot, especially as the Marvel Multiverse gets more interconnected.
There are some important considerations to take into account when thinking about death in the Marvel Multiverse. For one thing, being dead in the Marvel Universe is a singular proposition – consider the fact that we saw S.H.I.E.L.D. Agent Phil Coulson (Clark Gregg) be murdered in The Avengers before starring in seven seasons of Marvel's Agents of S.H.I.E.L.D. on ABC (although whether or not this branching timeline has been pruned remains to be seen).
Plus, in the comics, a storyline centering Mephisto is currently being set-up (see Heroes Return for more on this), as well as one centering on the Darkhold, so maybe sending some of the multiverse's most magical characters to the afterlife is not as conclusive a proposition as it might be in other storylines, Marvel Blog True Believers!
The Trial of Magneto in August
The Trial of Magneto will be arriving in August 2021 at your local comic shop! Will you be picking up a copy? Let us know in the comment section! And check out the other variant covers below!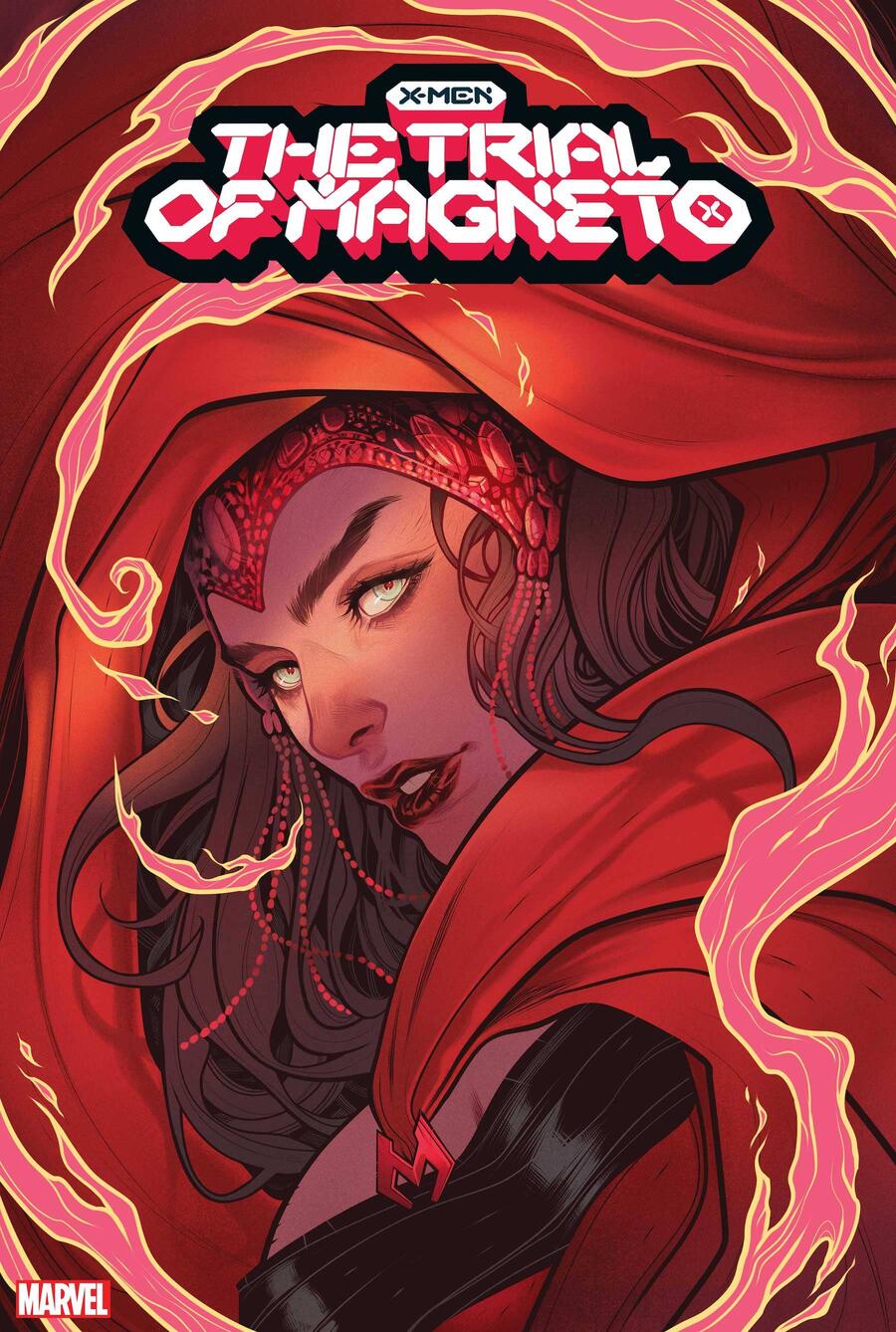 Thanks for visiting MarvelBlog.com! Want to go to Disney? For a FREE quote on your next Disney vacation, please fill out the form below and one of the agents from MickeyTravels, a Platinum level Authorized Disney Vacation Planner, will be in touch soon!