Marvel Moments of 2020
As we wrap up the holiday season, the This Week in Marvel podcast rounded up some of their favorite Marvel Moments of 2020. As hosts Agent M and Lorraine ASSEMBLE all the good at Marvel from 2020, they also remind us of all the awesome coming in 2021. You can listen to the full podcast here.
Here at MarvelBlog… we've seen a lot come across our virtual news desk in 2020. We had new movies, the pandemic shutting down productions, changes to the MCU timeline, and even more to look forward to in 2021, it's been a big year!
Marvel Moments of 2020
January
MarvelBlog itself was still a nearly corporeal dream come true for founder and "blogfather," Greg Antonelle. Meanwhile, in the world of comics, Thor, Star Wars, and Iron Man 2020 were hitting the shelves.
February
Marvel Blog launched with our first article, detailing the history of the MCU in… many… parts.
Marvel's Voices launched and expanded the universe to include Native American and Indigenous creators.
March
March 2020, the longest year ever. We saw lots of changes. From Walt Disney World and Disneyland shutting down to lots of things changed in the MCU, both for the big and small screens. Black Widow, The Falcon and The Winter Soldier, and Shang-Chi, all shut down due to the Covid-19 pandemic to make sure safety was a priority.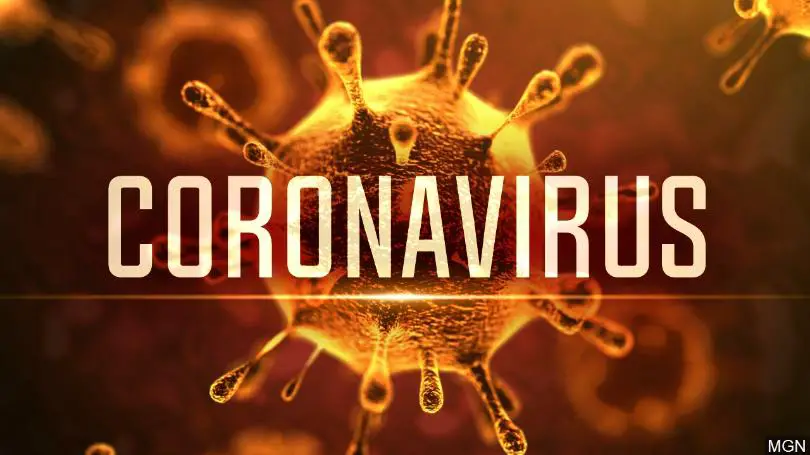 On a more positive note, we first heard of Marvel Future Revolution…. Thankfully, This Week in Marvel has come to a podcast player near you every week in 2020 to keep us all sane.
Strange Academy enrollment began and if you haven't checked it out, ohmergersh it's cool!
April… is it still 2020? (yes)
As we all started learning to navigate the world during a shutdown… we learned that the MCU adjusted their entire timeline to accommodate for delayed filming and release dates.
While the world was figuring out what to do… Marvel kept churning out highlights, rumors, and sneaky peaky teasers to keep our spirits up!
May
Christine Liu became the director of Moon Girl and Devil Dinosaur. I personally, had never heard of this comic, but after watching Marvel 616… it became my new favorite storyline!
In the world of comics, a new age launched: Avengers: The Age of Khonshu. The teaser reads:
Mummies are rising from their graves. Secret armies march by moonlight, from K'un-Lun to Wakanda to Greenwich Village. A dark god invades Asgard. And the Moon Knight has been unleashed as never before. So begins the Age of Khonshu. So fall the Avengers.
Have you read it yet? What do you think?
Boba Fett also popped up in Marvel Comics. Possible updated release dates were published… but subsequently flushed down the toilet because we really knew (still know?) nothing about when the pandemic will stop restricting normal life.
June/July 2020
The summer was a weird time for us. There was a lot, and nothing going on all at once.
Empyre brought us a lot in the world of the comics, including an immortal She-Hulk… With the threat from the stars now reaching Earth, Captain America sends out the call for heroes to meet its advance across the globe! But in the far–off Antarctic Savage Land, Ka–Zar and the Agents of Wakanda have located an enemy offensive that could change the course of the conflict! Which Avengers will answer the call to this remote area and will they be able to cope with the strangeness they find there?
Disney+ started announcing that they'd be bringing in heavy hitters in MCU Phase 4… despite the coronavirus pandemic, travel bans started to lift in some areas for production crews, including sets in Europe and Australia.
Back in comics, Scholastic teamed up with Marvel to publish a new Marvel Morales storyline for even the most reluctant readers to fall in love with.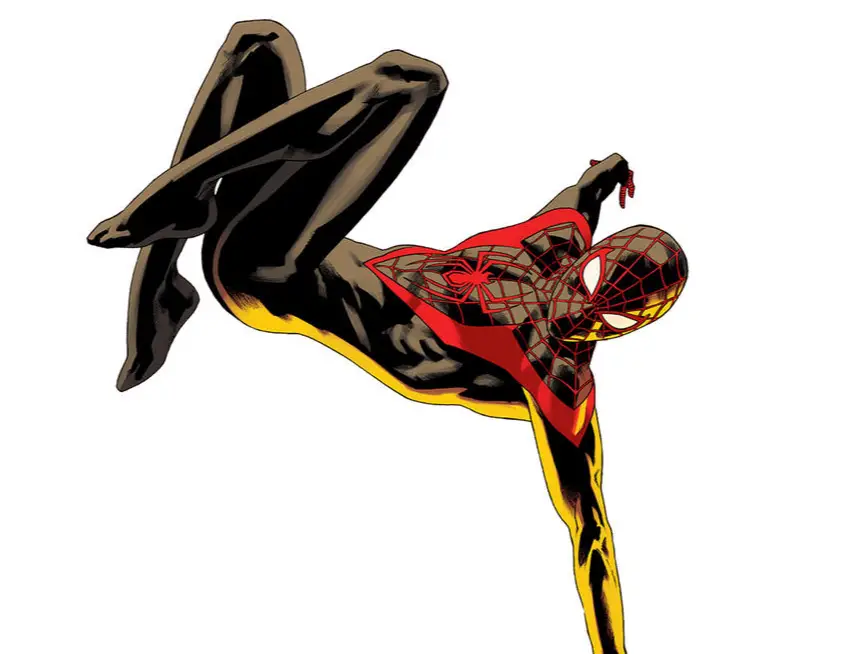 August
Alison Brie might have become She-Hulk, but that rumor was later squashed… and Tatiana Maslany stepped into the role. Maybe. We're still not 100% sure what is going on here!
The series finale of Marvel's Agents of Shield after 7 seasons aired and we got a behind the scenes look at Elizabeth Henstridge sitting in the directors seat.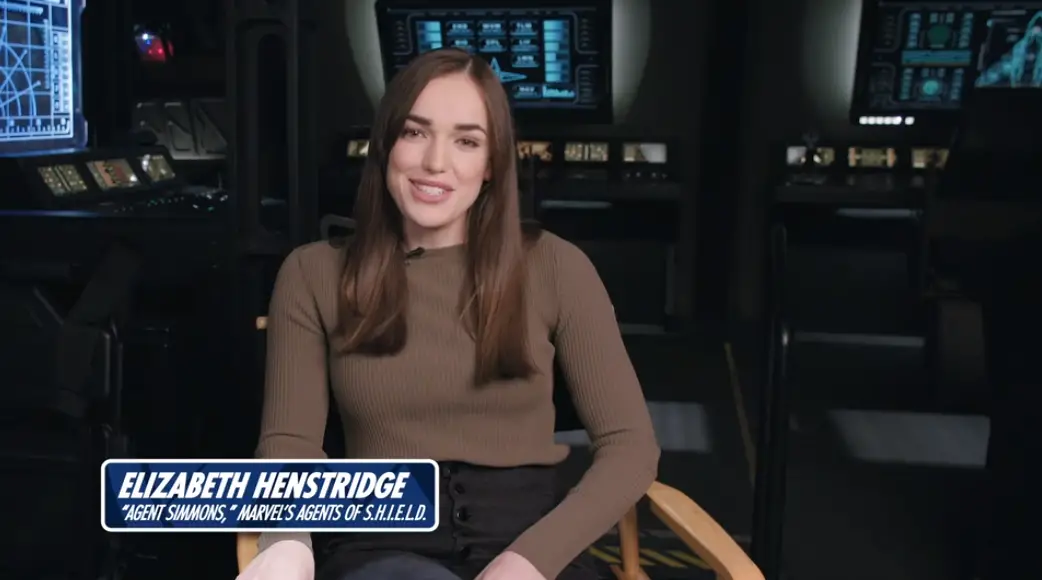 Apparently everyone went crazy because Fortnite Season 4 was all about Marvel.
And lastly, we ended August with the sad passing of the Black Panther, Chadwick Boseman. #WakandaForever
September
As fall was finally upon us, we learned casting began for Ms. Marvel and later that Iman Vellani would step into her big shoes.
Another Avenger's actress passed away at 82, but not the Avengers you thought…
PLUS, we had the first look at Marvel Studios WandaVision! It was a record breaking premier that has generated a lot of buzz for the series that will launch in just 2 short weeks.
October
Rumors of Jamie Foxx returning in the 3rd installment of Spider-Man electrified us, but we still don't have concrete answers about that.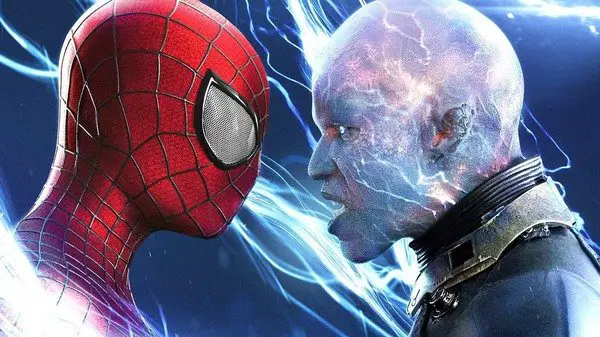 More film release delays dismayed us…
It might be November 2020, it also might be last Friday again…
As the year slowly, ever so slowly, started coming to a close, we got a sneak peak into the set of Black Widow. Hey, if you're gonna delay the movie, you gotta give us something!
Marvel 616 premiered on Disney+. I wasn't expecting to love it… docuseries are hit or miss for me personally. However, this is one that is REALLY cool. Kicking it off, Japanese Spider-Man is seriously one of the best kept secrets of the MCU! I was sucked in but Marvel 616 and I know you will be too.
December 2020 (really? we made it?)
And finally, the longest year ever, is coming to a close. But the Marvel Moments aren't over yet!
We learned a new Nick Fury series may start production in 2021, but with covid-uncertainty, who knows really? We also got a trailer for Eternals. It might be an eternity before we get to see it in full, but hey, gotta take what we get!
Despite her saying "nope, not me!" Hailee Steinfeld showed up on set (with Pizza Dog!) for the first day of Hawkeye filming. Alfred Molina is returning as Doctor Otto Octavius. Oh, and we got another WandaVision trailer… because we need all the trailers.
Investors Day was off the chain. We could hardly keep up because are heads were spinning so much. It was a great ending to the year for sure because we have so many more Marvel Moments to look forward to in 2021.
If you want to stay on top of Marvel comics moments in 2021, make sure you take advantage of Marvel Unlimited… you can read 28,000+ Marvel Comics. New comics are available 3 months after they launch in hard copy!
What was your favorite Marvel moment of 2020? Are you ready to make your own Marvel moments in 2021? Why not do that with a Disney Vacation?
When you're ready to travel, MickeyTravels is here for you and ALWAYS 100% FREE.
Let's start planning your next Disney vacation! The magic is back, it really never left, safety is at an all time high, and that makes NOW a great time to visit the parks. As an Platinum Disney Vacation Planner, my goal is to help you plan the Magic your way.
I create customized itineraries, monitor for discounts for your vacation, you don't pay a dime extra for using my services! Please feel free to reach out at 336.345.9889 or tori@mickeytravels.com or join me on Facebook!