Let's Talk about What If…? Episode 1-1
Since Disney+ announced its lineup of Marvel Cinematic Universe (MCU) programming, I've anticipated the day What If…? arrived.
Sure, the other stories from WandaVision, Loki and The Falcon, and the Winter Soldier advance Marvel's Phase Four plot.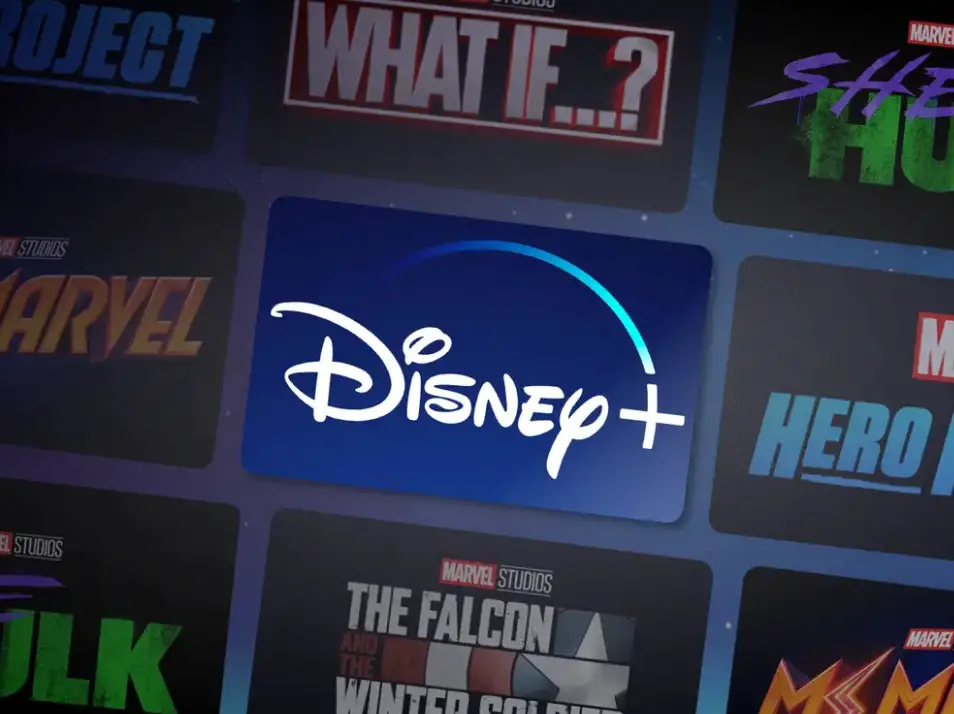 However, one program promises to take everything that we know about the MCU and turn it upside down, starting with the legacy of Steve Rogers.
Let's talk about What If…? episode 1-1, the one where Peggy Carter takes the Super Soldier Serum.
What If…? Meet The Watcher
I wasn't much of a comic book reader as a kid. Coincidentally, I do own a complete set of The Infinity Gauntlet, but it stinks of attic boxes. So, it's far from mint condition.
Still, one comic book spoke to me, as I grew up as part of a close family. So, the Fantastic Four and its parental figures, Sue and Reed Richards, appealed to me.
Some of their outer space encounters included contact with The Watcher, a powerful alien named Uatu.
As usual, the nearly omnipotent characters in comics come with fatal flaws. Uatu's problem stemmed from his swearing non-interference in the battles of humanity.
Now, he's broken that pledge like 50 times in the comics, but it's a clever way to introduce a bit of voyeurism to the MCU.
Uatu may reveal stories of infinite universes. He cannot do anything to change them, though.
What If…? sets the table for this by giving the narrator a bit of prologue to describe infinite realities.
The animated imagery displays broken shards of glass, each showing the face of a character whose backstory will change this season.
Chronologically, we'll even start the show in the proper order. The pilot episode explores an alternate history of Captain America: The First Avenger.
Suffice to say that it's a loving homage to the most underrated MCU movie to date. Also, it's a clever introduction to the mechanics of What If…?
Dramatic events don't cause the ripples of change in these stories. Instead, something more subtle impacts everything.
A Different Captain and Man of Iron
Abraham Erskine, the developer of the Super Soldier Serum, suggests that Peggy Carter stay in the booth while Steve Rogers accepts the injection.
Unlike in The First Avenger, Carter chooses to stay on the floor. This one modest decision leads to Rogers taking two bullets to save others.
With the entire project in jeopardy, Carter nobly sacrifices herself by entering the injection machine.
She comes out quite tall and muscular. Basically, she's Power Girl, only better since it's Marvel instead of DC.
The pencil pushers like Colonel Flynn don't appreciate this development, but it's not all bad news. Rogers survives and gradually recuperates.
Meanwhile, Peggy takes the initiative. Howard Stark informs her of the Tesseract. He hands her Captain Britain gear, and she's ready for her new career in superheroism.
Around this point, the animation shows a modified version of the second scene from Captain America: The Winter Soldier.
Poor David Bradley dies again. Well, it serves him right for the Red Wedding.
Carter goes rogue (technically) and assaults an entire brigade of German/HYDRA soldiers, proving that she's a powerhouse.
While Peggy falls in love with her new shield, a giant German prefers fists for battle. It's three strikes, and he's out cold.
What If…? has fun with Peggy's reserved British personality conflicting against her sheer pleasure at beating up Nazis.
Importantly, Peggy claims the Tesseract. Then, Stark harnesses its power to create a rudimentary but OP AF Iron Man suit.
That's right. Steve Rogers becomes Iron Man, and an Infinity Stone charges his power.
Soon afterward, they fight together to save Bucky Barnes and members of the Howling Commandos.
Rogers absolutely wrecks some tanks with his Iron Patriot-style suit, which the show calls the HYDRA Stomper. It's a…literal name.
Wrinkles in Time
Here's where the story plays against expectations. Bucky joins Peggy and Steve on a mission to stop a train.
If that sounds familiar, it should. On this mission, Barnes fell to his "death" and wound up as the brainwashed Winter Soldier.
In What If…?, events play out differently. The HYDRA Stomper slows down the train but discovers an unpleasant surprise when he enters it.
The train explodes, presumably leaving Rogers dead. So yes, the episode teases the possibility of Steve Rogers as the Winter Soldier!
Alas, Marvel is swerving us, as nobody in Germany wants to brainwash a skinny kid from Brooklyn. What's the point? Maybe HYDRA could win a hot-dog eating contest?
So, the Achilles heel of Steve Rogers, his size, saves him from a fate worse than death.
Instead, HYDRA wants the suit so that the Red Skull can manipulate the Tesseract. That dude really needs to think through his plans more.
Ill-considered recklessness like this is how he ended up on Vormir, watching people kill each other for the Soul Stone. It's not a good life plan.
Then again, the Red Skull's life doesn't need much planning, as it ends about 10 seconds after he uses the Tesseract to open a portal.
What does the Red Skull bring to our planet? Why, it's the HYDRA itself, an eight-legged creature reminiscent of that thing at the end of Watchmen.
Fortunately, Bucky finds his old friend, Steve, who has a…HYDRA Stomper.
Captain Carter and the 1940s Iron Man battle the ever-growing Squidzilla while Howard Stark does "science stuff." Stark gets a LOT of quality one-liners in this episode.
What If…? Heartbreak in Germany
Peggy and Steve once again save the day. And once again, tragic circumstances force them to part before they get their dance.
In this episode, the two superheroes are crazy about each other from the start. So they keep trying to get together, but fate intervenes.
As in the MCU, they promise one another a dance, although in Steve's case, it's a lesson. He's…pretty awkward.
Alas, Peggy must sacrifice herself to push the HYDRA back through the portal.
Eventually, she overcomes the monster off-camera and returns for her promised date on Saturday night.
Waiting on the other side are Nick Fury and Hawkeye, who recognize the war heroine immediately.
They must inform her that she spent almost 70 years (!) inside the portal. She's never going to get that calamari smell out of her hair.
So, time has once again separated Carter and Rogers, preventing them from being together.
Even in this What If…? episode, the star-crossed lovers remain generations apart.
The animation includes a poignant moment where Rogers sits alone in the massive facility that once held the HYDRA. His heartbreak is our heartbreak.
Meanwhile, Carter lives in modern times now, her only consolation that the Allies won the war.
The episode ends here but leaves open the possibility that we haven't seen the last of Captain Carter in the MCU.
Let's hope a live-action project is in the offing!
This was an A+ episode and one of the best things Marvel has ever done. However, I doubt you'll feel the same unless you love The First Avenger, too.
Thanks for visiting MarvelBlog.com! Want to go to Disney? For a FREE quote on your next Disney vacation, please fill out the form below and one of the agents from our sponsor MickeyTravels, a Platinum level Authorized Disney Vacation Planner, will be in touch soon!