MarvelBlog Retro Review: The Avengers
After several standalone Avengers movies featuring Iron Man, Captain America, and Thor, Marvel was finally ready to bring them all together.
The grand experiment came with an unimaginative name, The Avengers. Everything else about the project was brimming with innovation, though.
Still, The Avengers is nearly a decade old now, and much has happened in the Marvel Cinematic Universe. So does the film still hold up against modern MCU titles?
A Surprising Start
First, let's acknowledge the elephant in the living room. When Joss Whedon directed this movie, it seemed like kismet.
The beloved creator of such programs as Buffy the Vampire Slayer, Angel, and Firefly could do no wrong at the time…well, except for Dollhouse.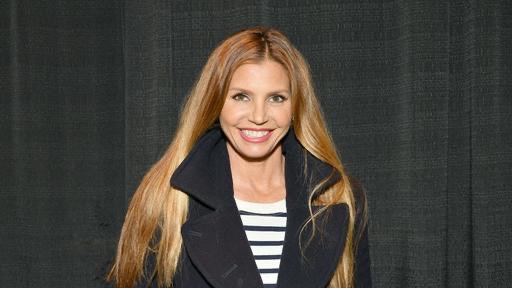 We've since discovered that he was a serial cheater, generally lousy husband, sexually aggressive with co-stars, and possibly a sexual predator.
On top of that, he may have been racist on the set of a later project, Justice League. At a minimum, he acted disgracefully.
I'll do my best to critique this film without thinking about the tragic fall from grace of a formerly revered storyteller.
Keeping that in mind, Whedon proves his intelligence from the start. I guarantee you that The Avengers doesn't start the way that you remember.
Instead, we travel to some sort of outer space throne, where an underling informs Thanos of a plan to retrieve the Tesseract.
The gambit calls for Loki to utilize the Mind Stone embedded in a scepter to retrieve the Space Stone.
Loki gets Earth, while Thanos claims the universe. That's the plan, although we don't ever see Thanos' voice until the movie's end.
It strikes me as odd that Thanos would give up one Infinity Stone to claim another. Still, the script seems impeccable beyond that quibble.
To wit, Loki shows up and brags of "glorious purpose," the phrase that grew to haunt him during his Disney+ series.
Meanwhile, Whedon deduces the best way to turn a negative into a positive. The non-powered Hawkeye seems like the weakest Avenger, right?
The story plays against expectations by showing Hawkeye as the brainwashed antagonist who causes nightmares for S.H.I.E.L.D. agents.
By demonstrating Clint Barton's competence as an adversary, Hawkeye levels up as a character.
Who Could Possibly Stop Loki?
Look, Loki has gotten beaten up so much over the past decade of the MCU that Marvel should sell a punching bag of him. Maybe they already do.
Still, at the time, the menacing God of Mischief seemed like an immortal badass who couldn't lose.
Proving the point, Loki escaped a secret military base despite the best efforts of Nick Fury and Maria Hill, the two scariest people at S.H.I.E.L.D.
At this point, Fury needed to call for help. So, he tagged his best agent, Phil Coulson, to contact his best secret agent, who was currently working an undercover op in Russia.
Natasha Romanoff has manipulated some general into "giving (up) everything" while falsely believing he was torturing her.
Just like that, we've established the high skill level of the Black Widow, which the following scene uses to maximum advantage.
Romanoff must bring in Bruce Banner…but preferably not the "other guy." One of my favorite moments in the movie occurs here.
While discussing Banner's options, he bitterly rocks a baby cradle while stating that he doesn't get what he wants. Gamma radiation has made parenthood impossible.
The Avengers succeeds where the two previous Hulk feature films had failed. It makes Bruce Banner human, exemplified by the fact that Black Widow is terrified of him.
Appreciating the threat, Fury plans to assemble a team. His next stop is the boxing gym where Steve Rogers works a bag better than Mike Tyson ever could.
However, one meeting occurs coincidentally. As Tony Stark attempts to prove the viability of a powerful new energy source, Agent Coulson arrives at Avengers Stark Tower.
Moments later, Iron Man whisks away to his first meeting with a fellow Avenger, and we're off!
Two Asgardians and a Tin Man Walk in a Bar…
We enter the "cool stuff happens" phase of the film soon afterward.
The Helicarrier receives the kind of introduction that makes you feel good about spending $120 on its LEGO set.
Loki invades a ballroom gala and tries to make a bunch of Germans kneel.
Captain America, who just got done with the Red Skull like five minutes ago, refuses.
Cue the AC/DC! Iron Man arrives and wrecks Loki, who seems happy to comply.
Then, Thor arrives, and the misunderstanding begins as we get some hot Avenger on Avenger action.
Just like in the comics, the battle lasts long enough for fans to swoon. But then, the heroes realize they're on the same side.
Eventually, everyone ends up on the Helicarrier, where the Mind Stone starts to fray nerves and turn friends into foes.
We even get a precursor to Civil War for a few minutes, as Thor and Hulk fight. More importantly, Hawkeye launches an invasion that nearly takes out the entire team.
Look, I once drove four hours to watch a sneak preview of Firefly. So, I'm as angry about Whedon's sickening behavior as anyone.
The Avengers script is masterful, though. Of course, separating the artist from the art is never easy…
Perhaps what I admire the most is that the script injects humor at perfectly timed intervals.
Romanoff plays Loki, just when he thinks he's Mean Girl'd her into oblivion. Hulk has "a condition." Hulk sucker punches Thor.
The jokes just work. And that's integral to a story that relies so much on action sequences. We'd get bored without the humor, a mistake that D.C. movies continue to make.
The Battle of New York
One of my favorite aspects of modern storytelling stems from creators knowing their best bits.
On Battlestar Galactica, All Along the Watchtower received several callbacks. With Game of Thrones, murders grew more and more lavishly violent.
In the MCU, the Battle of New York has become the baseline for everything that has followed. It's Avengers vs. CGI aliens in a battle for supremacy.
Avengers: Endgame returns to several key moments from this film, as does Loki, the television series. It's that good, and Marvel pays tribute to it often.
So, there's nothing I need to say here about the excellence of this story. Still, in rewatching it, I admire several components.
Tony Stark's stalling for his suit to power up leads to several brilliant descriptions of The Avengers, all the while as he plays the polite host offering a drink.
Loki's later tap-out includes a callback where he wants that drink after all. That's spectacular dialogue.
I also admire that the since rescued Hawkeye earns the respect of Tony Stark – and, thereby, the audience – by proving his excellence at callouts.
Captain America rises to the occasion, as he appreciates the simplicity of battle after the struggles of adjusting to modern society.
The team also manages to save innocent civilians, the best of comic book tropes. P.S.: Critical Role fans may notice Ashley Johnson in this role.
Undoubtedly the best moment involves a bit of character development for Dr. Bruce Banner. "That's my secret, Captain. I'm always angry."
OF COURSE, he would be. Gamma radiation forced him to share his body with a freak of genetics who has a short temper.
The brilliance of this moment stems from Banner's confidence that he can take a massive alien ship with a single strike.
Final Thoughts
After Hulk's tide-turning shipwreck, The Avengers flexes with two of its most identifiable aspects.
The camera pans around in a circle to show all the characters as they prepare to save the world.
Simultaneously, the now-familiar theme music plays.
This is the moment to which the other films built. It's iconic and plays just as well today as it did then.
On a 4k HDR display, you can tell the fake aspects a bit, but that's a minor nitpick.
Most importantly, the final joke, the "fight" between Loki and Hulk, remains wildly satisfying. The team feels not just victorious but dominant and capable of anything.
The Avengers shattered box office records and held exceptionally well because it's an excellent piece of filmmaking.
Marvel has since received criticism for providing fan service, a complaint that irks me. What's the point of being in entertainment if you don't want to please fans?
Perhaps no movie until Avengers: Endgame or, at least, Black Panther achieved this goal as emphatically as The Avengers.
I voted the film the best release of 2012, and nothing has happened to change my opinion of this A+++ title.
Perhaps the most remarkable part is that better Marvel movies have come out since then.
Thanks for visiting MarvelBlog.com! Want to go to Disney? For a FREE quote on your next Disney vacation, please fill out the form below and one of the agents from our sponsor MickeyTravels, a Platinum level Authorized Disney Vacation Planner, will be in touch soon!