'Hawkeye' Episode 3 Review: Some of Marvels Coolest Actions Sequences, With a Debut to Remember…
The latest installment of Clint Barton and Kate Bishop's story unfolded in the early hours of the morning, bringing some light to just who is after the two archers, with some of the MCU's coolest action sequences; this is out Hawkeye episode 3 review.
Following an exceptional two-episode debut, the newest Hawkeye episode unfolded very similarly to the first installment of the series; taking the audience back in time, to the upbringing of a character vital to the series.
Fans will finally meet Marvel's most enigmatic character, Echo; who was teased to appear after the final moments of Hawkeye's second episode.
Her debut was brilliantly done, showcasing both the beauties and tragedies of her upbringing and the circumstances that make her immensely dangerous; while being presented almost as the parallel to Kate Bishop herself.
If the third episode of the Hawkeye makes one thing absolutely certain; the duo of Kate Bishop and Clint Barton are on a collision course with the revenge-driven leader of the Tracksuit Mafia.
Like Kate Bishop, Echo had a loving and attentive father figure in her life that acted as her moral compass, and like Bishop, she watched that person be taken from her.
Episode three, however, also sets in motion what makes Echo the antithesis to Bishop, however, is the circumstances of their upbringing; and their polar opposite connection to Clint Barton.
For Bishop, Barton is the savior figure who gave her a future to aspire to; For Echo, Hawkeye will eventually reveal Barton as the shadow that has haunted her past, and the orchestrator of her greatest tragedy.
Although Echo actress Alaqua Cox isn't entirely convincing in her performance within her first Hawkeye appearance, there is no denying her physical presence and a deep well of potential within such a memorable debut.
The action was astounding and featured some of Marvel's most incredibly inventive sequences involving a bow and arrow (and Pym Particles), with some absolutely gut-wrenching Clint Barton moments that continually refocused the heart of Hawkeye around Clint Bartons and his desire to be reunited with his family.
There was a quickness to the episode that made the viewer long for more, but an excellently crafted mystery should bring even more intrigue to Episode 4.
Just who is Echo's uncle? What is her connection to Kazmi?  Is Kate Bishop's mom connected to the Tracksuit Mafia? What role does Jack play in all of this?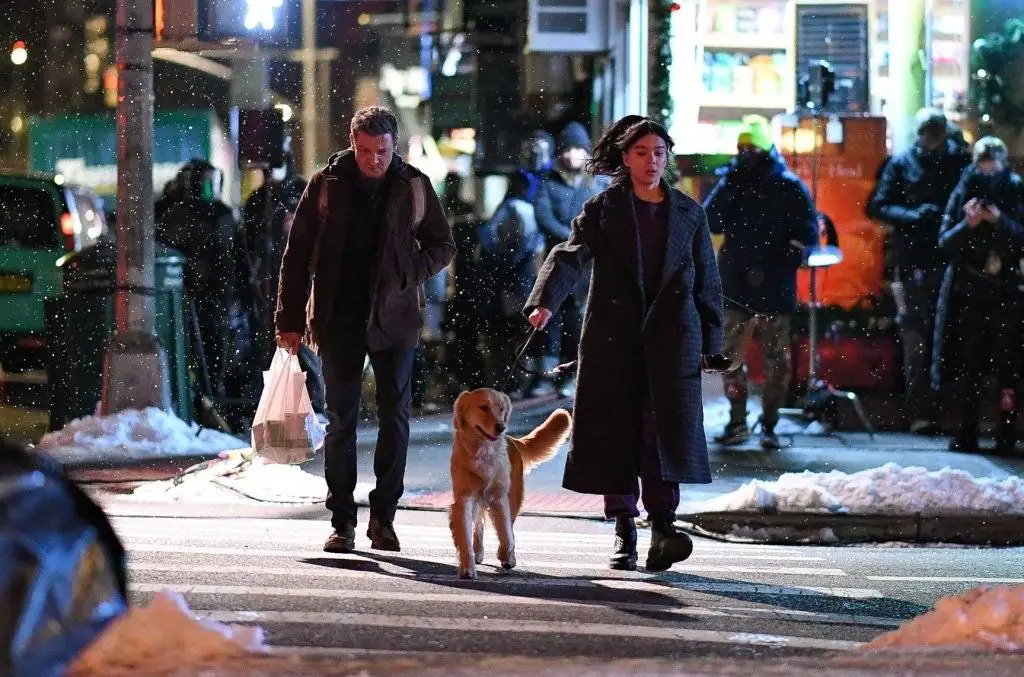 and just who is that looming Black Suit-clad figure individual who caused such a smile on the face of Echo in that flashback scene?
Hawkeye episode 3 weaved a narrative that continues in making the series a must-watch for MCU fans, and should only continue to dive deeper into the criminal underworld of the Marvel Universe; with the only question being, how on earth will Clint get out…
Feature Image Source: Marvel Studios
Thanks for visiting MarvelBlog.com! Want to go to Disney? For a FREE quote on your next Disney vacation, please fill out the form below and one of the agents from MickeyTravels, a Platinum level Authorized Disney Vacation Planner, will be in touch soon!