Did We Get Our First Look at Kang the Conqueror in New 'Ant-Man: Quantumania' Image?
One of the most anticipated films of Marvel's Phase Four slate, Ant-Man: Quantumania is set to introduce one of the MCU's most menacing villains yet, but has a recent image given us our first look at Kang the Conqueror?
With the film finishing principle photography, the potential leak comes from a shared image on social media that features a shirt given to those on the film's stunt team.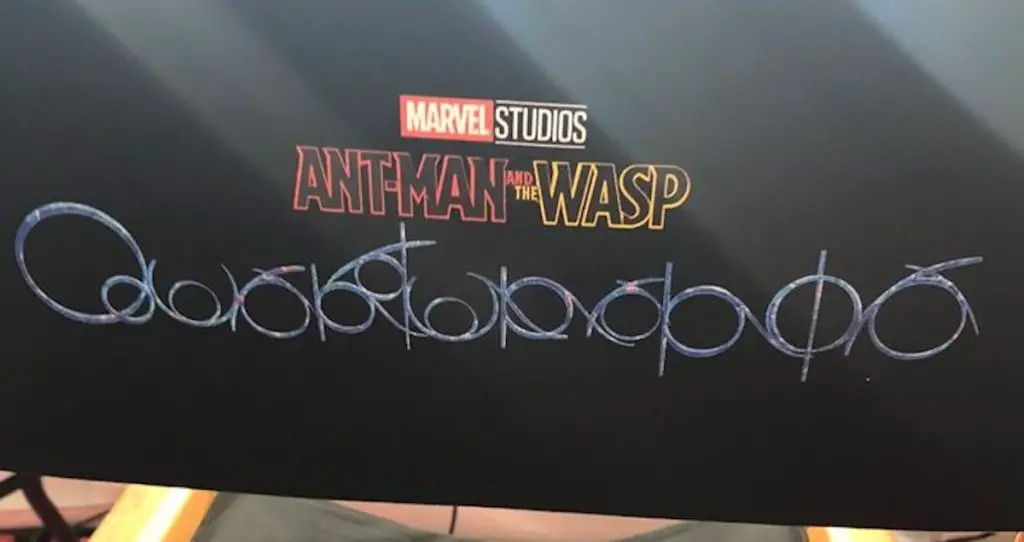 equipped with a very cool, and previously unseen, image of a shattered Ant-Man helmet; that should display to fans just what's in store for our two heroes.
But many eagle-eyed fans have noticed something very cool hidden in the reflection of that same shattered helmet.
BIG #MCU NEWS!!!
It looks like we got our first look at #KangTheConqueror in #AntManandTheWaspQuantumania 👍👍👍👍 #Marvel pic.twitter.com/Mm3fY5oufh

— Uncle Sam (@_UncleSam95) December 2, 2021
It may reveal our first look at Kang the Conqueror.
There are clearly the same colors as Kang, and there is a distorted, reflected, image of the Marvel villain that, although not clearly visible, is absolutely present.
It isn't an official first look, nor is it a good look at the character; but it certainly confirms multiple things about Kang, and the film.
It confirms that Ant-Man: Quantumania will be a brutal film for Paul Rudd and Evangeline Lily's Ant-Man and the Wasp, and it confirms that Kang will be the force of opposition bringing that brutality.
We saw Jonathan Majors make his MCU Debut at the season finale of Loki's first season as He Who Remains; a being outside of the multiverse who is charged with protecting the flow of a sacred timeline, and eliminating various variant presence that could disturb that.
With Loki Variant Sylvie killing He Who Remains, there was no telling what course the story would take, with only one thing being certain; He would be replaced by his variant.
And he was very clear; his variants arent as well-intentioned as him.
The last shot of the season finale in the future as it is now understood; with He Who Remains now eliminated, there is a statue that shows the TVA is run by none other than Kang, with the city of the Time Variance Authority most likely converted into Chronopolis, Kang's dominion.
It will be interesting to see how the character proceeds through Ant-Man: Quantumania, but one thing is certain; Kang the conqueror is shaping up to be one of Marvel's greatest threats.
Feature Image Source: Marvel Studios
Thanks for visiting MarvelBlog.com! Want to go to Disney? For a FREE quote on your next Disney vacation, please fill out the form below and one of the agents from MickeyTravels, a Platinum level Authorized Disney Vacation Planner, will be in touch soon!