Frank Castle's Logo Stuns in New Prestige Punisher Comic
As reported by ComicBook.com, a new Punisher comic is gunning for a March 2022 launch. While the creative team of writer Jason Aaron, artists Jesús Saiz and Paul Azaceta and colorist Dave Stewart intrigues, it's Frank Castle's new logo that's grabbing headlines.
The upcoming run sees the Punisher recruited into The Hand, hence the ninja-fied new take on his logo. But editorially, it's unlikely that recent real-world events haven't informed the decision.
It's hard not to write this without sighing a bunch. I wish it were easier to like The Punisher, but it's tough when his logo has been coopted by white supremacists. It's not Marvel's fault, but they haven't done much to stop it.
I don't imagine Frank's new chest emblem is permanent. But it feels like acknowledgement that his far-right adoption is beyond saving. Co-creator Gerry Conway's attempts to set the record straight are noble, but will The Proud Boys care?
Fortunately, Jason Aaron is a good writer. He seems like a smart guy with good politics. I'm confident that he's thought long and hard about all this unpleasant stuff, so it'll be interesting to see how his plan unfolds.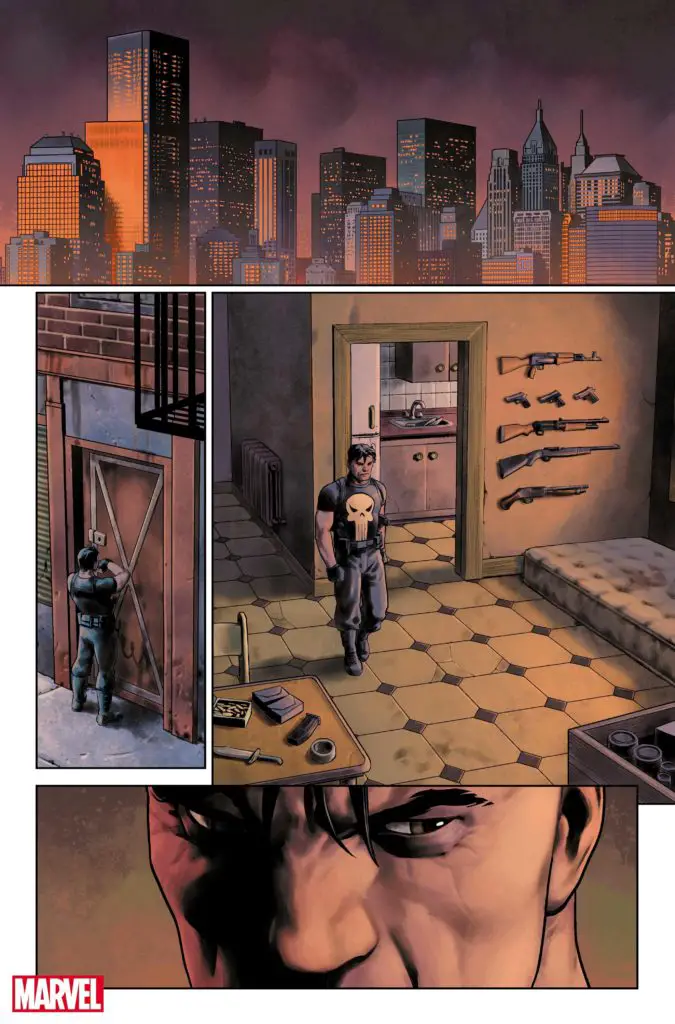 What could be even more interesting is the fan response. Under normal circumstances, a Marvel character changing their logo is enough to rile up readers. After the past few years, in which the classic skull logo gained a greater association with police brutality, white nationalism, and attempted insurrection, how much appetite is left for Frank himself?
Color me morbidly curious. And I do love a good limited series! The new Punisher series is set for 13 oversized "prestige" issues and an April 2023 finale.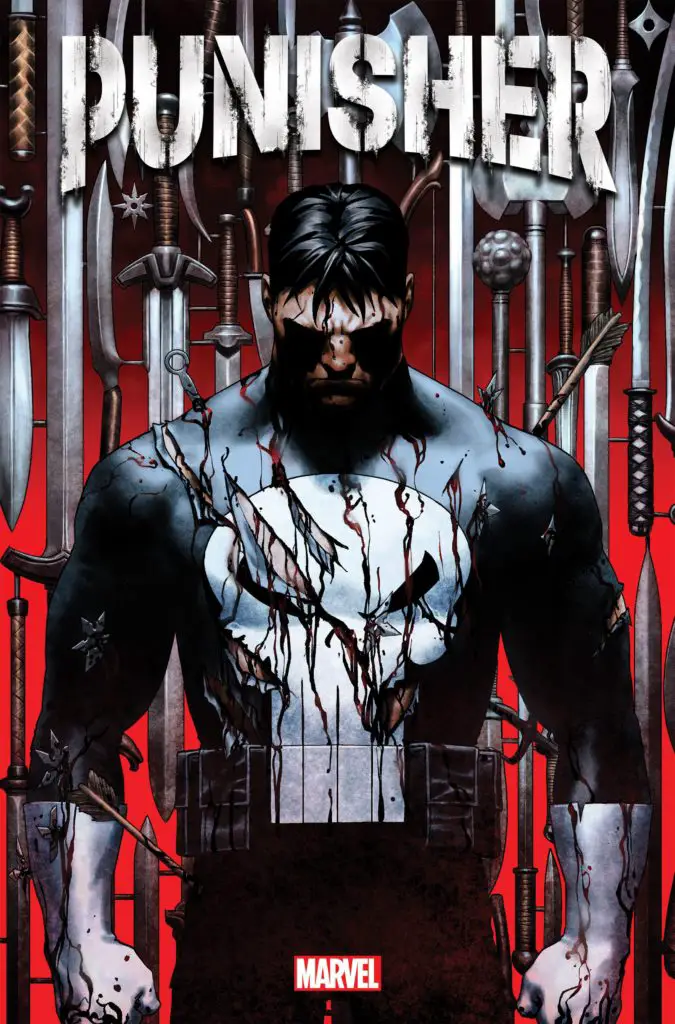 With a set page count like that, it's clear the team has a definitive ending in mind. What that is may determine The Punisher's trajectory for many years to come in the Marvel Universe… and potentially beyond.
Thanks for visiting MarvelBlog.com! Want to go to Disney? For a FREE quote on your next Disney vacation, please fill out the form below and one of the agents from our sponsor MickeyTravels, a Platinum level Authorized Disney Vacation Planner, will be in touch soon!