'Hawkeye' Season Finale Review: An Epic End, and a New Beginning
Marvel's latest Disney+ series has come to the end of its first season and brought with it an immense action sequence befitting any Marvel feature film; with an epic ending to the Clint Barton story en tow, this is. our Hawkeye season finale review.
Hawkeye followed a vitally important, yet much slower-paced, Episode 5 with an action-packed season finale that had every trick arrow you could ever imagine.
The brilliant conclusion to Hawkeye brought together every interwoven plot point with a beautiful bow befitting the perfect Christmas gift.
Many fans will anxiously await this episode for the foreshadowed first appearance of Vincent D'Onofrio's Wilson Fisk, and they will not be disappointed.
Fisk enters with the same air of intimidation that defined the characters three seasons on Netflix's Daredevil; while he may be lacking the elegance of that version of the character, Hawkeye's iteration of the lauded Kingpin is a nearly indestructible beast of a man that is not to be antagonized.
He is present from the very beginning of the episode onward, and has a rather vital part to play in the series finale; the biggest question that will permeate in the minds of viewers is where Marvel goes with the character from here.
Alaqua Cox absolutely shines as Echo, however, with a penchant for subtlety early in the episode, it is very clear why Marvel has been so high on the character; making early development on her very own series a clear necessity following the character potential.
Yelena returns and continues her penchant for stealing the show, with the interactions with Kate Bishop providing some of the funniest moments of the finale; with the conclusion of her work on the series giving the immensely talented Florence Pugh a finality to the arc of her character.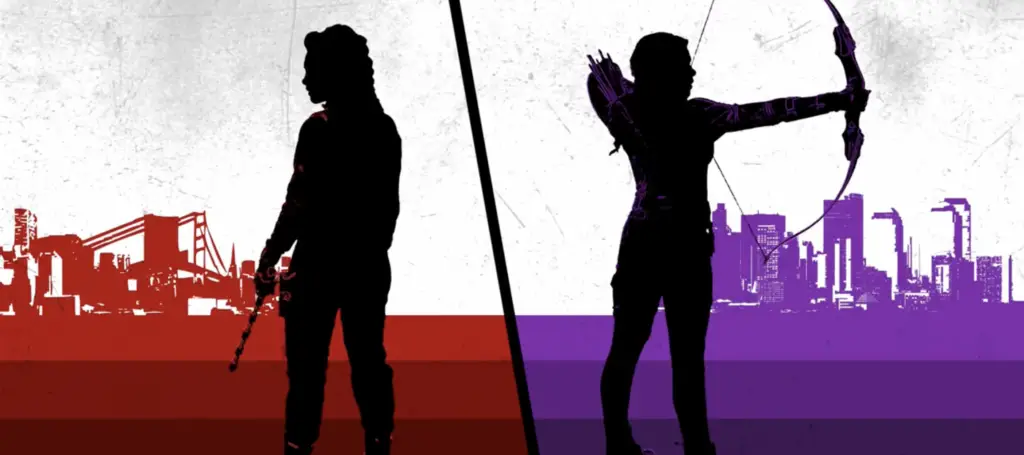 Representing the Hawkeye and Black Widow of a new generation, Pugh and Steinfeld clearly have immense chemistry that Marvel would be remiss not to explore in the future.
With all of that going on, the LARPers returning with comedic assistance to the cause, the Tracksuit Mafia getting their moment of hilarity, and Jaques Duquesne becoming everyone's new favorite character; the clear heart of that show is Clint Barton and Kate Bishop.
With the latter truly finding her way as a hero amidst an incredible challenge, and BArton encouraging the hero within her, Marvel has so brilliantly used Hawkeye as the heartfelt conclusion to the story of Clint Barton, and the origin story to the person who will inherit that mantle.
Jeremy Renner brings his classic Barton Stoicism to the role but does so in a way that feels like a culmination of his decade as the character. He works to pave the way for Marvel's next generation but doesn't allow that desire to take away from what very well may be his final outing as the character.
Kate Bishop only continues her trajectory of growth, becoming an archer on par with Clint himself, and proving worthy to be a major piece of Marvel's plans moving forward.
Hailee Steinfeld is brilliant as always, with Hawkeye doing the unthinkable; presenting a beautiful story of a hero's last mission while giving fans a future that couldn't look brighter.
And it certainly delivers on all counts.
That's our Hawkeye season finale review! What did you think? Who was your favorite character to debut in the series? Let us know below!
Feature Image Source: Marvel Studios
Thanks for visiting MarvelBlog.com! Want to go to Disney? For a FREE quote on your next Disney vacation, please fill out the form below and one of the agents from MickeyTravels, a Platinum level Authorized Disney Vacation Planner, will be in touch soon!