'Spider-Man: No Way Home' Proves Tom Holland is the Best Peter Parker We've Ever Seen
The movie event of the year has finally arrived, and fans are still getting over the incredible experience. One thing the movie taught us, among many, is that Tom Holland is the best of Peter Parker that we have ever seen.
Spider-Man: No Way Home was a thrill ride quite unlike anything we've experienced as Marvel fans.
Avengers: Endgame was the culmination of a decade of world-building on behalf of Marvel Studios and the MCU, but No Way Home brought together over 20 years of live-action Spider-Man films in a story that celebrated the greatness of that character.
Its box office success alone points to the vitality that Spider-Man plays in popular culture and the deep adoration that many of us have for the character of Peter Parker.
We experienced villains from over 20 years of these films, and we experienced other things that we won't say in order to preserve their secret, but there was one very glaring observation to be made during the massive film.
Tom Holland is the best Peter Parker we have ever seen.
2002 gave us our first look at Tobey Maguire; a seemingly shy performer who gave a heartbeat to the incredible struggle that Peter Parker has always faced; being a kid trying to find his way in young adulthood while also saving the world as its friendly neighborhood Spider-Man.
Ten years later Andrew Garfield brought new aspects to the character; he was a little younger, a little more New York, and carried a lot more charisma to the role; focusing on the Peter Parker that most anyone can find themselves gravitating towards.
In 2016, Tom Holland became the Spider-Man of the MCU, and six years later, he is the best version of the character we have ever seen.
Perhaps it's the massive amounts of films that we've seen him in, with his adventures alongside the Avengers acting as vital moments of development for the character.
But what Marvel and Sony have done with Tom Holland is create a Peter Parker who honors both the youthfulness of the character, but also his genius of him.
It honors the capability of his powers, but also the capability of his heart to do what's right, to be the very best hero that he can be.
There is a deep vulnerability to Holland's Peter Parker, a vulnerability that is nourished by the guide of a deeply troubled genius in the form of Tony Stark.
Where Parker is vulnerable, Stark withdraws under the heavy-handed guise of sarcastic apathy, where Stark is selfish and self-serving, he sees a young genius with all of his greatest qualities, and none of his fatal flaws.
But in Parker is also a vulnerability for which opposition and villain bludgeon and berate until it is forged into the diamond of heroism for which Spider-Man is born.
No one represents this struggle better than the MCU's Peter Parker.
Because Tom Holland is the best Peter Parker we've ever seen.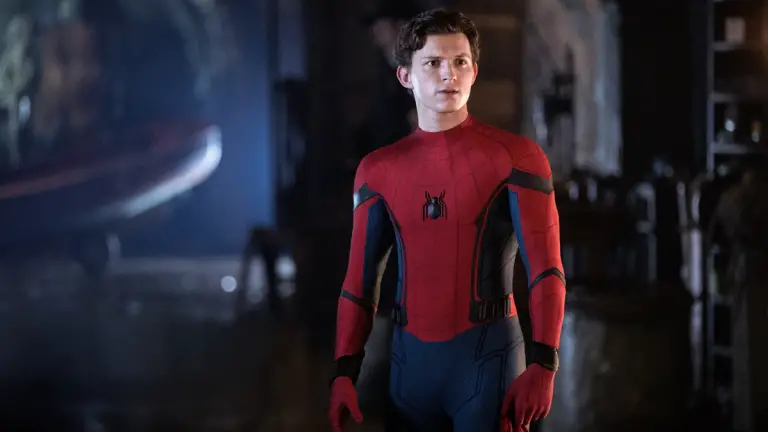 Feature Image Source: Marvel Studios
Thanks for visiting MarvelBlog.com! Want to go to Disney? For a FREE quote on your next Disney vacation, please fill out the form below and one of the agents from MickeyTravels, a Platinum level Authorized Disney Vacation Planner, will be in touch soon!