MarvelBlog News for January 3rd, 2022
Welcome to 2022!
Since most movie executives take the holidays off, just like the rest of us, we're light on real news this week.
Well, we don't have to be, but I'd have to spoil you on Spider-Man: No Way Home, Hawkeye, and Eternals.
So, instead, we're going to examine some of the hottest rumors in this week's MarvelBlog News!
WHO May Have Directed a Moon Knight Episode?
Let's start with the sexiest rumor, the one that few people believe…yet.
George Clooney and Julia Roberts have reunited in Australia. The Ocean's 11 couple will play divorced parents trying to stop their child's destination wedding.
The film is Ticket to Paradise, and I'm sure you're wondering why I'm talking about this on…MarvelBlog.
Well, rumors sprung up while Clooney was in Australia that he may have done something unlikely.
Some insiders have suggested that George Clooney has joined the MCU…as a director.
Specifically, at least two sites went to bat with the rumor that Clooney directed an episode (or more?) of Moon Knight.
Given how secretive Marvel has acted with this project, anything is possible here. Disney had this set locked down TIGHT.
However, the people who live in the area cannot help but talk about their jobs while they're out in public.
The presence of George Clooney, the former Batman and legitimate superstar, would have tongues wagging.
Some internet sleuthing allowed one website to capture an image that lists Clooney as the director of a Moon Knight episode.
How much does this mean? Honestly, it could work as confirmation. Generally, it's random crew members who accidentally leak stuff.
Usually, they're trying to boost their resumes by showing talented people they've worked with on big projects.
So, someone would want to brag about filming something with George Clooney.
Also, this individual begged that the linking site take down the image. That's what would happen if someone worried they may lose their job.
Even worse, they could incur the wrath of Kevin Feige, possibly leading to an entire industry blackballing.
I don't have any reason to believe this outrageous, unlikely rumor. Still, the fallout from it oddly adds to the credibility.
PS: Clooney directed Oscar Isaac in Suburbicon.
The Other MCU Rumors of the Moment
I don't like to engage in protracted discussions of sexuality in news articles. It's too controversial for many people, and I want to create safe spaces.
Still, one of the most amusing thoughts to me has always been that Wonder Woman would be heterosexual after growing up on an island of women.
This character is supposed to be several millennia old. If she's straight, she's the 3,000-year-old virgin. It'd get lonely.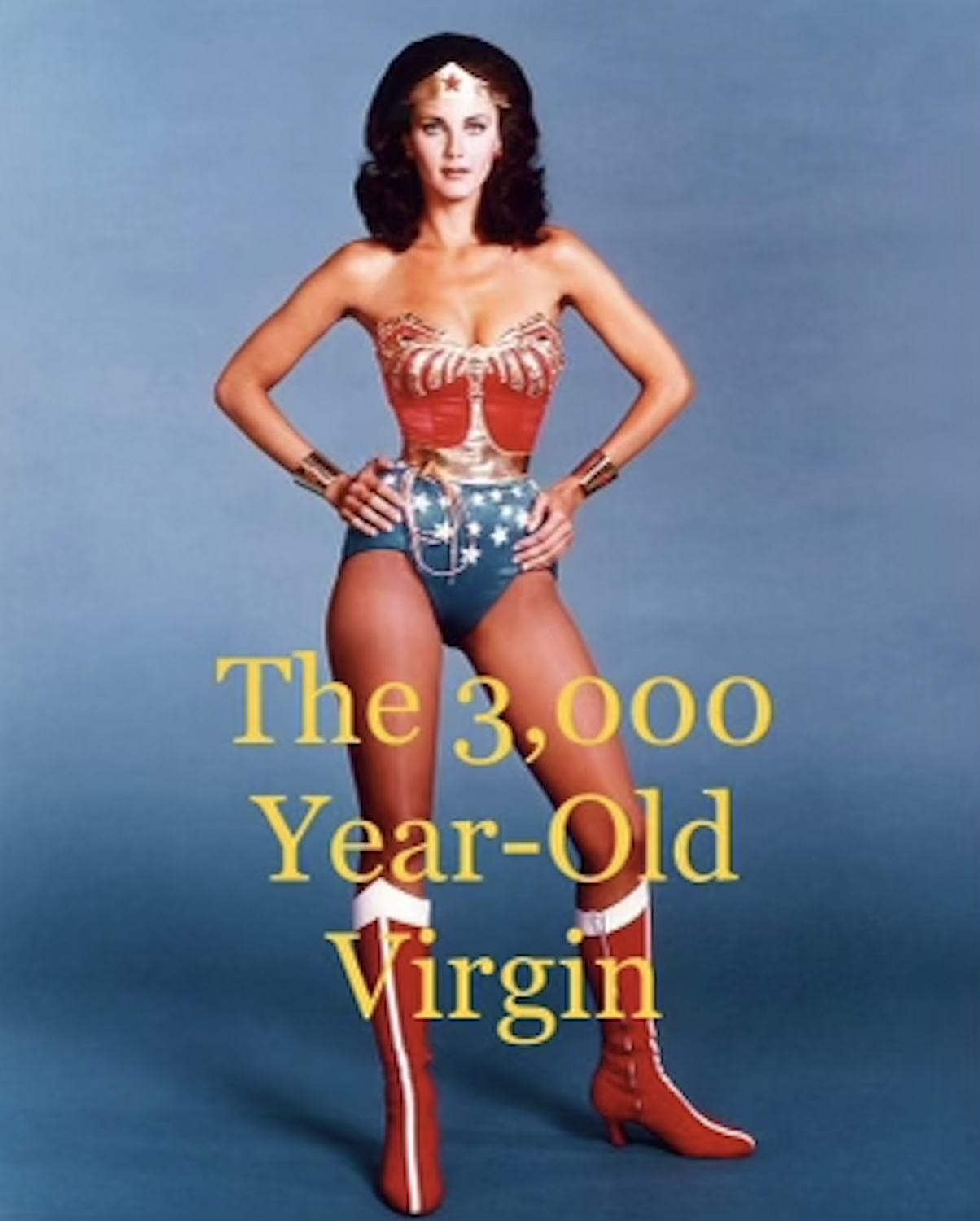 For whatever reason, we haven't explored ideas like that often in comics, even though the creator of Wonder Woman…well, watch Professor Marston & the Wonder Women. You'll get it.
Along these lines, a recent MCU rumor suggests that Okoye, the leader of the Dora Milaje, will have a girlfriend in Black Panther: Wakanda Forever.
The inevitable "woke" debate will crop up again, but it's ridiculous here. Okoye is the leader of an all-female group of warriors.
OF COURSE, she has a girlfriend. It'd be mathematically improbable if she were married to a dude…which, yes, she was in Black Panther.
We all saw how well that worked out for her. She eventually told that dude to Get Out.
Thankfully, Marvel is updating that premise with the Black Panther sequel.
The other hot rumor doubles as a spoiler for a film coming out in May.
So, please skip to the next section if you don't want to know anything about Dr. Strange in the Multiverse of Madness.
Are you still here? Okay, this rumor's minor compared to some, at least in theory.
In this film, Marvel will reportedly introduce an Inhuman. Yes, it's THAT Inhuman.
Black Bolt and the Illuminati could debut in this film. I believe one of those things is likely. The other strikes me as speculation instead.
The Non-Rumors of the Week
We already knew that America Chavez, aka Miss America, would join the MCU in Dr. Strange in the Multiverse of Madness.
In the comics, she's an alternate universe human. I guess it's possible Marvel could change her backstory, but I suspect Marvel will stick to the plan here.
Chavez could come into this universe now, which creates some storyline possibilities for Marvel.
On her world, Chavez had a massive crush on her close friend, Lady Katherine of Bishop. That's an alternate reality version of…Kate Bishop.
You can see how Marvel is moving the pieces around the board here. I strongly suspect that we're heading toward an A-Force movie or TV series.
Anyway, Marvel just released a promotional image of Chavez. She looks cool!
Here's Xochitl Gomez as America Chavez in promo art for #DoctorStrangeInTheMultiverseOfMadness, hitting the big screen on May 6. pic.twitter.com/6lEwk2GQhS

— /Film (@slashfilm) December 29, 2021
Thanks to The Direct, we also just learned the driving force behind Rogers: The Musical. Yes, it was Kevin Feige himself!
One of the showrunners pitched the idea half-heartedly during an early meeting.
From that moment forward, Feige pushed for an entire musical number. And for that, we're ALL grateful.
The Sony Rumors and One Fact for the Week
This week, Sony's Spider-Man Universe also got some news, although it's trivial.
We've learned the run time of Morbius is 108 minutes. So, it's longer than Venom: Let There Be Carnage but much shorter than Spider-Man: No Way Home.
In the rumors section, a respected Twitter user has confirmed two different casting tidbits. Apparently, Sony wants Emma Stone to return in a Spider-Gwen project:
This is true https://t.co/p3AHGjQe8l

— MyTimeToShineHello (@MyTimeToShineH) December 26, 2021
You may recall that Stone already played this character in Andrew Garfield's two Spider-Man movies. But, alas, things ended badly for her.
Now that Marvel has opened up the multiverse, Stone could portray a superhero version of the same character.
Without doing any spoilers, let's just say that there's a lot of social media interest in this idea.
Sony isn't stopping there, either. The studio is also courting Anya Taylor-Joy to play Black Cat in a different (?) movie.
Also true

— MyTimeToShineHello (@MyTimeToShineH) December 26, 2021
Give Sony credit for trying to strike while the iron is hot. They could have as many as three non-Tom Holland Spider-Man movies in pre-production right now, although I think it's actually just two.
Okay, that's all the rumors for a slow news week. Happy New Year, friends!
Thanks for visiting MarvelBlog.com! Want to go to Disney? For a FREE quote on your next Disney vacation, please fill out the form below and one of the agents from our sponsor MickeyTravels, a Platinum level Authorized Disney Vacation Planner, will be in touch soon!