Did the Latest 'Doctor Strange 2' Trailer Foreshadow The Arrival of The Characters Greatest Enemy?
With Marvel's latest film capturing the imagination of every MCU fan, we wonder if the latest Doctor Strange 2 trailer foreshadowed the arrival of his greatest enemy.
The promotional campaign for the upcoming Doctor Strange in the Multiverse of Madness has been one of the all-engrossing endeavors of the MCUs for over 20-film history.
It appears as though fans have been given more questions than answers, with the upcoming sequel to 2016s Doctor Strange slowly becoming the most theorized and speculated about entry into the MCU since Spider-Man: No Way Home.
With the complex and unpredictable idea of the multiverse now percolating throughout the MArvel Universe we know it, there are no limits as to just where Marvel Studios can take the story, nor is there a limit as to what characters may arise.
The multiverse- as first explored in bringing past Spider-Man villains into the world of the MCU in Spider-Man: No Way Home– has given Marvel the ability to bring back characters of past Marvel franchises, as well as introduce new versions of characters we already know and love.
Yet, could it be that Marvel has used the speculation and nearly limitless engagement by fans to hide the real villain set to make his MCU debut in the long-awaited sequel?
Could it be that the latest Doctor Strange 2 trailer foreshadows the arrival of the character's greatest enemy?
We have already spoken about our theory of the main antagonist of the newest entry into the Doctor Strange franchise to be Nightmare; one of the character's most iconic villains who are nearly limitless in his power over the sleeping individual.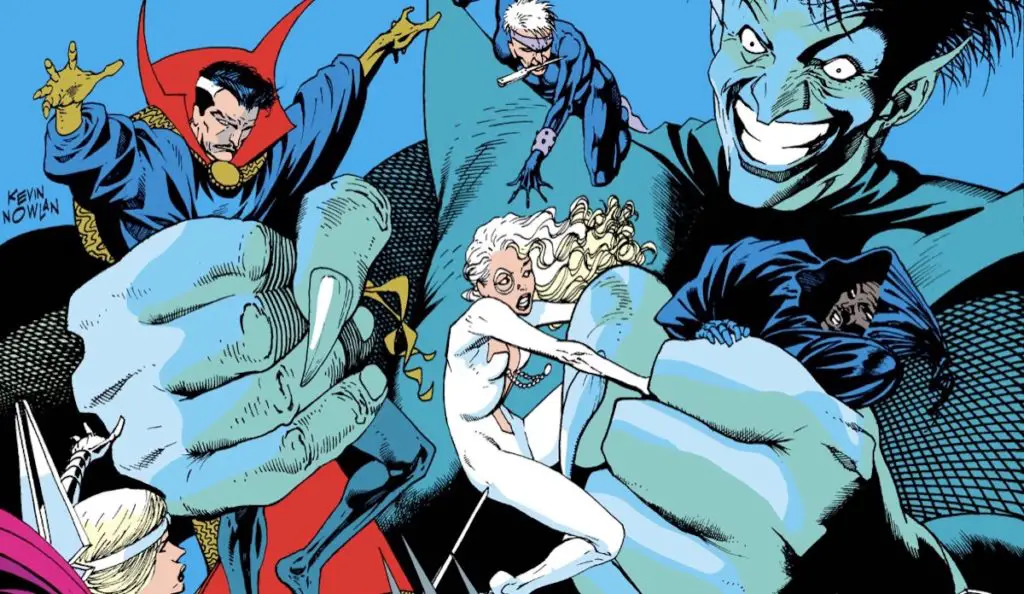 The latest trailer may have affirmed that theory, as it featured a character that looked like Doctor Strange, yet has a scarred face; an appearance that has led many to guess that the same Marvel Zombies featured in What It…? will appear in this film.
The problem with that theory is that it just doesn't make sense; yet, imagining a scenario where Nightmare is seeking to control Strange, and harness his power, could manifest itself in the scene at the end of the trailer, showing a Nightmarish Strange seemingly controlling the dead.
Either way, Doctor Strange in the Multiverse of Madness will be as epic an MCU experience as ever, and we can only hope that Nightmare arrives to push Strange to the very limits of his heroism.
Feature Image Source: Marvel Studios
Thanks for visiting MarvelBlog.com! Want to go to Disney? For a FREE quote on your next Disney vacation, please fill out the form below and one of the agents from MickeyTravels, a Platinum level Authorized Disney Vacation Planner, will be in touch soon!