MarvelBlog News for February 28th, 2022
This week on MarvelBlog News, the Defenders debut on Disney+…but not here.
We also talk about a This Is Us actress joining the MCU, two hot rumors about other actors, and the Evangeline Lilly awkwardness.
Yup, there's confusion and controversy in this week's MarvelBlog News.
This Is Ironheart
If you love weepy dramas, you've no doubt spent the past few years obsessed with This Is Us.
The series debuted to immediate acclaim in 2016 and has scored massive ratings ever since, even as Nielsen ratings for other programs have dwindled.
Early in season two, This Is Us introduced the character of Deja Pearson in an episode called – I kid you not – Déjà vu.
At the time, the actress portraying Deja Pearson, Lyric Ross, was only 14. Now, she's 18 and ready to conquer the MCU.
Sources have confirmed that Ross will appear in Ironheart, reportedly as the best friend of the lead character, Riri Williams.
While details of the series seem vague, even by Marvel standards, internet sleuths sound pretty confident that Ross will play that villain.
That definitely sounds like an MCU origin story: High school or college student develops superpowers, learns that their best friend is also their archenemy.
In the comics, Riri Williams developed her powers at MIT. Since 24-year-old Dominique Thorne is portraying Williams, I'm presuming she'll remain a college student in the series.
The best friend role could go a different way, as it could be a high school student she's mentoring. We probably won't know for sure until Ironheart's release in 2023.
However, we will learn more about Williams in Black Panther: Wakanda Forever, as she's confirmed for a key role in the November release.
Defenders Hits Disney+ in March But…
Disney is being super-weird and mysterious about its former Netflix shows featuring Marvel characters, and MarvelBlog updates are all about getting to the bottom of it.
The so-called Defenders consist of Jessica Jones, Iron Fist, Daredevil, and Luke Cage…and The Punisher is around as well, just not a member of the team.
As I discussed a few weeks ago, Netflix unexpectedly announced that all these shows would leave its streaming service on March 1st.
At the time, we all wondered whether the various series would switch to Disney+ or Hulu soon afterward.
I'm frustrated to say that I still don't have a finite answer to this, just updated information.
On March 16th, most if not all these shows will arrive on Disney+…but only in Canada.
Well, I say that, but some screen captures indicate that some South American countries may be in luck as well.
For this reason, speculation has ensued that Disney plans to make a surprise announcement about the American version of Disney+ soon.
I'm…dubious. Disney has gone straight and narrow with its monthly streaming service release schedule thus far.
They'd really throw a change-up by announcing a sudden arrival in mid-March, especially programs of this stature.
Then again, Moon Knight debuts at the end of the month. Maybe Disney wants to add some hype for the Marvel brand.
That seems wildly unnecessary, but I rule nothing out. Still, I'm not expecting any of The Defenders' shows to appear on Disney+ in America in March.
If that happens, I'll consider it a pleasant surprise.
The Evangeline Lilly Problem
Let me be clear; This is MarvelBlog News; It's just not the right forum for political discussions.
Unfortunately, Disney is facing another public relations mess due to an actress from the MCU speaking her mind on a subject.
I chronicled the awkwardness of the situation between Marvel and Letitia Wright, who plays Shuri in the MCU.
The actress suffered an on-set injury and returned home to England to recuperate.
While Wright was away, word leaked that she hadn't been vaccinated…and well, you remember the drama.
Despite some cover-up attempts by her PR people, "Shuri actress fired" still autofills on Google.
Disney fixed that problem and expected smooth sailing for a while. Then, actress Evangeline Lilly took a surprising approach with her social media.
Generally, people who work in the MCU avoid all hot-button topics, save for a few like Chris Evans and Don Cheadle.
Lilly, a Canadian citizen, supported the trucker blockade that wrecked supply lines in Ottawa.
Oddly, this topic has proven more divisive in the United States than in Canada.
In the country where it was happening, the overwhelming majority of people (more than two-thirds according to polling) wanted the truckers thrown in jail…which they were.
The Real Civil War in the MCU
Lilly, who lives in Hawaii, provided a vocal defense of the truckers and attacked Canadian leadership. She got absolutely destroyed for this on Twitter.
Also, an Ant-Man co-star tweeted this about her comments:
It's so unfortunate when people with a large platform use that platform to share irresponsible things. 😞

— David Dastmalchian (@Dastmalchian) January 28, 2022
Simu Liu, who portrays Shang-Chi, had previously made this heartbreaking post.
Having lost loved ones to COVID, he was understandably upset by Lilly's comments. He tweeted this:
I lost my grandparents to COVID last year. They were still waiting for their vaccines. I'm fortunate to have been double-vaccinated and boosted when I got COVID 2 weeks ago. Felt like a cold.

The media needs to stop spotlighting opinions that are not rooted in facts or science.

— Simu Liu (刘思慕) (@SimuLiu) January 28, 2022
Now, Disney faces another social media outcry to fire a lead in an upcoming MCU movie. And it's facing a civil war among its talents.
Some have speculated that Lilly is closer to getting phased out a la Gina Carano than surviving the storm like Wright did.
At a minimum, Disney needs her through July of 2023. Otherwise, Ant-Man and the Wasp: Quantumania will feature an awkward publicity tour.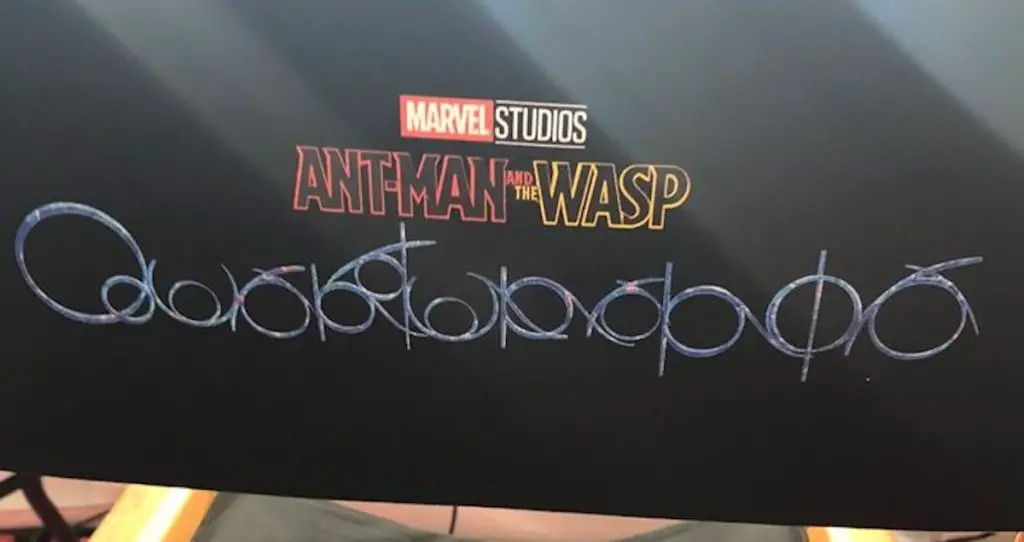 MarvelBlog News Rumor Mill
We've got two rumors this week that really require comment, as you've probably heard both by now.
The first is that Andrew Garfield will appear as Spider-Man in Morbius. Garfield himself isn't commenting, and most involved with the film have denied it.
However, given…*ahem* let's say "recent events," it would make some sense for him to start showing up in other Sony Spider-Verse films.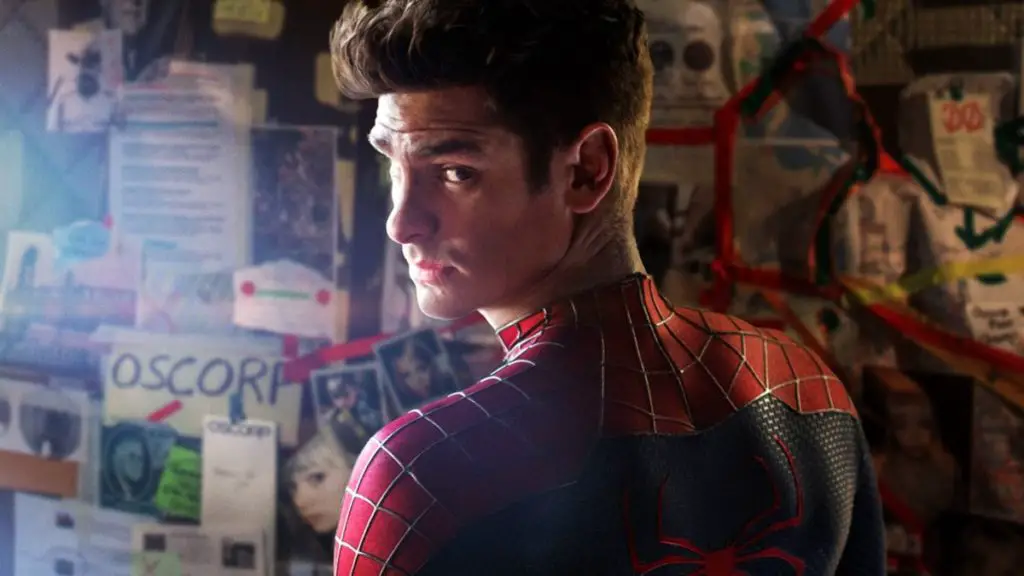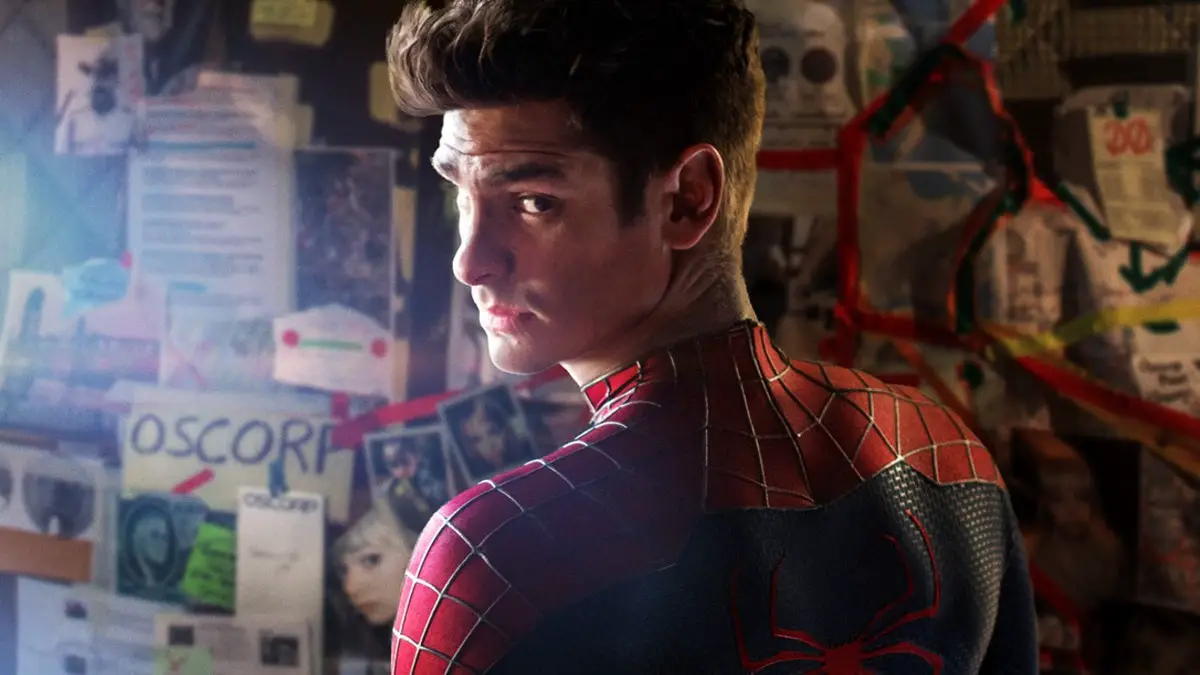 Also, Garfield did just get an Academy Award nomination for Best Actor. So, it'd be smart of Sony to lock him up for a while.
The other rumor circles back to a MarvelBlog discussion from August of 2020. I evaluated the potential candidates to play Wolverine in the MCU.
Well, one of the names from that list is currently denying that he's in Doctor Strange in the Multiverse of Madness. That's a strange thing to do randomly.
You probably only do it if you're in Doctor Strange in the Multiverse of Madness but don't want people to know that.
I won't spoil which of these people is rumored to have won the role in case you haven't heard. But you can google it if you're interested.
I will say that out of all the names on that 2020 list, it's the actor who made the most sense to me.
Finally, just because it's funny…
of course, we got THE meme. #SpiderManNoWayHome swings home on Digital March 22 and on 4K UHD & Blu-ray on April 12!

Pre-order now: https://t.co/Rythp0WfkU pic.twitter.com/pOmV6y3lJr

— Spider-Man: No Way Home (@SpiderManMovie) February 23, 2022
That's our MarvelBlog News for February 28th! Check back here every week for the latest news in everything Marvel
Feature Image Source: Marvel Studios
Thanks for visiting MarvelBlog.com! Want to go to Disney? For a FREE quote on your next Disney vacation, please fill out the form below and one of the agents from MickeyTravels, a Platinum level Authorized Disney Vacation Planner, will be in touch soon!