MarvelBlog News for March 6th, 2022
Welcome true believers to your one-stop-shop for everything happening in the Marvel world; This is MarvelBlog News for March 6th!
This past week, we finally gained clarity on the future of The Defenders on streaming services.
Also, a recent Academy Award nominee joined the dark side of Marvel movies. And Patrick Stewart may have said too much; let me explain in this week's MarvelBlog News.
The Defenders…on March 16th!
We finally gained clarification on Disney's plans for Daredevil, Jessica Jones, and the rest of The Defenders.
The former Netflix programming will debut on Disney+ on March 16th. Yes, that date had previously been for Canada and possibly South America.
Disney has since confirmed that the following series will appear on the service on March 16th:
Daredevil
The Defenders
Iron Fist
Jessica Jones
Luke Cage
The Punisher
Disney will also add Marvel's Agents of S.H.I.E.L.D., nearly completing the collection of recent Marvel programming.
I've talked about this topic a lot over the past few weeks. So, there's no point in going into much more detail here.
All I'll say is that Disney is casting its eye toward an ad-supported version of Disney+. So, at a minimum, Marvel fans should buy this tier of Disney+ when it arrives.
You'll unlock virtually all the MCU stories of the past 15 years in the process.
I do have a tangential comment about this, though. A hairdresser in Texas posted this on Instagram.
Yes, that's multiple recent photos of actress Krysten Ritter with her Jessica Jones look. I'm talking hair AND outfit.
Ritter is currently in Texas filming an upcoming HBO Max series, Love and Death. So, it's interesting that she'd get a Jessica Jones makeover right now.
I think she's filming something. It doesn't have to be anything significant, just a reminder that everyone loves Ritter as Jessica Jones and that she's joining the MCU.
Looking at the schedule, I'm wagering the project is She-Hulk, as it involves plenty of lawyers…and Jessica Jones is constantly breaking the law.
That pure speculation, though. I'm confident we'll hear more about this story in the coming weeks, as Jessica Jones is the One True Defender for many fans.
Bullet Time
Actress and Broadway performer Ariana DeBose has lived a charmed life lately.
DeBose started her career as a contestant on So You Think You Can Dance. The judges that year have a lot of explaining to do, as she didn't advance far.
Still, DeBose leveraged this opportunity into more work on Broadway. First, she played a crucial role in the musical Motown and then Pippin.
However, her next gig is the one that is the career-defining one, at least to date.
DeBose portrayed The Bullet, a hidden character in Hamilton. DeBose's work is so subtle that it requires explanation:
People noticed, though. As soon as the original cast's contracts expired, Hollywood was waiting with buckets full of offers.
The performer leveraged her work into a starring role in Ryan Murphy's The Prom. After that, Steven Spielberg cast her in West Side Story.
Days ago, DeBose earned an Academy Award nomination for her dazzling portrayal of Anita.
Nobody ever knows for sure, but betting sites have installed her as the heavy favorite to win. I currently show her at 1/6. Suffice to say she's probably gonna win.
Not coincidentally, Sony just threw a dump truck full of money in her direction. The studio has cast DeBose as the female lead in Kraven the Hunter.
Insiders suggest that DeBose will portray Calypso, a voodoo priestess who digs Kraven and haaaaaates Spider-Man.
Obviously, this is a big get for Sony. DeBose has her pick of roles right now.
So, you can and should expect Calypso to play an integral part in upcoming Sony/Spider-Verse movies.
Marvel News and Notes
We've had a slow news week, and I presume the explanation involves world events. Marvel doesn't want to distract people from that with more trivial headlines.
Still, I do have a few news items of note. First, Patrick Stewart is currently running the media gauntlet for Picard season two.
Obviously, virtually every interviewer is pressing Stewart for information regarding his role in Doctor Strange in the Multiverse of Madness.
At one point, Stewart effectively confirmed that he is in the film, which we all know from the trailer. It would be obnoxious of Marvel to use his voice but not him in an onscreen role.
However, Stewart apparently heard from Marvel about being too loose-lipped. So lately, the closest thing he's said to a significant quote is:
"All I can say to you is we'll have to see. But bear in mind that Professor Xavier has already died twice. I think he must have some sort of Superman quality."
I genuinely wonder whether Stewart even realizes that Superman isn't a Marvel character. But who cares?! Professor X is back, baby!
Speaking of the Doctor Strange sequel, the current rumor right now involves reshoots.
Sam Raimi's favorite person in the world, Bruce Campbell, recently said the following: "A majority of the film was reshot extensively."
Campbell told his diehard fans that they may get disappointed about his presence in the film. So, he was tamping expectations.
If anyone in the world would know what Raimi had done with a movie, it's Campbell. As such, I'm taking this at face value.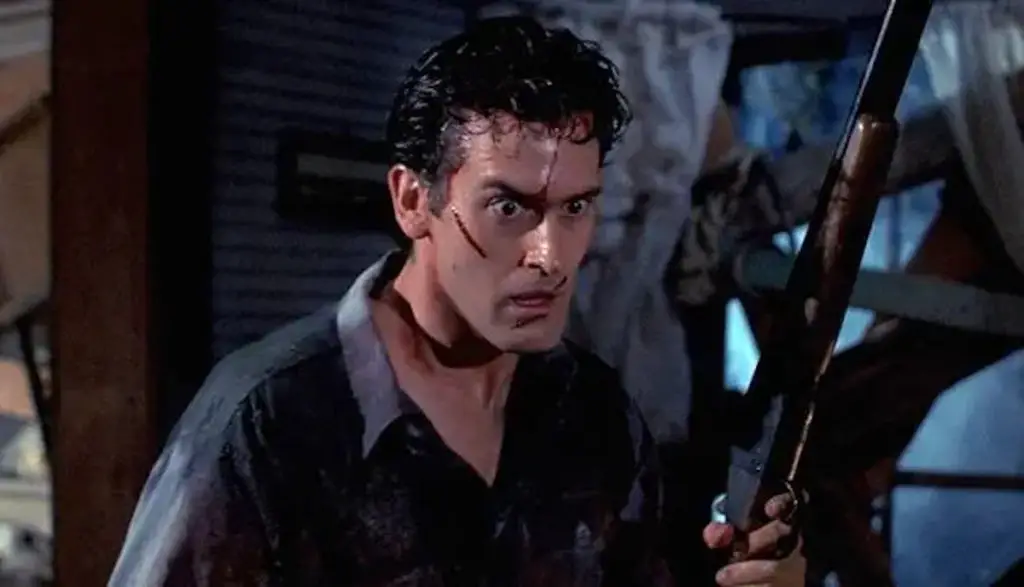 Marvel apparently used the pandemic to perform massive reshoots. What does this mean? Nobody can say for sure.
Finally, Dermot Mulroney's role in the MCU is apparently as…the President of the United States. Here's the (unconfirmed) tweet:
Actor Dermot Mulroney has seemingly been cast as the #MCU's new President of the United States! Photo & details: https://t.co/F1bqXTIUeQ pic.twitter.com/Ac0QgPpF2i

— MCU – The Direct (@MCU_Direct) March 2, 2022
That is your MarvelBlog News for March 6th, 2022! Check back with us every Monday for everything happening in the Marvel Universe
Feature Image Source: MarvelBlog News
Thanks for visiting MarvelBlog.com! Want to go to Disney? For a FREE quote on your next Disney vacation, please fill out the form below and one of the agents from MickeyTravels, a Platinum level Authorized Disney Vacation Planner, will be in touch soon!