MarvelBlog News for October 17th, 2022
With one project in shambles, Marvel just lost a game of dominos.
The ripple effects have impacted several titles, including one recently announced and the next Avengers: Endgame kind of project.
We'll talk about what has happened in the latest MarvelBlog News.
Blade and the Domino Effect
As I discussed in the previous MarvelBlog News update, the Blade project has collapsed. No, it's not over, but it's in what we once called turnaround.
That's when a project lacks principal talent like a director and cannot meet its production date.
Well, turnaround more accurately occurs when one studio gives up and lets another studio try. Obviously, that cannot happen with Blade.
If Disney hadn't committed so much to the MCU, Blade would be in a world of hurt. Disney has either fired the director or pushed the person so hard that they quit.
Blade theoretically should have entered production next month, but that obviously won't happen.
As mentioned two weeks ago, 2023 filming appears much more likely. For that reason, the project is unlikely to see the light of day until 2024.
Disney has now confirmed that assertion by modifying its entire release schedule.
As we've seen multiple times since the pandemic's start, the entire MCU schedule earns more scrutiny when one project suffers a delay.
Usually, more projects switch release dates, which is exactly what happened here.
For starters, Disney has confirmed Blade's new release date as September 6th, 2024.
When I say "confirmed," what I really mean is that Disney is wishing and hoping that this happens. As is, Marvel has pushed back Blade's release by 10 months.
Theoretically, that gives the studio six months of breathing room to decide what happens next.
Currently, the only thing holding this project together is the presence of two-time Academy Award-winning actor Mahershala Ali.
If Ali weren't involved, this project could be dead right now.
Still, despite all its woes, Blade isn't really the story here, as we knew this was coming. So instead, let's talk about the other release date changes.
What Just Moved?
Did Blade's new release date sound familiar? It should be because we just mentioned it a few days ago.
Deadpool 3 had just staked out the date of September 6th, 2024, as its future home.
Since Marvel isn't about to release two titles on that date, something had to give.
So, Deadpool 3, which has only been officially confirmed for a few weeks, has already suffered a delay. It'll now debut on November 8th, 2024.
Let me be clear that I think this move probably would have happened anyway.
While I'm one of the people who persuaded Hollywood that you can release any title on any weekend and earn roughly the same box office, we're in new territory here.
Since the pandemic has shriveled overall box office revenue, old habits are creeping back, and I'm not even sure they're bad ones.
The first 10 days of November are historically a dynamic time for opening weekend box office, at least for tentpole titles.
For this reason, I totally think Disney would have ultimately positioned Deadpool 3 in early November anyway.
Those Ryan Reynolds/Hugh Jackman videos have created an instant, intense buzz.
Still, the other ripple effects aren't as positive. One of them isn't even a surprise, but it does demonstrate sustained frustration.
Fantastic Four has dropped from its old date of November 8th, 2024, to February 14th, 2025.
Marvel simply hasn't made enough headway with this project and may yet need to delay it more.
We still don't have a cast for a big-budget film that's ostensibly 28 months from release.
The Big Release Date Change
Finally, there's the attention grabber of the bunch. Avengers: Secret Wars has suffered a six-month delay.
This is an instance of history repeating itself. When Marvel first announced Secret Wars as the ultimate Avengers film for this cycle, it was coming out in 2024.
That release date signified only a six-month gap between the next Avengers title, Avengers: The Kang Dynasty, and the final one.
Remarkably, that's the same strategy Disney once employed with Avengers: Infinity War and Avengers: Endgame.
The two projects were to film back-to-back and possibly debut as one super-sized title. But, then, cooler heads as everyone realized that idea was dumb from an artistic AND economic perspective.
You shouldn't rush two projects that should earn at least $1.5 billion at the box office. I have no idea why Marvel planned that for Avengers: Secret Wars.
Thankfully, common sense has prevailed. Now, this MCU cycle's de facto Avengers: Endgame title will debut on May 1st, 2026.
I'm gonna add a "probably" here, as there's a weird bit of Avengers history involved.
Marvel moved up the debut of Endgame by a week to give it an official release date of April 26th, 2019.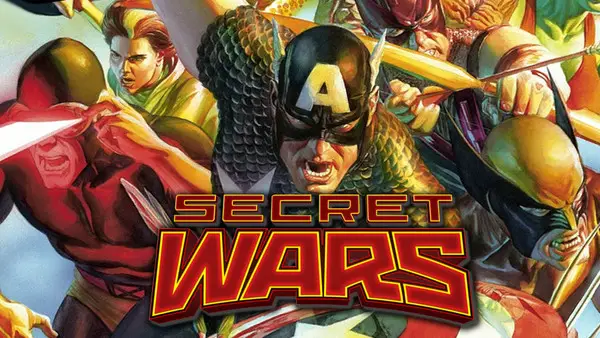 Don't be surprised if Secret Wars follows a similar pattern in 2026. Marvel and Disney love their symmetry.
Still, the larger picture here is that two projects haven't gone as smoothly as Marvel had hoped.
Indecision has slowed the pre-production of Fantastic Four, but that title finally appears to have forward momentum.
Meanwhile, Blade is an absolute mess. If Mahershala Ali decides that he wants out, it could die.
However, what I suspect is that Marvel will pay careful attention to the trajectory of Werewolf by Night and use that title for inspiration.
We'll likely get a better Blade project because of this delay.
Feature Image Source: Marvel
Thanks for visiting MarvelBlog.com! Want to go to Disney? For a FREE quote on your next Disney vacation, please fill out the form below and one of the agents from MickeyTravels, a Platinum level Authorized Disney Vacation Planner, will be in touch soon!