Marvel Reveals First 'Ant-Man and the Wasp: Quantumania' Poster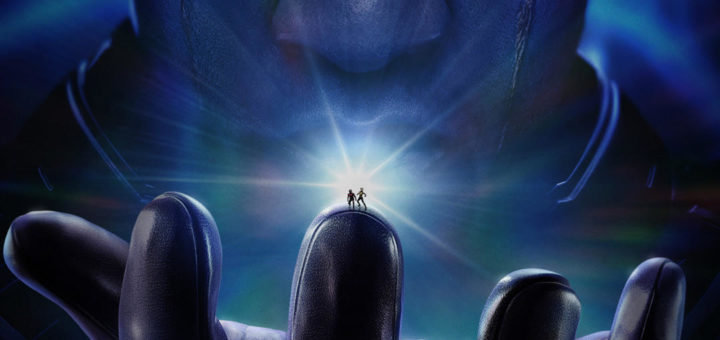 Alongside the first trailer, Marvel has revealed the first Ant-Man and the Wasp Quantumania Poster.
The first blockbuster of 2023 is fast approaching, and it will be epic. As Ant-Man and the Wasp will face their toughest challenge yet.
A film that brings the next great MCU villain to the fold. The third MCU Ant-Man film may be one of Marvel's most important.
After some Twitter teasers, the trailer finally arrived. Concurrently it delivered the first taste of what should change everything.
Scott Lang, his daughter Cassie, and the Van Dyne family are back in the Quantum Realm. Although this time, they'll uncover some mind-bending secrets.
One of those is the presence of the terrifying Kang. With Jonathan Majors back and more dangerous than ever.
The project should set in motion Phase Five of the MCU. Priming the eventual Avengers films that will involve Kang.
Although this experience will introduce fans to just how treacherous he can be.
Alongside the first trailer, we have the first Ant-Man and the Wasp: Quantumania poster.
Marvel Studios' #AntManAndTheWasp: Quantumania arrives 2.17.23. pic.twitter.com/KyfnLOAovR

— Marvel Entertainment (@Marvel) October 24, 2022
Featuring Majors terrifying Kang, we get our first good look at the character. The most noticeable alteration to his comic counterpart is the scars down his face.
We have seen a snippet of who Kang is already. The MCU has revealed the head of TVA to be a character named He Who Remains.
Also played by Majors, he is a variant of the Kang we see here. But their images are where the similarities seem to stop
Ant-Man and the Wasp: Quantumania releases this February 17th!
Feature Image Source: Marvel Studios
Thanks for visiting MarvelBlog.com! Want to go to Disney? For a FREE quote on your next Disney vacation, please fill out the form below and one of the agents from MickeyTravels, a Platinum level Authorized Disney Vacation Planner, will be in touch soon!