MarvelBlog News for January 22nd, 2023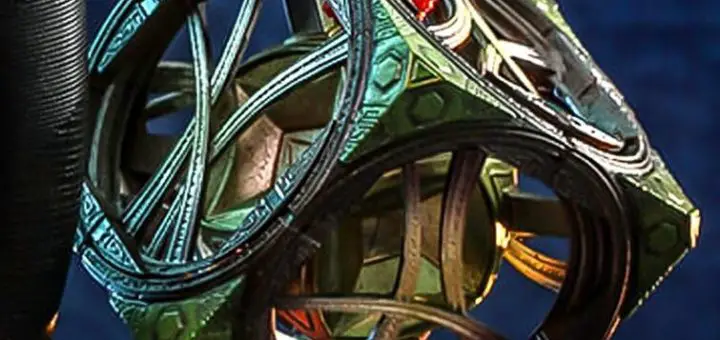 Disney achieved a significant box office victory this week, but it doesn't involve any single movie. I'll explain in the latest MarvelBlog News!
The MCU Returns to China
The United States and China have experienced frigidity in their political relationship during the pandemic.
As part of the fallout from this unpleasantness, American companies have struggled to maintain their business relationships in China.
While that's a trivial concern in the greater scheme, the problem has impacted the bottom line of several businesses.
The Walt Disney Company has definitely suffered due to the icy political climate.
One specific problem stems from international box office woes. Disney has already struggled with theatrical releases in the Middle East.
Simultaneously, the company had no choice but to cut ties with all Russian business enterprises.
Even worse, China refused to exhibit many Hollywood films during the past two years. This practice cost Disney countless box office ticket sales.
On more than one occasion, Disney's most recent CEO suggested that the company's movie division would have remained steady if not for this imbalance.
Well, the tide has finally turned for Disney. Next month, two different Marvel Cinematic Universe releases will screen in China.
More than three months after its release, Black Panther: Wakanda Forever will play in Beijing on February 7th.
Soon afterward, Ant-Man and the Wasp: Quantumania will screen day-and-date in China, which is what Disney wanted all along.
So, after going more than three years without a Chinese release, the MCU will receive two in a matter of 10 days!
Folks, this is a big deal. The last MCU movie that played in China was Avengers: Endgame!
Importantly, China never confirmed the de facto ban, nor did officials there explain what Disney did wrong.
Speculation centered on some of Disney's characters not fitting China's political landscape. However, it's just as likely that Eternals director Chloe Zhao's comments on her home country played a factor.
No matter the reason, the ban has ended!
About Marvel's Next Two Movies
The international box office news bodes well for Marvel's next two releases, Quantumania and Guardians of the Galaxy Vol. 3.
Both films have assigned cast members on press junkets this week. So, we learned a lot more about the titles.
For example, here's the Ant-Man cast speaking about the ascension of the Kang Dynasty:
You've purchased your tickets, right? If not, you need to do that now. We bought ours on day one, and most of the good seats had already sold out.
Fans of The Good Place should also take note. Our beloved Chidi Anagonye, William Jackson Harper, has finally revealed his Quantumania character.
A new #AntManAndTheWaspQuantumania image reveals the first look at The Good Place star William Jackson Harper's MCU role, a mysterious telepath from the Quantum Realm named Quaz 😯 https://t.co/GctzhchlIu pic.twitter.com/d3IsRQ2vFw

— Screen Rant (@screenrant) January 16, 2023
Remember how surprised everyone was when they found out that Chidi/Harper was super-jacked? Yeah, he's looking super-intense here.
All we know about the character thus far is that he's a Quantum Realm telepath named Quaz.
However, I know that Marvel's team loves The Good Place every bit as much as I do. As such, I fully expect this character to prove essential to the MCU.
Meanwhile, James Gunn and the Guardians cast have also spoken up about what to expect.
For starters, Gunn stated that no matter what you know of Adam Warlock, he is "definitely not a good guy" in Vol. 3.
Since Warlock was genetically built to take revenge on the Guardians, you can safely expect him to terrorize a LOT of people.
Speaking of Gunn, he strongly hinted that various members of the Guardians team will pop up in DC Comics films in the future.
Now that Gunn is calling the shots at DC, he wants to assign his close friends some prime roles in the DCU.
Given Dave Bautista's recent comments about the MCU, I suspect he's first in line for the transition.
A Surreal Blast from the Past
In many ways, Marvel fans owe the existence of the MCU to Isaac "Ike" Perlmutter, the former CEO and current Chairman of Marvel Entertainment.
Perlmutter acted aggressively to secure a stake in Marvel as the company battled bankruptcy in the 1990s.
Alas, Marvel fans mostly despise him because he famously undercut Kevin Feige at every turn.
The billionaire and his creative lead bumped heads so many times that Disney CEO Bob Iger had to step in.
Iger reorganized Disney specifically to prevent Feige from reporting to Perlmutter. If not for that, Feige likely would have left Marvel.
At the time, everyone hailed Feige as the victor, the rare common man to battle a billionaire and win.
Alas, Perlmutter took that defeat hard. Like Baron Zemo, he has apparently plotted revenge.
This past week, we learned that Perlmutter has pushed another billionaire, Nelson Peltz, to join Disney's Board of Directors.
Iger has strongly opposed this move, recognizing that Perlmutter seeks retribution.
So, if you hear that there's an activist investor trying to force his way onto Disney's Board, you know why. It's because Feige wanted to make Black Panther and Captain Marvel.
Imagine being someone upset because those two films turned into mega-blockbusters. What a sad life.
Marvel Miscellany
We've got a few production items of note this week. For starters, Production Weekly indicates that Wonder Man will begin filming in March.
So, that MCU project is a LOT closer to happening than anybody had anticipated.
Production Weekly also shows that the long-awaited Blade reboot will enter principal photography this summer.
As a reminder, this project almost fell apart entirely during the second half of 2022. Marvel would feel fortunate if it could pick up the pieces that quickly.
Ordinarily, once films enter turnaround by losing their director, they end up in limbo for years.
Marvel obviously feels good about the Mahershala Ali casting and has pushed forward despite the recent setbacks.
The summer will prove busy at Marvel's various production locations. Actress Julia Louis-Dreyfus confirmed that Thunderbolts films in June.
Also, the former Veep/Seinfeld star emphasized that she gets into a few donnybrooks. "I really want to fight." I bet she's got a mean right cross.
We've also got one confirmed casting tidbit this week. The long-rumored appearance of Nikki M. James in Daredevil: Born Again is now set in stone.
The Tony Award-winning actress most recently appeared in the Apple TV+ series, Severance.
Finally, I've got some excellent news to share with you! Actor Jeremy Renner has returned to his home, where he will continue to convalesce!
The man we know as Hawkeye confirmed that he broke 30 (!) bones when a snowplow pinned him. So, it's a genuine miracle he's out of the hospital so soon.
Renner stated the following about the latest episode of his TV series, Mayor of Kingstown: "Outside my brain fog in recovery, I was very excited to watch episode 201 with my family at home."
Thanks for visiting MarvelBlog.com! Want to go to Disney? For a FREE quote on your next Disney vacation, please fill out the form below, and one of the agents from MickeyTravels, a Diamond level Authorized Disney Vacation Planner, will be in touch soon!