MarvelBlog News for February 19th, 2023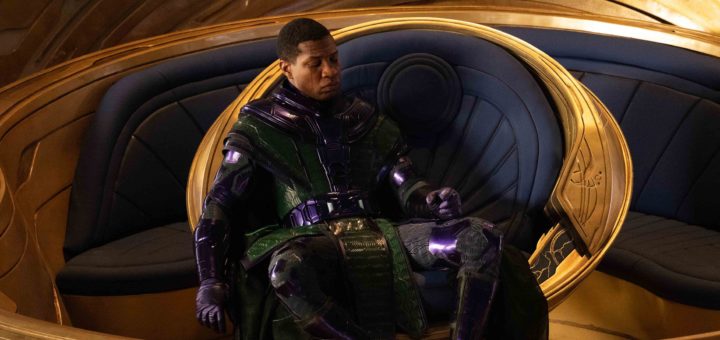 This weekend, Marvel entered a new era, as Kang menaced Scott Lang and his family.
We'll spend most of our time talking about Ant-Man and the Wasp: Quantumania in the latest MarvelBlog News!
Quantumania Box Office
For the second time in three months, a new Marvel Cinematic Universe entered theaters…and we probably shouldn't get used to that.
Disney CEO Bob Iger recently indicated that the company will shave its content budget.
As part of those plans, Disney likely spreads out future MCU releases. In fact, several previously announced Disney+ series are facing potential delays.
At a minimum, Disney just declared that The Marvels won't debut in theaters this summer.
Instead, the Captain Marvel sequel will open in November on the same weekend as Black Panther: Wakanda Forever just did.
So, there's a lot riding on Quantumania and Marvel's next movie, Guardians of the Galaxy Vol. 3.
On the Guardians front, it just dominated Super Bowl views with more than 134.1 million during the 24 hours after the Big Game.
Did Quantumania perform similarly? That answer largely depends on what you were expecting.
Disney targeted a President's Day opening weekend to give the film a fourth massive day of box office to start.
In addition, the film opened two days early in a couple of key international markets…and the results are mostly good, depending on your criteria.
Quantumania earned $17.5 million from Thursday sneaks on its way to Friday box office of $46 million.
For the three-day weekend, Disney estimates Quantumania at $104 million. Over four days, the total grows to $118 million.
Obviously, today is Sunday, which means the Monday estimate could prove inaccurate, whether it's high or low.
Worldwide, the number that has become the real measuring stick these days, Quantumania earned $225.3.
While that total isn't quite as good as other recent MCU titles, please don't lose sight of one thing. It's Ant-Man.
Literally nobody on this planet ever believed an Ant-Man movie would open to these numbers.
Quantumania's Reception
I hate to be the bearer of bad news here, but the word of mouth for Quantumania is…lackluster.
Frankly, we're talking about the worst reception since Eternals, which means it's bottom of the barrel for an MCU title.
As I type this, the third Ant-Man movie claims an IMDb score of 6.6 out of 10.
For comparison, Black Panther: Wakanda Forever, which got review-bombed by some *ahem* troubled souls, sits at 6.8 out of 10.
Similarly, the divisive Dr. Strange in the Multiverse of Madness claims a 6.9 out of 10.
Even the worst received of the bunch, Thor: Love and Thunder earned a 6.3 out of 10.
Given the way that grading works on IMDb, Quantumania may be looking up at Thor 4 soon.
At Rotten Tomatoes, the Ant-Man news started poorly and then fell off the table.
The early critics, the one Disney/Marvel cherry-picked, gave the sequel a marginal 61 percent grade.
Now that the other reviews are in, Quantumania sits at 48 percent after 223 reviews. Yes, more than half the critics disliked it.
I don't know whether my review has published yet, but I've seen the movie. So, I believe that both fans AND the critics of Quantumania are correct. It's deeply flawed but fun.
Cycling through other recent MCU movies, Thor 4 finished at 64 percent fresh, while Dr. Strange 2 managed 74 percent.
Wakanda Forever, unquestionably the best of the four films, earned an 84 percent Fresh rating. It's the only indisputable winner in terms of critical reception.
Meanwhile, Quantumania will battle Eternals for the bottom of the barrel. The 2021 film finished at 47 percent Rotten.
Right now, I struggle to envision Quantumania doing better, as later reviewers tend to turn on less popular projects.
About Word of Mouth
We can use Eternals as a gauge for Quantumania. The Audience Score for the 2021 film was 77 percent.
That's way lower than Wakanda Forever (94 percent) or Dr. Strange 2 (85 percent). It's tied with Thor 4's 77 percent.
Quantumania has proven more popular with Rotten Tomatoes fans thus far, as it's hanging in there at 85 percent, the same as Dr. Strange 2.
Alas, Quantumania likely sinks from here, as that's how Audience Score typically works at Rotten Tomatoes.
The other measure we use to determine staying power is the Cinemascore.
This metric indicates how pleased opening day audiences are with new films.
If you go see something the first possible day, you're the target demographic and thereby most inclined to like the film.
For this reason, Cinemascore's grading gets pretty wacky. Anything under a B+ is actually terrible, while a B+ means mediocrity.
Dr. Strange in the Multiverse of Madness graded as a B+, as did Thor: Love and Thunder.
Wakanda Forever aced its test with an A, while Eternals disappointed with a B.
These grades give you an idea of how to evaluate Quantumania, and the news isn't great. The film managed only a B Cinemascore. So, yeah, it's not great.
In short, the third Ant-Man movie has done absolutely nothing to silence the growing number of critics of the MCU.
Ant-Man and the Wasp previously managed an A+, while the original Ant-Man managed an A. This franchise is trending hard in the wrong direction.
What do these metrics indicate for Quantumania's ultimate box office tally? The signs are gloomy.
However, Disney CEO Bob Iger did secure a Chinese theatrical release, which will help some. Chinese critics believe it will be a box office dud there, though.
Thanks for visiting MarvelBlog.com! Want to go to Disney? For a FREE quote on your next Disney vacation, please fill out the form below, and one of the agents from MickeyTravels, a Diamond-Level Authorized Disney Vacation Planner, will be in touch soon!