MarvelBlog News for March 5th, 2023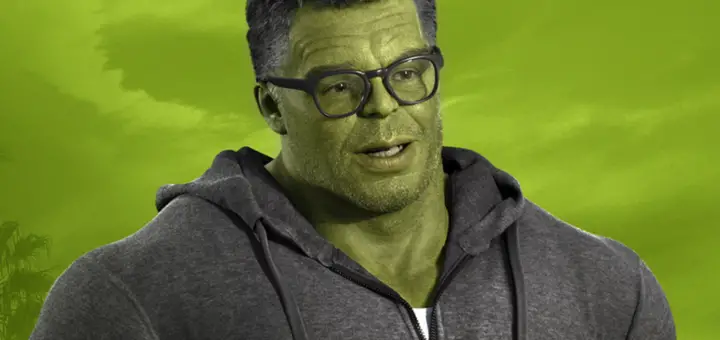 One of the strangest divisions in Marvel could be coming to an end if one financial analyst proves correct.
I'll explain in MarvelBlog News.
It's a Licensing Nightmare
Few Marvel fans are intimately familiar with the world of corporate intrigue…and why would they be? It's a deadly dull subject.
Still, you should pay attention this time, as one analyst for Citi has proposed something that could end years of frustration within Marvel.
Many years ago, Marvel entered bankruptcy. This happened in the 1990s, which is why it feels like forever ago. You might not even know it happened.
During these dark financial years, Marvel tried many ways to make money quickly.
During this timeframe, the comic book industry hadn't yet struck it rich in Hollywood, save for the stray Batman film.
Marvel took an odd approach with some of its properties. For example, the studio licensed its theme park rights to Universal Studios in perpetuity.
As things stand, Disney can never build a Spider-Man attraction east of the Mississippi River due to this nearly-30-year-old agreement.
Similarly, even though Disney owns Marvel Comics in its entirety, not all comic book characters are included.
Marvel licensed the Spider-Man film and television rights to Sony Pictures, a deal that included all the characters in the Spider-Man library.
A Modest Proposal…
Later, as Marvel tried to launch a new series of films, it agreed to a distribution license with NBCUniversal.
The characters in this agreement were/are Namor and The Incredible Hulk.
If the details of this sound familiar to you, it's because they've come up twice recently.
When Black Panther: Wakanda Forever opened in theaters, actor Tenoch Huerta casually mentioned that a standalone Namor movie wasn't in the offing.
He said that because Disney lacked the licensing rights to make a Namor film. To do so, it'd need the consent of Universal Pictures.
Similarly, the Hulk has never starred in his own film in the MCU, at least not unless you count the Ed Norton one. It was a Universal Pictures movie, too.
So, while we have watched Mark Ruffalo portray The Hulk several times, he hasn't starred in a standalone Disney film.
Instead, Marvel must use the character as a supporting player in Disney movies and television series.
That's part of the reason why Disney chose She-Hulk as a streaming series. It could use Ruffalo's The Hulk as a co-star rather than a star.
Disney introduced a beloved new character, Jennifer Walters, as Bruce Banner's cousin, and brought back The Abomination as well.
Both those moves were acceptable under the quirks of the Universal Pictures/Marvel/Disney business contracts.
Here's the thing about Universal Pictures: It's a subsidiary of NBCUniversal, which happens to be a subsidiary of Comcast.
Here's the other thing. Comcast is currently courting Hulu as much as any corporation can.
Comcast owns one-third of Hulu, but Disney controls the rest. So, Comcast stays out of the daily operations…but it wants in.
According to Jason Bazinet, a financial analyst at Citi, this aspiration could lead to a trade.
Fantasy Trades Come to Wall Street
Here's the gist. Comcast often negotiates via the media. It leaks information via sources like Bazinet.
Sure, the analyst could be guessing/predicting on their own, but Comcast has recently used its own mediums to relay hints about what it wants in other ventures.
So, nothing would be abnormal about Comcast asking an ally to posit this idea publicly. And the idea is tantalizing.
According to Bazinet, Comcast would willingly trade Disney back the distribution and licensing rights to Namor and The Incredible Hulk.
In other words, Disney would trade controlling interest in Hulu to Comcast in exchange for billions of dollars and the rights to characters it owns but cannot use in standalone stories.
The permutations from this transaction could get kinda crazy, as theme park rights could be involved as well.
We won't worry about any of that stuff for now. What matters is that if Disney reclaims Namor and Hulk, more possibilities arise.
As things stand, Huerta has claimed that he doesn't know when Namor will reappear in the MCU.
Producers have suggested the character will play a factor in Avengers: The Kang Dynasty, but even the actor isn't sure about his place in the MCU.
Similarly, Mark Ruffalo has never starred in a solo Hulk movie, which is both ridiculous and an injustice.
If Disney made this trade, it could use the two characters in ways that aren't currently available.
Is that worth the loss of Hulu? Only Disney can decide that. However, the fact that an analyst has suggested the idea is a positive.
Now, Disney and Comcast can discuss whether there are ways for Marvel to regain its own characters. Some of those ideas might not even involve Hulu.
Consider this a starting point in a negotiation, one with exciting potential.
Marvel Miscellany
Speaking of Namor and Wakanda Forever, the Nielsen ratings have arrived for its first few days on Disney+.
Variety notes that the film has absolutely destroyed all streaming expectations. Black Panther 2 claimed the third-best movie performance Nielsen has ever tracked.
Now, that's a bit misleading, as Nielsen has only tracked streaming ratings for about three years.
Even so, the only two movies that ever did better were Hocus Pocus 2 and Glass Onion: A Knives Out Mystery.
For the week of January 30th through February 5th, Wakanda Forever was the most-watched program on streaming.
Perhaps more impressively, it beat the second place title by 50 percent. So, if you were watching something on streaming in early November, it was probably Black Panther 2.
In news that's kind of a bummer, the writer for Ant-Man and the Wasp: Quantumania has taken its reception hard.
Jeff Loveness, who claims the sole writing credit on the film, a rarity for modern Hollywood tentpoles, admits that "those reviews took me by surprise."
The scribe later adds, "I was in a pretty low spot… Those were not good reviews…"
Amusingly, Loveness proved especially sensitive to criticms of MODOK, a character I wish hadn't been in the film.
The writer said that his immediate reaction was, "No, (they) are wrong! I'm right! MODOK is great!" He's wrong about this, but I admire his pride in his work.
Speaking of Quantumania, its current global box office take is $420 million.
On the bright side, Creed III destroyed expectations with $58 million during its opening weekend. That's a good sign that people view Jonathan Majors as a superstar.
Finally, I wasn't sure whether word would arrive before this went live, but I'm awaiting news of additional delays in MCU projects.
Disney's new mantra is, "Less is more."
Thanks for visiting MarvelBlog.com! Want to go to Disney? For a FREE quote on your next Disney vacation, please fill out the form below, and one of the agents from MickeyTravels, a Diamond-Level Authorized Disney Vacation Planner, will be in touch soon!