MarvelBlog News for March 12th, 2023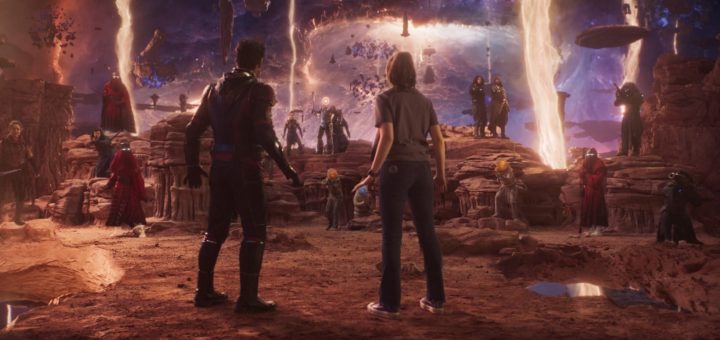 This week: Bob Iger acknowledges some recent Disney complaints, the Punisher joins the MCU, and Hugh Jackman eats too much.
Disney CEO Discusses Marvel's Future
Bob Iger, the CEO of The Walt Disney Company, possesses a unique view of the Marvel Cinematic Universe.
In 2009, after the MCU had previously started as a Marvel Studios project, Iger spearheaded the acquisition of Marvel Entertainment.
A few years ago, Iger planned Disney+ from the ground up. As part of the CEO's strategy, he intended to create MCU television series as anchor programming.
Later, Iger left Disney just before the pandemic. While he was away, he couldn't help but notice the criticisms the MCU faced.
Some fans lamented the quality of various projects. Similarly, others believed that the onslaught of MCU titles reduced the uniqueness of each one.
During a recent Morgan Stanley investor conference, Iger ruminated on the overall perception of Marvel.
An interviewer asked about the health of Disney's core franchises. At this point, Iger commented on how Disney recently canceled two Star Wars films.
What does that have to do with Marvel? One of them had been a Kevin Feige project.
Also, the decision reflects an evolving perception of Disney properties that I've previously discussed.
Recent Disney theatrical release schedule adjustments have reflected a changing philosophy behind the scenes at Marvel.
Iger just confirmed that Disney will emphasize quality over quantity from now on.
In other words, we'll witness more space between Marvel releases, which explains why some of the titles mentioned here will no longer debut in 2023.
Notably, that wasn't the big story, though. Iger also hinted at a strategic change throughout the MCU.
Quantumania Disappointed
Ant-Man and the Wasp: Quantumania hasn't finished its theatrical run yet. Still, we all know the truth here. It has underachieved at the box office.
Now, the news isn't all bad for Marvel. Jonathan Majors followed Quantumania with Creed III, a film that cemented his status as an A-list actor.
Disney needs Majors on that level since he's the anchor of the next three years of MCU programming. The hope is that Kang becomes Thanos+.
Still, Iger recognizes that Quantumania isn't good enough. In fact, he tacitly admitted that some other recent projects may not have been the right call, either.
During the interview, Iger stated, "I think what we have to look at Marvel is not necessarily the volume of Marvel storytelling but how many times we go back to the well on certain characters."
Later, Disney's CEO added, "Do you need — sequels typically work well for us. Do you need a third and a fourth, for instance, or is it time to turn to other characters?"
Now, I'll add that Iron Man 3 was a massive blockbuster with $1.2 billion in box office. Similarly, Thor: Ragnarok earned $854 million.
However, Thor: Love and Thunder grossed less than its predecessor, and Quantumania is struggling mightily.
Those are the third Ant-Man and fourth Thor movies. Iger's growing belief centers on prioritizing new characters rather than established ones.
In short, Iger thinks that slotting Kang in the third Ant-Man was a mistake.
If Marvel and Feige could get a re-do, they'd have introduced (this version of) the character with a different Marvel character or possibly a sequel.
For example, The Marvels could have used Kang as an enemy, as could the Fantastic Four, an idea that longtime comic book fans would appreciate.
The Punisher Joins the MCU
That's Iger's overriding point here. Marvel hasn't done enough to distinguish its later sequels.
The CEO points out that more than 7,000 characters exist in Marvel comics. Why did Ant-Man get three movies? Sure, we all love Paul Rudd, but it's ANT-MAN!
The change in Marvel planning will have ripple effects throughout the MCU. Only recently, I mentioned the likelihood of a third Doctor Strange film.
I'm genuinely curious whether that story unfolds now. Would Disney prefer Eternals 2, a sequel to an unpopular MCU film, rather than Doctor Strange 3?
Also, what happens with Thor? The fourth film in that franchise set up an encounter between Thor and Hercules in a sequel.
Will Disney greenlight a fifth film, or will that face-off occur in a different project?
I'm honestly unsure how much to read into Iger's comments here, but he's not wrong with his logic.
Quantumania proved the wrong project to establish Kang as the next terror of the MCU.
Meanwhile, Disney has delayed several MCU television series. There's a growing belief, albeit an unconfirmed one, that What If…? won't debut in 2023.
That would be wild to me. Meanwhile, Daredevil: Reborn is currently filming and could easily air episodes in 2023. I'm told that it won't, though.
Disney wants these new gaps between projects so that each Marvel story feels special.
On the plus side, Marvel has confirmed that Jon Bernthal will appear in the series as The Punisher, an antihero so popular he got his own Netflix series.
So, we've got the dream cast of Bernthal, Charlie Cox, and Vincent D'Onofrio. Now, all we need is Deborah Ann Woll and Elden Henson returning.
Currently, casting sheets don't list Karen Page or Foggy Nelson, which is a bit of a bummer. Still, The Punisher is back!!!
Marvel Miscellany
Speaking of What If…?, you'll want to visit this page on Marvel's site. Season two will introduce a new character, Kahhori.
Marvel describes the character as "a young Mohawk woman, on a quest to discover her power."
Kahhori's life changes when "the Tesseract (falls) to Earth and (lands) in the sovereign Haudenosaunee Confederacy before the colonization of America."
Importantly, Disney has used the Mohawk language for the entire episode. Also, the name Kahhori means "she stirs the forest." We'll find out how in season two.
Finally, in news I don't even know how to process, Hugh Jackman has started training for Deadpool 3.
The actor thanked his personal chef while revealing that he currently eats more than 8,000 (!) calories per day.
According to Variety, Jackman's daily diet includes "Jackman's meals include black bass (2,000 calories), Patagonia salmon (2,100 calories), two chicken burgers (around 1,000 calories each) and two grass-fed sirloins (1,100 calories each)."
Gross.
Thanks for visiting MarvelBlog.com! Want to go to Disney? For a FREE quote on your next Disney vacation, please fill out the form below, and one of the agents from MickeyTravels, a Diamond-Level Authorized Disney Vacation Planner, will be in touch soon!
Featured image credit: Marvel