Disney FINALLY Fires Isaac Perlmutter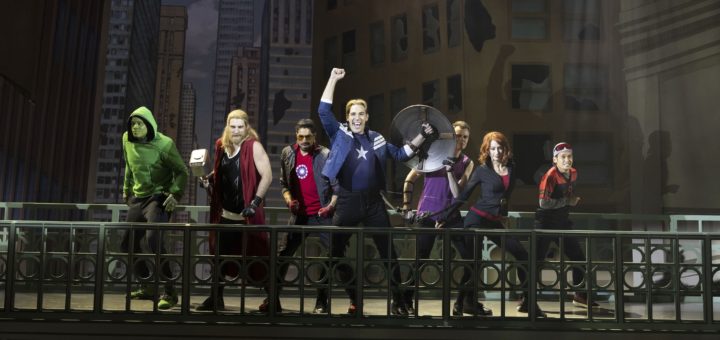 Today is a strange day on MarvelBlog.
For the first time since the blog's inception, the most essential Marvel employee no longer works for the company.
Yes, The Walt Disney Company has finally done the unthinkable. It has fired Isaac Perlmutter, the person most responsible for making Marvel what it is today.
Let's talk about what just happened while giving the devil his due.
The Chaotic Isaac Perlmutter
Marvel fans have held love/hate feelings for Isaac "Ike" Perlmutter for a quarter-century now.
The former toy salesman on the streets of New York City – yes, Perlmutter was once a street hustler – leveraged an existing toy contract to purchase Marvel in 1998.
Frankly, the negotiations weren't that difficult. The company was barely a year past bankruptcy at this point and lacked suitors.
To Perlmutter's credit, he recognized from his toy sales the untapped potential for Marvel Entertainment. He was absolutely correct.
In truth, anyone who has ever loved a Marvel movie owes a tremendous amount of gratitude to Ike Perlmutter. None of this would have been possible without him.
Marvel could just as easily be a dead brand or a division of DC Comics without him. So, it's almost weird how much people hate him.
Don't get me wrong. People should hate him. He's a real-life supervillain whose acts of petty meanness and treachery have taken on a life of their own.
Seriously, some of the stories about him would curl your hair. In 2013, an adversary of Perlmutter tried to prove he'd done something fraudulent…by stealing his DNA!
Who does that? Someone motivated by pure hatred. That's what Ike Perlmutter does to people.
According to the Marvel boss, "Perlmutter arrived at the firm to answer deposition questions on whether he quietly had funded a lawsuit against his nemesis at a swanky Palm Beach residential community over its tennis courts."
So, we're talking about the kind of problem everyone has. Later, Perlmutter and his wife discovered that the real purpose of the deposition was gaining their DNA.
This is a real thing that happened, folks.
More about Ike Perlmutter
I could tell you any number of anecdotes that would make you hate Perlmutter.
For starters, he often carries a gun to work. No matter how much you may have hated a boss, you were never worried they might shoot you, right?
Intimidation has always been Perlmutter's brand, and he's shamelessly unapologetic about his bullying tendencies.
Also, I'm not saying he's hiding anything, but Perlmutter is notoriously reclusive. He refuses to participate in any interviews or public gatherings.
In fact, the big deal about that deposition was that it provided attorneys with a rare opportunity to interact with Perlmutter outside of Marvel's offices.
Perlmutter makes C. Montgomery Burns seem warm and approachable…empathetic, even.
Imagine working for that person. Sadly, Kevin Feige, the ostensible head of Marvel, doesn't have to imagine it because he lived through it.
Ultimately, Feige and Perlmutter butted heads so often that Bob Iger, the CEO of The Walt Disney Company interceded.
If Iger hadn't acted, Feige would have left the company. Unwilling to risk the golden goose, Iger reorganized multiple Disney departments just to protect Feige.
Since then, Feige has directly reported to Disney's CEO, while Perlmutter has stewed over the turn of events.
Speaking of Disney CEOs, during Bob Chapek's brief tenure in charge of the company, Perlmutter pretended to befriend him.
The main goal involved earning a seat on Disney's Board of Directors for Perlmutter's billionaire buddy, Nelson Peltz.
If that happened, the two men would have worked hard to bring to life their vision for Marvel/Disney.
As a reminder, that vision would have included fewer franchises like Black Panther, Black Widow, and Captain Marvel for…reasons.
Disney's Board discovered the plot and moved to replace Chapek with his old boss, Bob Iger.
Now, the story has taken a fitting turn…
Disney Fires Ike Perlmutter…and His Cronies
Perlmutter and Peltz share a few commonalities: they're both in their 80s, billionaires, and unsympathetic to the plight of low-level employees.
Both have employed ruthless tactics in laying off tens of thousands of people over the years. In fact, it's Peltz's standard operating procedure.
Once Iger returned, Peltz couldn't win a prolonged battle for a seat on Disney's Board. Iger would never allow it, and Peltz couldn't beat him.
So, Peltz extracted some de facto concessions from Iger in exchange for dropping a bid for a seat on the Board.
Chief among them were thousands of layoffs to reduce Disney's overhead. As a part of Disney, Marvel obviously would have terminated some employees, too.
Here's where we reach the karmic portion of the conversation. Guess who Disney's biggest name layoff is thus far!
Oh yes, Disney has asked security to walk Ike Perlmutter out the door. Presumably, they did so carefully since he might have been packing heat at the time.
I'm being cheeky here because I admittedly don't like the guy. Still, this move causes a sigh of relief for many Marvel employees.
Perlmutter still carried tremendous weight due to his reputation and title as Chairman and CEO of Marvel Entertainment.
Iger just used Perlmutter's own request against him by ending this business relationship once and for all.
Disney's CEO didn't stop there, either. Marvel also terminated Robert Steffins and John Turitzin after previously laying off Victoria Alonso.
I don't expect you to know the names. Steffins worked as CFO and Co-CEO for Marvel, while Turitzin had formerly protected the company's legal interests as outside counsel.
Perlmutter liked him so much that Marvel hired Turitzin. By laying off both men, Marvel strongly signals that the age of Ike Perlmutter has ended.
I wouldn't be surprised if there were dancing in the breakrooms this week.
Thanks for visiting MarvelBlog.com! Want to go to Disney? For a FREE quote on your next Disney vacation, please fill out the form below, and one of the agents from MickeyTravels, a Diamond-Level Authorized Disney Vacation Planner, will be in touch soon!