MarvelBlog News for March 26th, 2023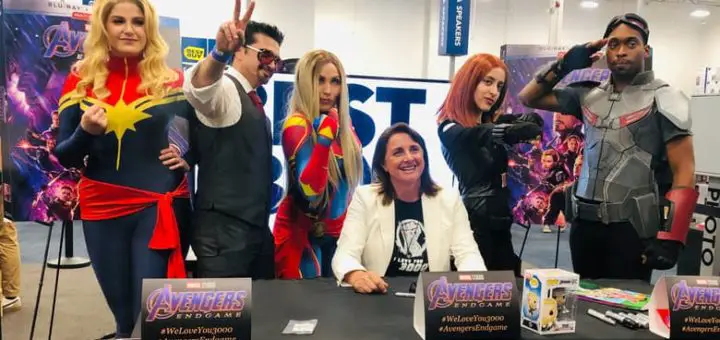 Marvel Studios has done the unthinkable in firing one of its top executives.
We'll discuss that and some recent casting rumors in the latest MarvelBlog News.
Marvel Studios Terminates Victoria Alonso
Throughout the storied history of Marvel Studios, it has somehow maintained a strong leadership core while experiencing remarkable tumult.
I've recently discussed Isaac Perlmutter's infamous battles with Kevin Feige. The latter individual counts as the patron saint of the Marvel Cinematic Universe.
Alas, you can't please everyone. Feige's boss, Perlmutter, overrode his decisions on several Marvel ideas.
Eventually, Feige had enough and threatened to quit unless his corporate bosses at Disney did something.
Ultimately, Disney CEO Bob Iger intervened and reorganized Marvel so that Feige reported to him rather than Perlmutter.
Since then, Marvel has mostly avoided negative headlines, at least behind the scenes…until recently.
The pandemic blew up many of Marvel's meticulously planned projects, causing several of them to stack.
While filming a Marvel project became challenging due to social distancing practices in place, the company really felt the crunch in a different fashion.
The visual effects (VFX) team fell far behind schedule just as the studio ramped up the release of new Marvel series on Disney+.
Marvel released more projects than ever at a time when the pandemic had disrupted everyone's work routine.
Predictably, projects fell behind, leading to additional stress and a breakdown in quality assurance standards on the VFX.
That's a problem for someone with the job title of President of Physical, Post Production, VFX and Animation. Yes, that was Victoria Alonso.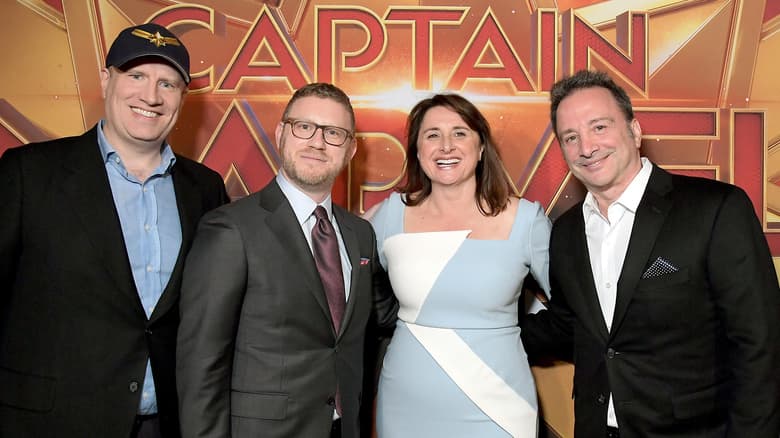 The powerful executive had worked with Marvel Studios since before there was an official Marvel Studios movie.
As the VFX guru on Iron Man, Alonso quickly garnered respect as a powerful force in digital effects. But then Ant-Man and the Wasp: Quantumania came out.
After that, everyone should have known that someone at Marvel would take the fall. That person turned out to be Victoria Alonso. You can read more here.
The Fallout from the Firing
When word first leaked regarding Alonso, we lacked clarity on whether she had quit, or Disney had fired her.
As reporters rushed to get the scoop, other details leaked regarding the MCU's upcoming plans.
Along the way, we learned that Kevin Feige chose not to intercede in Alonso's firing.
Alonso had once famously bristled at the notion that Feige was her boss, which was factually accurate. Her direct report at Disney was Co-President Louis D'Esposito.
Still, we all know that Feige can get what he wants at Disney. Apparently, he no longer held confidence in Alonso's ability to perform her job.
While Alonso will take any job she wants in Hollywood after this, Marvel possessed cause for concern.
Ignoring media reports that lambasted Alonso's personality, many of which others refuted in the strongest terms, the executive still faced fair criticisms.
Marvel did fall so far behind in its VFX that Disney has chosen to delay several projects.
Most notably, previous plans called for at least five Marvel shows to debut in 2023. Well, we've reached the end of March, and the current count is…zero.
The next expected release, Secret Invasion, will apparently debut in either May or June. I'm hearing more rumors about the latter than the former.
Obviously, if Secret Invasion runs in June and July, that crunches the timeline for other 2023 releases.
In fact, the reasonable expectation at this point is four Marvel series debuting on Disney+ in 2023. At this point, three wouldn't even shock me.
Marvel executives have liaised with Disney, and all parties have decided that the schedule needs a cleansing.
VFX teams will never catch up with their workloads unless Disney lightens the load. So…
Disney's New Marvel Plan
Folks, I'm sorry to say that we're already one-third of the way through the MCU movies we're getting in 2023…and it was Quantumania. Yikes!
In May, Guardians of the Galaxy Vol. 3 will arrive, and the early buzz on it is solid. Then, The Marvels will open in November, barring something unforeseen.
Fans have just emphatically proven that they expect, nay, demand Marvel films to exemplify the ultimate in VFX. Anything less is unacceptable.
While fans aren't as picky about MCU television series, let's remember that fans vented about some elements of Ms. Marvel and a LOT of She-Hulk scenes.
Disney needs the break. Also, CEO Bob Iger has indicated that Ant-Man 3 was a bad idea in general because it was the third story for a semi-popular character.
Iger wondered why Marvel hadn't chosen a new character instead. Some reports from this week blend together nicely in hinting at what happens now.
Insiders are suggesting that Marvel will split Avengers: Secret Wars into two films. Why does that make sense?
The Marvel team-up movies always outperform standalone films in terms of box office.
Another Avengers movie is safer than, say, Nova. You may recall that I'd hinted at a Nova project in the offing.
As far as I know, that statement remains true, but which would do better: Nova or Avengers: Secret Wars Part Two? Exactly.
Still, Disney+ needs subscribers. MCU content remains essential to the service. Now that we know Marvel has cut back on television series, what's left?
If you think back to last October, you can guess. One of the best things Marvel did last year was Werewolf by Night, a standalone episode.
That sort of limited engagement mini-movie fits Marvel's current output capabilities quite well. So, you should expect more of that.
Marvel Miscellany
First, let's start with some good news. Michael Waldron has extended his deal with Disney/Marvel.
The creator of Loki and screenwriter for Dr. Strange in the Multiverse of Madness has started his own production company, too.
Waldron's next project is writing the script for the aforementioned Secret Wars, whether it's one film or two.
Meanwhile, Captain America: New World Order has started filming and appears on schedule for its current release date of May 3rd, 2024.
Finally, we've learned some screenwriting news about Vision Quest as well. Head writer/creator Jac Schaeffer is getting the band back together.
Schaeffer will bring back two of her writers from WandaVision, Megan McDonnell and Peter Cameron for the de facto sequel.
Between these two news items, we can tell that Marvel/Disney executives have decided whom they can trust with the most vital future projects.
Alas, that's clearly not Victoria Alfonso, which is a shame for all involved.
Finally, a story that was breaking right as we went to press involved Jonathan Majors.
A woman claiming to be the actor's girlfriend has accused Majors of domestic violence assault.  Variety says the following:
"According to a statement from the NYPD, the woman told officers that she was assaulted, and was taken to the hospital with "minor injuries to her head and neck.""
However, representatives for Majors strongly denied the accusations. We'll learn more by next week's update.
Thanks for visiting MarvelBlog.com! Want to go to Disney? For a FREE quote on your next Disney vacation, please fill out the form below, and one of the agents from MickeyTravels, a Diamond-Level Authorized Disney Vacation Planner, will be in touch soon!