MarvelBlog News for August 13th, 2023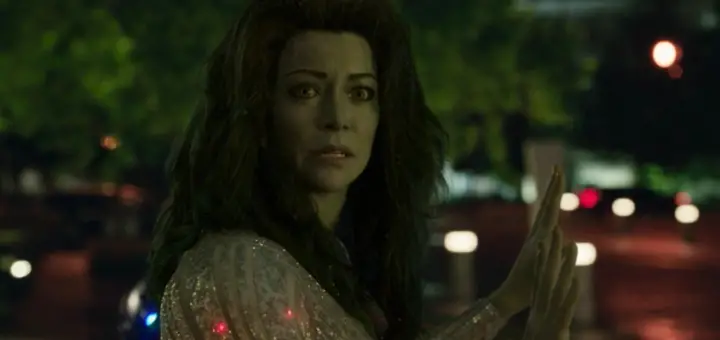 In this week's MarvelBlog News, Marvel finally faces accountability for mistreating some of its workers.
Another Union Fight Brewing???
In July 2022, Vulture ran with a story that included a provocative quote.
The author of the article quoted a virtual effects (VFX) artist as saying, "I'm a VFX Artist, and I'm Tired of Getting 'Pixel-F–ked."
This worker complained that Marvel demanded far too much of its VFX crew. In case you missed the quotes at the time, here's the gist:
"It's pretty well known and even darkly joked about across all the visual-effects houses that working on Marvel shows is really hard.
"When I worked on one movie, it was almost six months of overtime every day.
"I was working seven days a week, averaging 64 hours a week on a good week. Marvel genuinely works you really hard."
In the aftermath of this report, Marvel faced harsh criticism with the VFX industry.
Later, when projects like Ant-Man and the Wasp: Quantumania and She-Hulk experienced criticism regarding their special effects, a shake-up was necessary.
Marvel fired one of its longest-tenured executives, Victoria Alonso. Not coincidentally, she held the title of President of VFX.
So, Disney threw Alonso under the bus for a series of mistakes during her tenure.
Realistically, fans recognized the real problem, though. The Walt Disney Company's new CEO, Bob Chapek, had demanded more comic book content.
Simultaneously, the pandemic disrupted the production schedule and prevented workers from heading to the office.
This fundamental change in behavior caused a backlog of work, thereby leading to Marvel overworking its VFX people.
Morale tanked, work quality fell dramatically, and the onscreen product suffered.
Recently, we learned that Marvel wasn't paying these people overtime, either.
So, the studio faces another union battle as Hollywood's writers and actors strike. Here's why…
VFX Workers Vote to Unionize
Here's the crux of what's happening, according to IGN:
"Over 50 VFX workers at Marvel voted to file for a union election at the National Labor Relations Board to be represented by the International Alliance of Theatrical Stage Employees (IATSE)…"
Mark Patch, one of the organizers, explained the rationale:
"These are companies which are making billions of dollars off of our work, so the reasonableness of our demands – asking just to be put on the same deal as the people working alongside of us and be given access to health care and a pension fund and the basic protections of work – we feel that this is one of the most reasonable demands that anyone's ever made…"
Before you argue the point, I'll add a few contributing factors. For starters, Marvel apparently doesn't pay its animators overtime.
Patch indicates that VFX workers get paid weekly, and their wages don't change, even when they work more than 40 hours.
You can already see where this is going. Whether someone works an eight-hour day or the more likely 12-18 hours daily, you earn the same money.
A different VFX professional adds:
"If we work seven days or 14 days, or whatever it is, straight, we don't get that time and a half, double time all that next week. Our clock restarts."
I'd vote to unionize as well.
This is yet another headache that Marvel doesn't need, but it's a problem of their own creation.
Marvel didn't treat its VFX crew well. Now, this vote reflects the consequences of those actions.
The Echo Weirdness
Disney held its fiscal third quarter 2023 earnings call.
During the discussion, the company provided a few graphics to show its commitment to theatrical releases and streaming content.
One of the pictures revealed the upcoming schedule for Disney+ and Hulu content. And there was a surprise.
While Disney listed Loki season two as coming on October 6th, something we already know, an unlisted title became a hot topic.
This Disney press release in the form of a graphic made no mention of Echo, the upcoming Disney+ series that's a spinoff of Hawkeye.
I've previously mentioned the struggles that this title has faced during its filming, but its absence on the release schedule was still a surprise.
In writing about this on MickeyBlog, I described a possible explanation.
Disney may have decided to hold this project until 2024, a time when the actor and writer strikes in Hollywood will cause content shortages.
Still, even that explanation doesn't make a lot of sense. After all, Marvel had only recently confirmed a release date for Echo.
Marvel Studios🤝@DisneyPlus

A new season of #Loki starts streaming October 6, 2023.
All episodes of #Echo drop November 29, 2023. pic.twitter.com/jQq2xdbuiV

— Marvel Studios (@MarvelStudios) May 16, 2023
Why would Disney+ pull something from the schedule it only announced ten weeks ago?
Some folks believe Disney merely forgot to include Echo, which isn't great news in and of itself.
Still, presuming they're correct, the instantly forgettable Echo should still debut on Disney+ on November 29th. If it doesn't, I promise to update you.
Marvel Miscellany
We've got a few more items to cover quickly.
First, Sydney Sweeney has confirmed the speculation about her character in Madame Web. She is playing the Julia Carpenter version of Spider-Woman.
Also, circling back to Disney displaying its upcoming release schedule, that graphic also made no mention of Deadpool 3.
As a reminder, that film had entered principal photography when the actors started striking.
You can (technically) shoot a movie without a writer. What you cannot do is make one without actors.
So, the presumption is that Deadpool 3 already possessed an aggressive release date, given that it was filming this summer. Now, it's likely been delayed.
Disney also learned from its Secret Invasion mistake. The company went ahead and confirmed that the six episodes of Loki season two cost $141.3 million.
While that sounds like a lot, it's more than $70 million less than Secret Invasion.
Meanwhile, Nia DaCosta, the director for The Marvels, recently described the film as "wacky and silly."
She apparently wanted to combat superhero fatigue by bringing the funny. And I love her for that!
Finally, Groot season two is right around the corner…and I've got a trailer to prove it!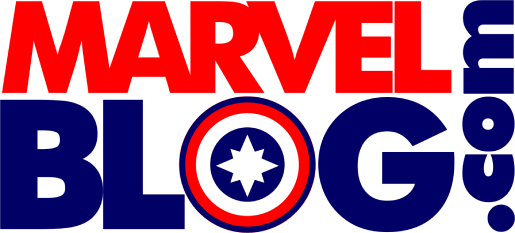 Thanks for visiting MarvelBlog.com! Want to go to Disney? For a FREE quote on your next Disney vacation, please fill out the form below, and one of the agents from MickeyTravels, a Diamond-Level Authorized Disney Vacation Planner, will be in touch soon!
Featured image: Marvel