Let's Rank the Last Year of MCU Titles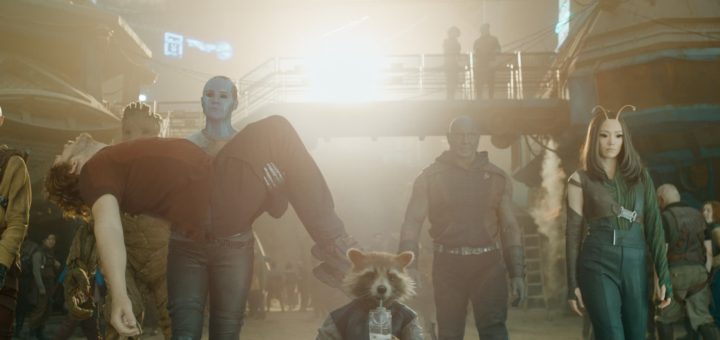 In July 2022, I ranked the MCU's Phase Four titles thus far.
A little more than a year later, we have crept into Phase Five and have more information about Marvel's post-pandemic run.
Let's be blunt that the past year has unveiled a couple of clunkers. So, here's how I would rank the past year of the MCU.
6) Secret Invasion
Woof.
Folks, I'm a stubbornly optimistic person who notoriously finds the good in pretty much anything.
Even I may not ever go back and watch Secret Invasion again. Those last two episodes were so awful that they made my eyes bleed.
Something happened behind the scenes with this project. At some point, everyone just stopped trying and gave up.
I don't know how else to explain the sudden appearance and disappearance of various characters.
Most notably, Tony Curran, the villain from Underworld: Evolution and antihero of SyFy's Defiance, appears in one scene.
A main character states he's a Skrull, kills him, and takes over his job.
That's great if we know A) who is this guy? B) what his job is? C) and how the other person knows he's a Skrull?
The MCU hadn't experienced a failure this total since Thor: The Dark World.
In fact, I like that movie better than this television series.
5) Ant-Man and the Wasp: Quantumania
Then, we have the pink elephant dancing in the living room.
Marvel started its 2023 box office campaign by derailing the recent success of Black Panther: Wakanda Forever.
As one film earned Marvel unprecedented awards season prestige, Ant-Man 3 debuted to a loud clunk sound.
Early reviews foreshadowed that Marvel had missed with this one, but nobody truly appreciated the degree of failure until we sat in the theater.
Quantumania is objectively an ugly film. The special effects (SFX) in the Quantum Realm qualify as anything but special.
Not coincidentally, longtime Marvel executive Victoria Alonso lost her job.
Remarkably, this happened less than two years after Marvel had promoted Alonso.
She'd previously announced last summer that she was working on her memoir. The Quantumania section of that book is gonna be lit!
A website published a critique of Marvel's treatment of its SFX team. It hinted at a toxic culture faced with impossible assignments.
The look of Quantumania suggested reinforced this piece of journalism.
However, a good script could have saved the film. Unfortunately, Quantumania makes little sense at several key moments.
Bill Murray apparently had a larger role but then faced accusations that could have gotten him canceled. So, Marvel dialed down his presence.
In the process, some of the story got lost in translation. Meanwhile, Jonathan Majors stood out for his performance but then, well, you know.
4) Black Panther: Wakanda Forever
I referenced this in the last section, and it's true. For her work as the haunted Queen Ramonda in Wakanda Forever, Angela Bassett won a Golden Globe.
For a time, Bassett counted as the frontrunner for Best Actress, but that award eventually went to Jamie Lee Curtis.
Marvel fans adored Bassett's portrayal of Ramonda, who had lost her husband and her son in a short period.
As Queen of Wakanda, Ramonda must lead her people rather than dwell on her pain. Meanwhile, a new Black Panther ascends, and this is her story.
Of course, Wakanda Forever also introduces the new underwater species led by Namor, who earns much of the focus.
That aspect summarizes Marvel's past year. The actor portraying the character has also faced accusations of sexual assault this year.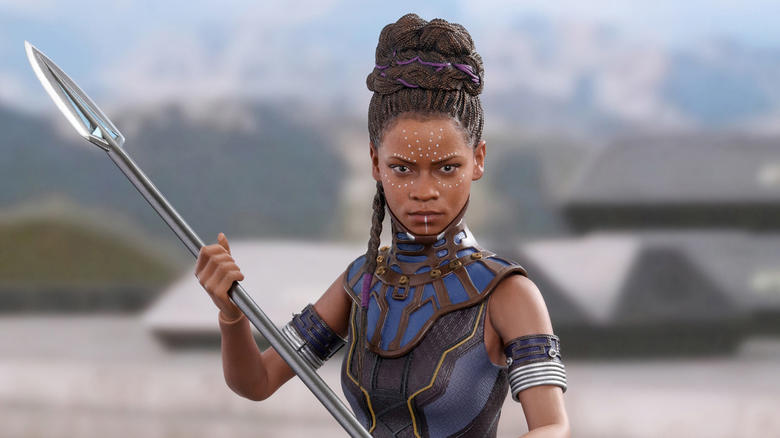 I don't know how much of this stems from lackluster vetting at Marvel as opposed to horrific luck, but it's happened three times in a year.
Marvel owes its loyal fans better than that.
On the plus side, Wakanda Forever is quite good. That's not just me saying that, either.
The film holds an A Cinemascore and a current Rotten Tomatoes grade of 83 percent among Top Critics and 94 percent in Audience Score.
Notably, I'm only ranking it fourth, which underscores that most Marvel releases over the past year have been exceptional.
We still can't overlook the two subpar offerings, though.
3) She-Hulk
Now we're having fun. And that's something the MCU had lacked during the pandemic.
For whatever reason, most of the titles lacked that spark fans crave. Among recent Marvel releases, only Spider-Man: No Way Home brought the funny.
As a reminder, the Spider-Man films come from Sony Pictures, not The Walt Disney Company, the latter of which owns Marvel.
So, when Sony does Disney content better than Disney, that's a problem.
Thankfully, She-Hulk brought the funny early and often. The odd courtship between Jennifer Walters and Matt Murdock led to some hysterical moments.
Also, a not-quite superhero with a frog obsession and his desire for a top-tier costume led to one of my favorite Disney+ episodes thus far.
Then, we had the K.E.V.I.N. discussion, which took the show to the next level in breaking the fourth wall.
This show was fearless and terrific, and I definitely want more.
PS: She-Hulk gets huuuuge bonus points for Madisynn.
2) Ms. Marvel
Still, She-Hulk wasn't my favorite Marvel series during the past year. That honor belongs instead to Ms. Marvel.
Much of the credit goes to Iman Vellani, which I'm surprised to say.
I must confess to misgivings about her age and, well, size due to some early on-set photos.
For whatever reason, those misleading images made Vellani look like a 12-year-old standing next to her college-aged big brother.
In reality, Vellani was interacting with one of her two potential love interests in the show, and something about the angle of that photograph skewed their sizes.
Vellani, while still young for an MCU superheroine, absolutely drilled this role, and Marvel noticed.
The actress will soon pen the Ms. Marvel comic book, aptly reflecting her intuitive understanding of this character.
While Ms. Marvel episodes were mercurial and often imperfect, they oozed charm. More importantly, everyone's heart was in the right place here.
This series is like a superhero K-drama in the best possible way. It also shares a few analogs with Pixar's lovely 2023 release, Elemental.
I highly recommend both!
1) Guardians of the Galaxy Vol. 3
Just this morning, a friend indicated that she quit watching Guardians of the Galaxy Vol. 3 (GotG3) barely halfway through the story.
I fully get that behavior, even though she should have stuck with the film.
I say this because GotG3 can feel quite harrowing at times. The villain in this story performs acts of abuse on children and animals.
Most of what we learn is implied rather than shown on camera, but that's not the point.
The natural reaction of any decent human being is to abhor such cruelty to those unable to defend themselves…like children and animals.
However, presuming that you can sit through the somewhat traumatic moments in the story, director James Gunn will reward you.
Frankly, Gunn has never done better in his career or even approached the level of storytelling on display in GotG3.
This film provides a satisfying conclusion to the three-movie story arc for the Guardians of the Galaxy.
Along the way, we finally learn why Rocket Raccoon behaves the way that he does…and it's heart-wrenching.
Thankfully, by the end of the film, all the popular characters have savored their moments in the sun, a personal act of gratitude from the director to the actors he adores.
No matter who your favorite Guardian is, they'll do something in this film that leaves you happy long after the fact.
Guardians of the Galaxy Vol. 3 stands shoulder-to-shoulder alongside the greatest MCU movies to date. It's that good.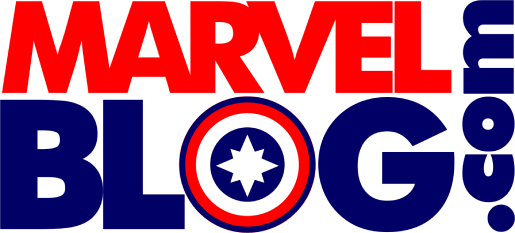 Thanks for visiting MarvelBlog.com! Want to go to Disney? For a FREE quote on your next Disney vacation, please fill out the form below, and one of the agents from MickeyTravels, a Diamond-Level Authorized Disney Vacation Planner, will be in touch soon!
Featured image: Marvel